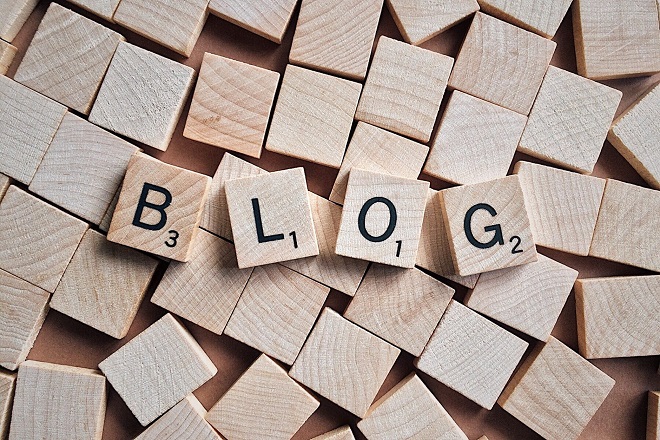 The profession of a blogger is gaining momentum as we can see the number of blogs scales every day. The profession is the right word for this activity, as it requires education, personal and professional skills development, and money and time investment.
In this article, we prepared the compilation of the high-quality blogging courses that will help you start your blog right away.
Why do you need to take a blogging courses?
The first question about blogging courses you may wonder about is why you actually need to buy and learn them. There are many real cases when people are just starting to write down their thoughts, posting them online, and finding many other people who share their outlooks.
Blogging is rapidly evolving and has transformed a lot over the past 3-4 years. These days, the online blog is a great way to monetize your thoughts and ideas. Small businesses offer paid advertising for their products or services, which is the common way to earn from blogging.
Blogging courses give you scalable knowledge about the latest blogging trends, automation tools to lighten your work, tips on how to gain an extensive audience, how to attract first clients, and how to stand out from the competitors with the best websites. It can be a general blogging course discussing as well as thematic as Instagram blogs, Pinterest blogs, etc. You should decide which field is more interesting for your case before selecting the learning course for your future blog.
Top Blogging Courses
In this article, we would like to highlight the most popular and valuable blogging courses that will help you replenish your knowledge in this area and grow your blog quickly.
1
Superstar Blogging: How to start a travel blog
The first blogging course we would like to tell you about is related to travel direction. After many years of traveling the world, US-based blogger Matthew Kepnes decided to share his knowledge and experience with other people who are willing to start a travel blog.
Along with discussing the tips on how to engage more new followers, this blogging course will also teach you how to start developing your blog and earn money on journeys.
Each blog is a kind of brand—it has to be unique, and has a specific style, associations, logo, and other peculiarities. By participating in this online learning course, you will learn the fundamentals of social media and how they actually work, what content generates more traffic and followers, how to monetize your blog and other pivotal subjects.
Each month of access to the knowledge base will cost you $49, but when you cancel the subscription, you lose access to this information.
2
Smart Blogger: Guide for beginners
The blog is a great way to launch your business. No matter if the business news is your main source of income or passive income, you need to work on it growing and developing constantly. This blogging course is an excellent variant for beginners who don't know where to start, what blog direction to choose, and how to start earning as a result of running a blog.
Blog entails not just writing content and making nice visual content. It also includes traffic generation, statistics, numbers of views, clicks, visitors, and other indicators. The mentors of this blogging course will share with you the real cases and workable strategies that may suit your case as well. Surely, this is not a one-day process, and you need to be ready to make much effort to monetize your content in a while.
3
Social Triggers: Blog as a business
Blogs that have succeeded to become popular and highly paid, actually earn not just on creative content. The number of clients depends on the conversion of the blog—how many active followers it has, their regular activities, how many new consumers will come to your clients, how visible your blog is, and so on.
Social Triggers learning course will teach you how to run your blog as a small business, how to retain an audience and engage them more, and how to increase the numbers of active followers and receive more new clients. Additionally, you will learn about the main pitfalls that may expect you on this path to prevent them or know the workable solutions to all the issues.
Food blogging will never be out of fashion. Despite their hobbies and lifestyles, people love watching fascinating video recipes, where the authors commonly share secrets on how to make dishes even better.
This learning course is an excellent opportunity to meet outstanding food bloggers and listen to their experiences and pro tips. This education includes the subscription-based model, so while you pay the fee, you have access to numerous video tutorials and guides related to food blogging.
Basically, there are two types of food blogs—those where people eat and make great visual content with it and those who film their own recipes and share them in their posts. It is an all-in-one course where you will learn the fundamentals of launching a blog, ways to attract first followers, make appealing photos and videos of your food, and so on.
The title of this course—Growth Machine—speaks for itself. The main commitment of this course is to grow your blog from zero organically for the following six months. This blogging course focuses on helping you create the correct SEO strategy for a blog to make it visible on search engines.
It includes keyword search strategy, subjects, writing style for your content, and effective ways of promotion. Besides, you will learn how to track the results of your blog on a monthly basis, and how to set KPIs and plan to monitor their execution. A great benefit of this education is that it is completely free. You just need to register on their website to receive lessons to your email.
6
Social Media Marketing Mastery
Social media blogging is supposed to be the most popular direction of this activity. It is not just about Instagram, but it also includes Facebook, YouTube, Pinterest, Twitter, and other platforms. Along with writing engaging posts, you need to build a marketing strategy to advertise your blog and receive more followers and views.
Each social media requires a unique and specific approach, considering the peculiarities, terms, and policies. By taking this blogging course, you will find out about the working marketing strategy for different social networks, real cases, potential risks and pitfalls that may happen to you in this way, etc. The main condition to expand your audience on social media is to make your advertising targeted at the right users who will be interested in your blog.
7
10 Facebook Marketing Strategies That Make Me 6-Figures
This blogging course is completely dedicated to the Facebook blog and its specifics. Before writing and posting your content, your Facebook page has to be optimized according to the recent trends to be noticed by your target audience.
Facebook likes long and informative posts according to their privacy policy. So, adding nice pictures and several words will not be enough to develop a blog on Facebook. This social network also provides the function of paid advertising to engage more new followers and potential clients. About this and other options, you will learn by taking this course, which is only $99.
8
Affiliate Marketing for Bloggers: Everything You're Missing
Affiliate marketing entails cooperation between bloggers to scale the audience with each other in the way of promoting each other. Blogging affiliate marketing is a bit different from the common marketing of your business or website.
This learning course is a good choice for beginners who will learn about different types of cooperation with other blogs, how to receive payments and pay taxes officially, and grow your blog as a business gradually. The price for this knowledge is really affordable $79 for everyone who is willing to start a blog.
Despite the platform you are going to launch your blog on, the quality of your content really matters. It has to be unique, relevant for your audience, engaging, and useful for your followers. By applying for this learning course, you will learn the basics of how to write the converting content, what writing style to choose, what tools to use to improve your writing, etc. You need to find the indicator that makes your blog stand out from the competitors and provide followers with valuable information.
Bottom Line
Finally, we would like to emphasize that if you want to start your own blog, you don't have to be specially gifted or know everything from the beginning. It is okay not to know the entire blogging area at the beginning of your path. Just start and put much effort into developing your blog gradually. It is also very individual, and no blogging course cannot guarantee and name the date of your success. Keep working and evolving your blog, and you will surely see positive results in the short term.