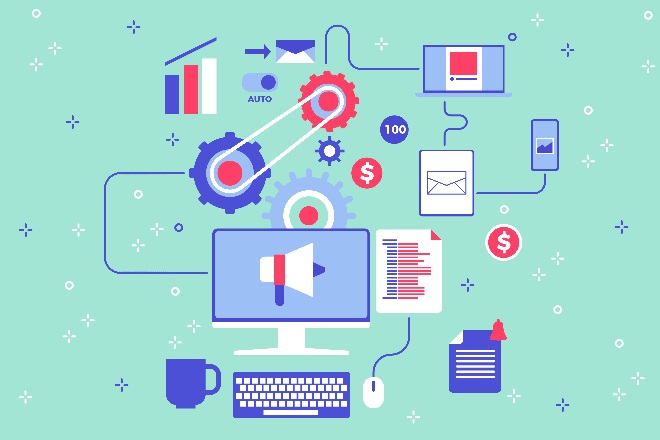 In today's modern world, businesses find digital marketing an ideal medium to spread their marketing message to the targeted audience. The digital marketing concept revolves around terms like Google Ads, content & email marketing, DMA, and a lot more to help them to reach millions of customers. In simple words, digital marketing is vital for online businesses to make their strong presence in the digital world. Now you have an idea about how important digital marketing plays a role in your online business. But this concept didn't stop there. Now, marketers have another new term to follow, and that is DMA (digital marketing automation).
Once you win the attention of the targeted consumers, then the next step is to monitor those efforts you have put for accomplishing your goal. In simple words, the next move is to analyze the performance via different mediums or tools to know if you are heading in the right direction or not. In such a practice of DMA, several tools loaded with the best characteristics are put into use. So, before we discuss the top digital marketing automation tools, let us discuss more digital marketing automation & its strengths as well.
Know What Digital Marketing Automation is
DMA refers to modern tech, specially developed to market your online business or webshops on multiple channels. Today, marketing departments are taking their interest in this newly introduced concept in digital marketing. With the assistance of digital marketing automation tools, you can manage the different marketing strategies on a single platform.
Strengths of Digital Marketing Automation Tools
Nowadays, DMA (digital marketing automation) tools are in demand because of several advantages correlated with them.
Staff Cost: For carrying out DMA tasks, you don't require an entire staff as marketing tools can assist you in managing overall activities under the sun. Hence, it reduces the staffing cost to some extent. It's also easy to use.
Better Return on Investment: Most of the marketers usually worried about the ROI while using these tools. But there is nothing to worry as such digital marketing automation tools are designed in such a way that they can easily automate cross-sell, follow-ups to raise the revenue.
Well-Defined Processes: When the processes are well-defined then it turns out easier for marketing teams to carry out the specific task without any confusion.
Effective Marketing: DMA tools make the overall process of analyzing the performance of business easier. It also assists you to save the time that you can further utilize in performing other productive work.
Boost Creativity: Because DMA tools save your time, so now you can direct your efforts to further creative things that can add more productive points to your online business. Hence, it leads you to try some ingenious work to bring more effectiveness to your business.
Take a Deep Dive Into The List of DMA Tools