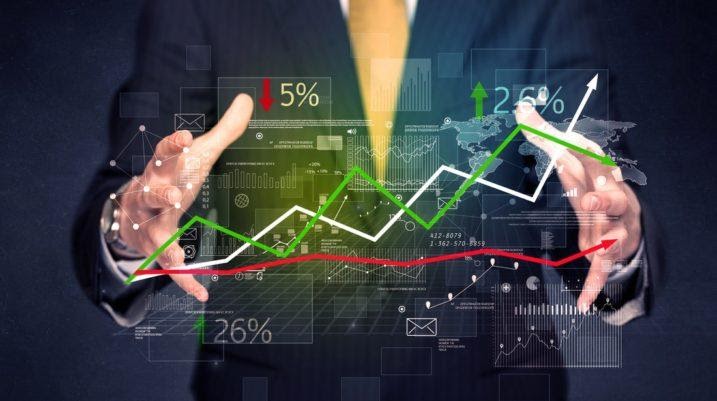 Synergy FX is an international foreign exchange brokerage. It can be a challenging task to find a trustworthy Synergy FX review, either locally or globally, and it can be even more challenging to find a comprehensive list from a reliable and trustworthy source.
You will find below an extensive analysis of Synergy FX that will assist you in making an educated decision regarding whether or not to establish an account with them or trade on their platform.
Synergy FX Review: Is SynergyFX.Com a Reliable Broker?
Australian-based foreign exchange broker Synergy FX was established in 2011. In 2018, the top foreign exchange broker in Australia, ACY Capital, completed the acquisition of Synergy FX.
The years of success it has had with its technology and trading base, together with the knowledge and growth of ACY Capital, have led to the creation of a company that is able to continue to deliver reliable trading capabilities inside a regulated environment while maintaining tight spreads.
Synergy FX, being a subsidiary of a multinational corporation, works together with twenty different providers of liquidity and is connected to Equinix Servers in both New York and Asia.
The execution of orders at Synergy FX is carried out via a No Dealing Desk, which provides additional benefits in addition to the capability to speculate, hedge, and manage risks through the process of directly completing orders.
Customers may look forward to future product releases and take advantage of the enhanced ECN account type, which comes with additional perks, now that Synergy FX has been incorporated into ACY's forex and CFD business. Trading capabilities offered by Synergy FX are accessible to both novice and experienced investors alike.
How are You Protected at Synergy FX?
An aspiring trader needs to determine, as one of the very first things they must do, whether or not a broker such as Synergy FX is secure to conduct business with. Determining which regulatory agencies are acting as watchdogs over the activities of a broker is one of the most reliable benchmarks for measuring the security of a brokerage.
Synergy FX possesses a license and is registered with the Australian Securities and Investments Commission (ASIC), as required by Australian law.
With the reputation of ACY Capital added, and in accordance with the needs of the regulatory agencies, clients' funds are stored in separate accounts, follow even more restrictive policies, and maintain stringent standards throughout.
The government agencies in charge of regulating the corporation keep a close eye on all of the company's internal processes and activities to ensure accountability and the required level of transparency.
On the other hand, there are a lot of fraudulent brokers operating in the Forex industry. They are referred to as "offshore" brokers. The reputation of an allegedly "offshore" broker is generally worse, therefore novice traders should think hard before creating a trading account with them.
All traders should steer clear of the following well-known scam brokers:
SagaTrade: As an unregulated broker, SagaTrade cannot guarantee the security of your money.
TriumphFX: Avoid investing with this shady broker because they don't have a license and operate illegally.
Kiplar: As an unregistered brokerage, your funds are not secure with them.
Synergy FX Account Types Available
You have the option to trade using an account that is based entirely on spreads, which is referred to as a stpECN account, or you can trade using an account that is based on commissions, which are referred to as pureECN and zeroECN accounts.
Account categories are not just defined by the technology that they utilize; rather, they provide increasingly competitive pricing based on the size of your trading volume, providing high-volume traders with an additional benefit.
The procedure of opening an account is not a difficult one; all you need to do is follow the opening instructions, and upload proof of your identification, and you may begin trading practically immediately.
Trading Instrument Offered
Be advised that different organizations operating under the Synergy FX provide a variety of trading instruments because of the limits imposed by regulatory agencies. The client's nation of residency and the organization that manages the customer account both have an impact on the trading instruments that are made available to them.
In addition, the trading instruments that Synergy FX provides may be different from one trading platform to another, depending on which trading platform you select as your primary trading venue.
With Synergy FX, you have the ability to trade for an extremely diverse selection of instruments—over 215 instruments, to be exact.
Synergy FX provides access to currency pairs for trading on the global Forex markets, making them a go-to choice among Forex brokers.
Deposit and Withdrawal Method
Once you've decided to open a real account, you can do everything related to your finances online, including transferring money and managing your account.
Minimum Deposit at Synergy FX
The type of account you have will determine the minimum amount required for a deposit. The stpECN account requires a minimum deposit of $100 to be made. The next tier of accounts will demand an initial balance of between $2,000 and $20,000.
Withdrawals from Synergy FX can be made using bank wire or cards. Furthermore, there are no funding fees charged by the company, however, there may be additional fees charged by the payment provider due to local or international regulations.
It is also a good idea to double-check with your withdrawal service and broker if you plan on using international transfer, as each withdrawal will cost you $25 USD in service fees. As a result of the strict regulations in place, the broker processes withdrawal requests quickly, usually within one or two working days.
Trading Platforms Available
Synergy FX and ACY Capital, along with the vast majority of innovative brokers, have decided to use the market-leading MetaTrader4 platform.
Synergy FX Web Platform
There is a desktop version, a website version, and mobile application versions of the platform, all of which can be customized to meet the requirements of the individual user. Despite its simplified nature, Web Trading has proven to be a popular option because of its convenience, allowing traders to access their accounts from virtually any Internet-connected device.
Mobile Platform
Synergy FX also offers a mobile app for use when you're on the go, allowing you to continue trading and maintaining account access. The MT4 or MT5-based platform is equally well-designed and feature-rich, allowing you to use the platform's analysis tools and conduct basic trading from your smartphone.
Desktop Platform
The desktop platform is unquestionably the best option for users who demand professional-level capabilities as well as those that are more extensive and customizable.
MT4 is the most popular trading platform in the business since it offers a synchronized possibility between significant capabilities, a large number of add-ons, and excellent charting packages.
Furthermore, MT4 provides access to one of the most advanced automated trading systems, often known as EAs, which enables even greater control over the trading approach.
Additionally, you have the option of using a more recent version of MT5 as your trading platform. This version offers more advanced trading options, incorporates the most recent technological advancements, and improves trading conditions.
You still have access to the entire spectrum of assets, including cryptocurrencies; hence, whatever instrument or trading approach you apply, there is the potential for all of them to be utilized.
Final Thoughts
The trading conditions offered by Synergy FX, a reputable brokerage, are among the most favorable in the industry. With the company's minimal spread and helpful customer service, traders of all expertise can find a place to call home in the Forex trading world.
Since its establishment, Synergy FX has maintained a high level of competence, which has helped it garner the trust of traders all across the world.