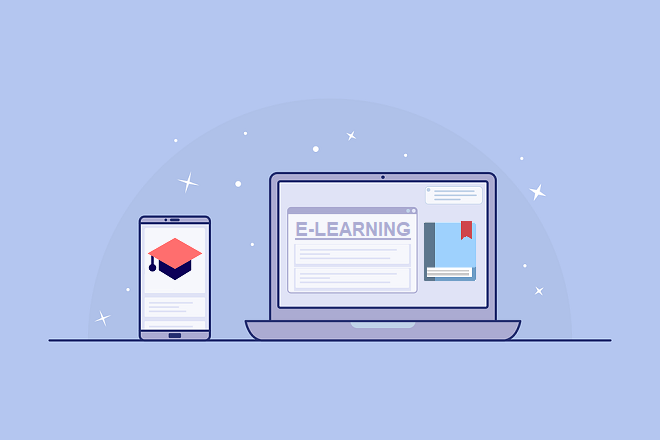 The days of depending on brick-and-mortar educational institutions to complete courses in different subjects and get a degree are over. Now, eLearning is the buzzword in the education field across the globe. Millions of students are enrolled with eLearning platforms and getting educated in their area of interest. These platforms have equipped students with the required skills, seeking help from qualified instructors and teachers through well-designed online courses.
This implies that students can get their education and skills sitting at home, saving their time, energy, and money that would be spent on traveling to a distant place. All they need to do is subscribe to an e-learning platform of their choice and access those courses. So, students have full control over their academic life regarding what and how they wish to get their education and certificates.
Besides students, eLearning platforms are a great resource for instructors or teachers to impart education and earn money. They can create online courses on any topic of their choice and sell the educational material to students.
List of Best eLearning Platforms
But plenty of eLearning platforms have mushroomed all across the web, and it makes choosing the best for your educational courses difficult. To help you pick from the best, we have compiled a list of top eLearning platforms.
Udemy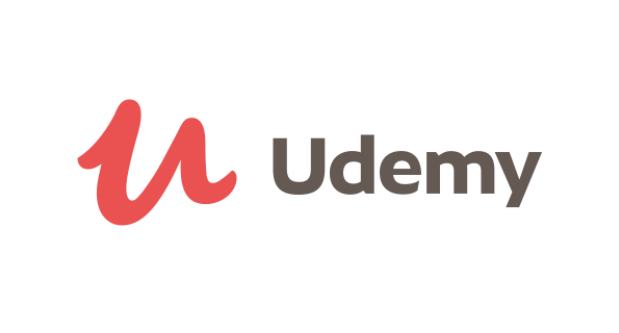 Udemy is amongst the most popular online platforms to learn a wide range of professional courses. With over 40 million students enrolled and more than 50 thousand instructors and experts to create different online courses, Udemy is the largest online course marketplace. It is an excellent marketplace for students as they can find varied courses but a good place for instructors who are just starting out.
Due to many online courses, Udemy covers almost all students' learning requirements and acquiring new skills. This marketplace comes equipped with all the necessary learning material to learn a course. It provides you with the much-needed PDF documents, text, PowerPoint, and video content.
Udemy has many advantages for both the students and instructors. Any instructor can join for free and make their video courses and other learning courses. There are no hard preconditions such as highly technical knowledge to join as an instructor.
However, when enrolling with Udemy, you should first assist it with its possible disadvantages. Know that the marketplace offers limited opportunities for interactions between students and instructors.  This marketplace is highly competitive for instructors, and there is no option for building a personal brand.
Also, the instructors have no control over pricing and data ownership. Udemy does not share emails, user data, and other information with instructors. So, the instructors depend on their own marketing efforts to enhance their visibility amongst potential students.
Coursera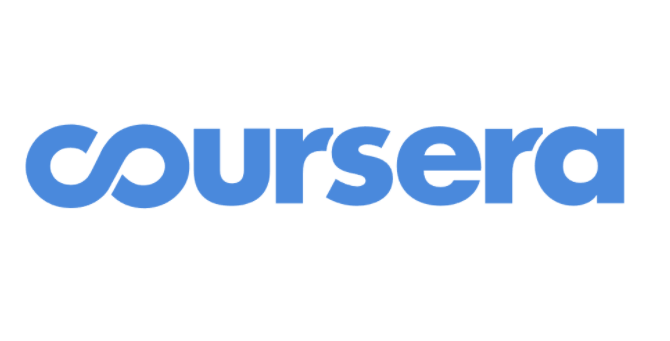 Coursera is an online educational platform that provides quality courses to students. It has over 23 million users enrolled. It is a partnership with top universities such as Michigan, Duke, Stanford, and businesses worldwide. So, students get certifications from these institutions.
The students access learning courses as video lectures, homework exercises, community discussion forums, peer-reviewed assignments, and other ways. Courses usually take 4-6 weeks to complete. Coursera provides the courses in three categories: Individual courses, specialization courses, and online degree programs.
So, Coursera has many vital advantages for students, such as a variety of learning activities and alternatives, getting certificates and degrees, and access to high-end educational tools. It is also the best place for interaction with instructors.
This is one of the best marketplaces for students who wish to learn and get degrees from prestigious educational institutions.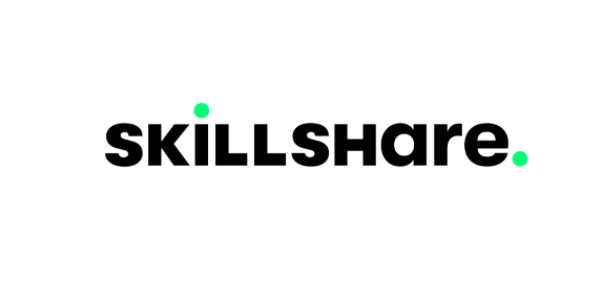 Skillshare is ideal for students who want to learn about creative education. They can access courses on graphic design, art, cooking, music production, and many other topics. But now, this platform has diversified into technical courses, including Data Science, e-Commerce, and Analytics.
This e-learning platform boasts 4 million students and more than 24,000 lessons, covering different topics. Mostly, the courses are accessible through videos and class projects. The video courses are typically of short duration for 10 to 25 minutes, though some last for one hour.
Students can choose from four categories of courses. These are creative arts, technology, business, and lifestyle. The creative arts courses include graphic design, fine art, music, and cooking. Technology courses are available in web design, data science, and e-commerce. Business courses include topics on finance, project management, and accounting. The lifestyle courses include languages, teaching, wellness, and gaming.
Thinkific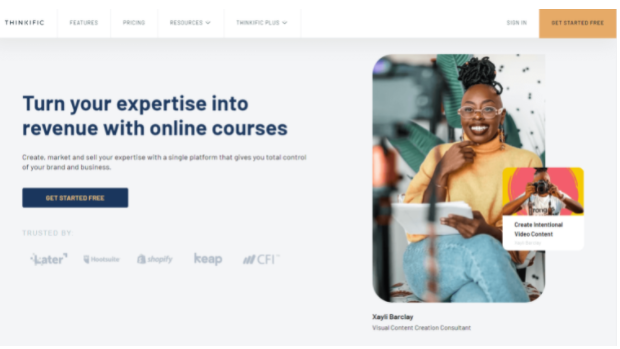 Thinkific is a unique e-learning platform that lets instructors sell their online courses. It provides every tool and other requirements to help you create your courses, including interface and multimedia.
So, the instructors can create an excellent landing page and access tools for built-in sales and marketing. It comes with several integrations with helpful software. This is a cloud-hosted platform to connect your domain and get 24/7 support.
The platform is ideal for coaches, small and medium businesses, and solopreneurs.
Archy Learning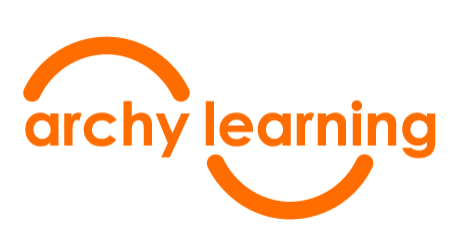 Archy Learning is amongst the best platforms where instructors can quickly grow their audience. Many instructors find it challenging to design their courses on other platforms. But at Archy, they are doing the job with ease with no issues faced in building their courses. From building to launching, scaling, and marketing, they go through the process smoothly.
This platform has a gamified interface that students like and carries features such as class progression bars and  "Trophy Cabinets". So, students learn by involving in engaging activities.
The classes at this eLearning platform come with many useful features such as graded quizzes for students, advanced website theme customization, and custom certificates. They also get fun admin support.
Archy also runs an enterprise academy branch to help academic institutions and corporations train employees.
WizIQ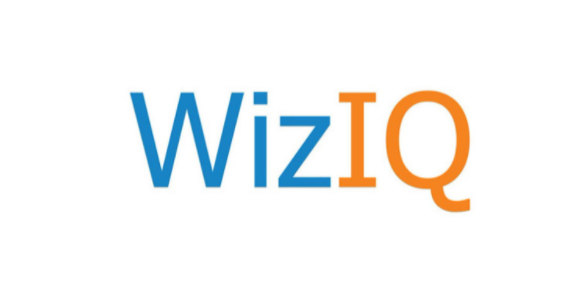 WizIQ is one of the best platforms for teachers or instructors to set up virtual classrooms for live interactions with students in an online class. It is equipped with the tools that help in delivering live webinars. In addition, the platform provides desktop sharing tools, video, audio, slides, etc., making it a popular e-learning platform amongst academic course content creators.
This cloud-based learning platform has over 400,000 instructors and more than 4 million students. The eLearning marketplace has its virtual classes running across 200 countries. It also provides plugins such as Sakai, Moodle, etc.
WizIQ is ideal for individual trainers, teachers, Test-Prep companies, and enterprise employees. It has a mobile app called mLearning that you can access on Apple and Android. The platforms are equipped with test and assessment authorities for different courses.
Academy of Mine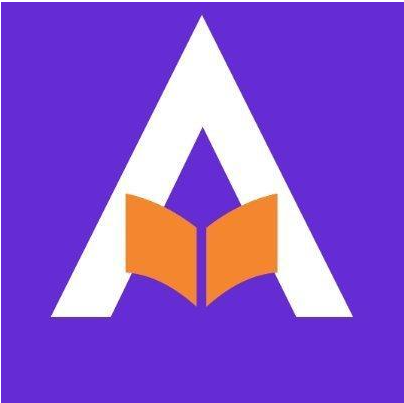 If you want to start your academy, then the Academy of Mine is an ideal eLearning platform. A vital feature of this platform is that it makes setting up your academy through its drag-and-drop solution. This platform is suitable for large enterprises, academics, and public administrators.
Besides helping you launch your academy, they are also a great help selling your online educational courses. You can access their tools for marketing and analytics to sell and know how your courses are performing. So, the instructors can create different courses with confidence that they can sell.
This platform lets instructors customize different existing features, and they can even build new features using API. They can also build interactive content using videos, PDF, and PPT.
iSpring Learn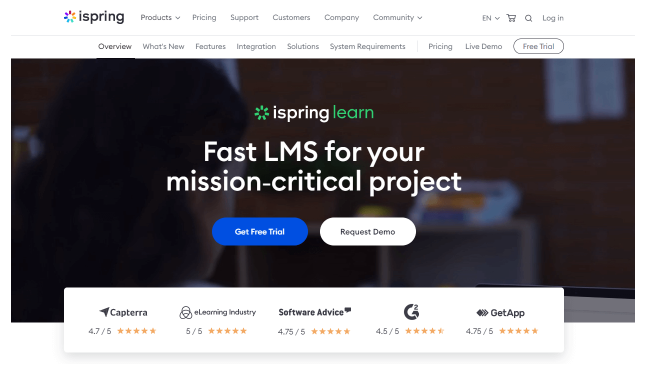 iSpring Learn is a great option for those looking for the cheapest learning platform as its prices are affordable and suit a low budget. You can pick from different price plans to start your online courses.
Still, iSpring Learn comes loaded with a host of helpful features for the instructors and students alike. It offers unlimited file storage, a course template library, and rich gamification features. This platform gives access to real-time reporting and analytical tools and compatibility with AICC, SCORM, and xAPI/Tin Can API.
The instructors also get an integrated authoring tool to enhance learning capabilities. The platform is also accessible through mobile and offline means to make learning much more convenient. With this marketplace, instructors can efficiently conduct their administrative tasks with the help of automated course management.
LearnWorlds

LearnWorlds is another cloud-based all-in-one eLearning solution where instructors build their online academy and different courses. Through its tools, it helps instructors build their sales pages, advanced analytics, sales engine, simulators, etc.
Getting started and setting up an online eLearning course with LearnWorld is much easier than other platforms. Instructors do not require special technical skills to build courses at this site because of the course built-in capabilities that come with it. They access an advanced customizable course player. A state-of-the-art website builder also comes loaded with the platform, a great help for those devoid of technical skills to create websites.
Many premade courses with this platform are instrumental for instructors to know what content should go with an online learning course. The course catalogs come with advanced features such as online tests, downloadable attachments, interactive video players, and interactive e-books to build courses.
Other features for the instructors and course builders include a coding-free Mobile App Builder for Android and iOS, a built-in e-commerce tool, and a robust prerequisites system. The platform supports SCORM and HTML5 files.
Additionally, the learning marketplace also lets instructors promote and sell their courses through its marketing tools.
Docebo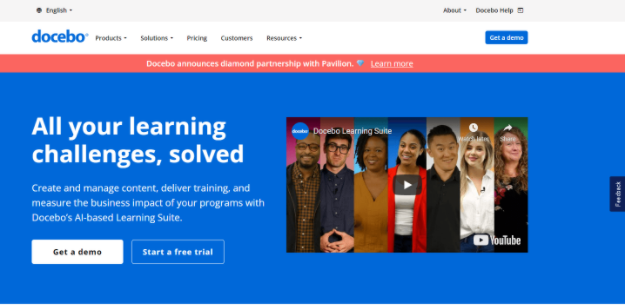 Docebo learning platform has all the major features to help instructors and organizations build their training courses to suit their specific needs. This learner-centric platform is also a great place to personalize a learning experience. Global companies like Bloomberg and Sharp use Docebo for training purposes for its helpful advanced features.
The cloud-based platform is compatible with SCORM 1.2, AICC, Tin Can API, and gaming and social learning capabilities. It is a multilingual platform supporting more than 30 languages. Instructors can also access tools for third-party integrations and video conferencing.
Instructors, teachers, and organizations can build online courses and sell using Docebo. But it lacks the features of customizable reporting capabilities. It mainly targets HR departments and human resource professionals.
These are the top eLearning platforms you can explore when pondering which will best suit your learning requirements. Go through their websites to have in-depth information about what they offer to help grow your educational institution as an instructor.
Wrapping Up
The 10 eLearning platforms listed above come with the most advanced features required to build online courses, promote, and sell them. But each of them is unique with some specific eLearning benefits. Therefore, comparing these platforms will help the instructors make an informed decision when subscribing to such sites.