Getting good traffic on your website every time can be a bit difficult. The content has to be read by many people, shared on a large number of platforms and then only you can enjoy great traffic. If you are the one who is wondering over the fact that you have tried all the strategies and still not gained any result, then a few changes are required.
Improvement in your creative strategies can help you with good traffic on your website in 2019. It is highly needed by all the business that wants to convert their leads into sales. It is no more a challenging task when you know how to do it in a better way.
All you need is to take care of your diligence, creativity and time for organic traffic increment on site. Many of the business owners are in need of website traffic and they want them to grow with time. There are many that do daily blogs and promote their site like anything but still get no traffic.
Now you don't have to stress over like them, there are simple and easy steps to follow which can help you to grow your website traffic in 2109.
Check out the simple 6 steps below.
V

aluable and high-quality content

The high quality of content for your site can help you with good results. This makes your site a reputed and trustworthy one. The quality and fresh articles are preferred by Google. It also loves all those sites that keep on posting frequently. The most creative contents also get more likes and shares.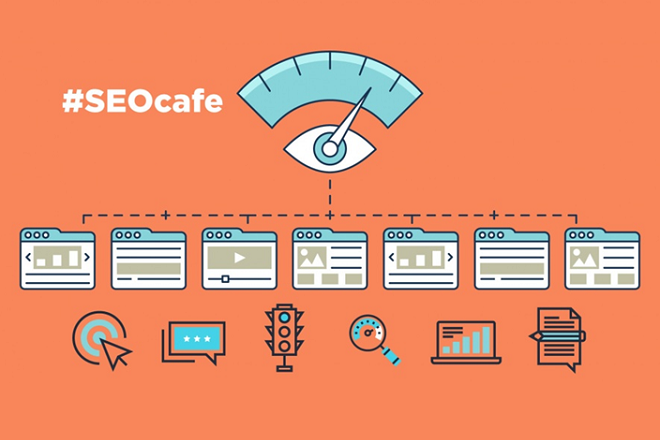 As you can see in the above picture with the addition of pictures, videos, infographics and good content, the meter of SEO raised up. Thus, this can grow your website traffic and can help you with good visibility. The experts suggest the inclusions of videos, blogs, ebooks and podcasts in your content which attracts the reader. A good mixture of all these things can fetch better output.
B

e active and social

Being active and social really matters for growing your website traffic. This helps you in staying engaged with your audience and welcoming traffic to your site. You must consider those platforms which can connect you with your audience. This can be the least expensive way of getting in touch with your customers and can grow your visibility.
S

ocial media benefits should never be ignored

Whatever your social media platform is offering you, make the best use of all of them. For example, if any of your influencers is talking about your brand or you want to relate your brand with, never forget to tag them in your posts. This will drive more traffic to your site. You must try on building a good community of professionals.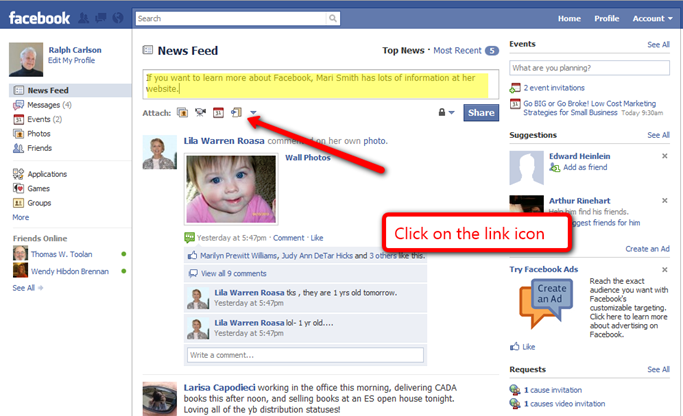 For example, in the above picture, there is an option to add a link on the Facebook Page. Thus, you should utilize this feature in the best way and leave a direct link of your site every time when you update on social media. This way the audience will get a direct link of your website and they will surely click on them for more updates.
Make use of all the options that Twitter, Facebook, Instagram or any other platform offers you. Keep on adding bio links or descriptions that suits the best. In case you are also making use of video content, they never forget to leave a link down in the comment or description box. This can help you in the best possible way.
A

lluring pictures and graphics

It is true that a picture works better than the words. Even if you leave a picture anywhere, a lame person can even best describe what the particular picture wants to say. They do wonders for all. It makes the blog really appealing and convinces the reader to stay longer on the post.

In the above-posted picture, something is written but in another language. Until and unless you are aware of this language, you will not get to know what is written. But as laymen, you can visualize that this picture is about the colored contact lenses. And this is the truth.

This is the attractiveness of the picture that without saying anything it conveys the right answer to each and every person. Thus, the pictures should be used in all the content as it is also used by as a best shareable content by many. You can also give a title to your picture which leaves a good impression on the audience and generates great traffic.
S

ystem creation for recurring traffic

You need to include email marketing in your campaign if you want to grow website traffic in less time. For quality and quantity traffic, this type of marketing works as the best. In terms of page views as well, it works better. Make use of different strategies like a giveaway, guest's posts, content upgrades or generate a free email list.
L

ong tail keywords

Let's not forget that keywords also play a vital role in growing the website traffic. While selecting the most suitable keyword for your content, you must think and consider them from an audience point of view. Make use of long tail keywords which are common and used frequently by the audience.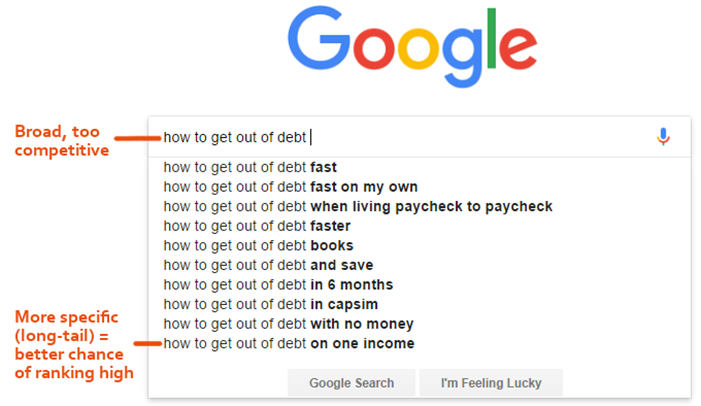 In the above Google screenshot, you can find both short tail and long tail keywords. The short tail keyword is suggesting above as how to get out of debt is too common and too competitive because so many people might have added this to their content. Thus, such content doesn't get proper rankings and which decreases the web traffic.
On the other hand, the long tail keywords are highly specific and hold better chances of ranking on top which can result in generating a good amount of web traffic. The long tail keywords have always resulted better. You can check out your competitor's keyword or make use of the keyword tool for finding the best keyword.
The above-mentioned steps are simple and easy to be followed. So next time whenever you see decrements in your website traffic or want to increase them while launching a new business, then try all these strategies which will do the best for you. You must try and implement all of them for taking your website to all new level.