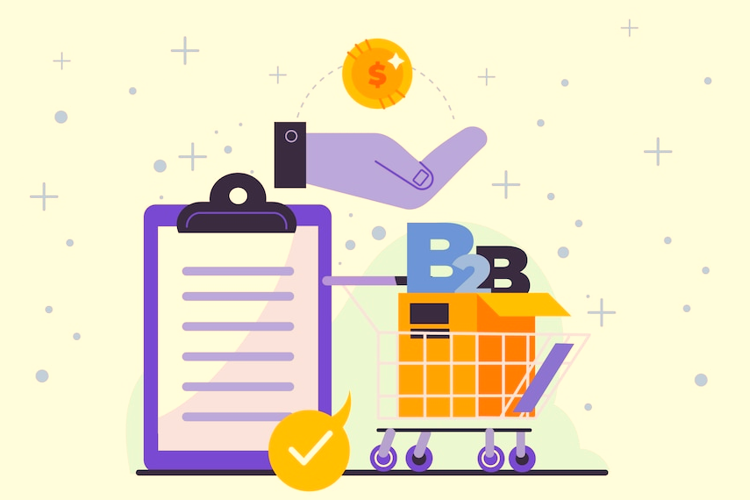 The popularity of B2B e-commerce marketing is rising rapidly, with 55% of B2B buyers making their purchases online. B2B physical transactions are also included in this wave of growth, with more and more B2B transactions occurring daily. With B2B transactions comes the need for B2B order fulfillment.
However, this is not as straightforward as B2C order fulfillment. There are a few peculiarities associated with B2B orders. They are more complex than B2C orders, have a higher cost of customer acquisition, a longer buying cycle that requires more advanced technology like RFPs and EDI, and are usually higher in value and larger in volume.
As a result, you need a solid strategy and a strong management system to manage these orders and ensure efficiency in B2B order fulfillment. In this article, we will look at nine ways to optimize your B2B order management. But before then, let's look at the meaning of B2B order management and the challenges it faces.
What is B2B Order Management?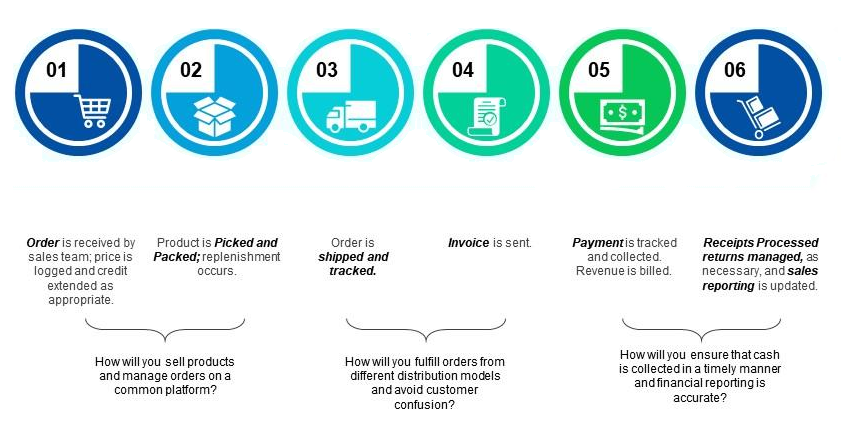 This refers to tracking B2B orders placed by your clients and managing the fulfillment of these orders. The steps are
Customers' orders are entered into an order tracking system, manually or automatically
Order is confirmed and sent to the customer
Allocation of products to the orders
The order is sent to the warehouse for fulfillment
The customer receives a dispatch confirmation
Order delivery to the customer
B2B order management may also include managing and tracking returns, exchanges, and refunds. A B2B order management system is utilized to ensure the effectiveness and efficiency of your B2B orders and overcome its challenges. Some examples of order management systems include ERPs, spreadsheets, order management software, retail and B2B operations platforms, etc.
Challenges of B2B Order Management System
Due to the rise in popularity and growth of B2B e-commerce, some complexities have been associated with it. Like in retail order management systems, some challenges faced by B2B order management systems include
The complexity of the global supply chain
Multi-channel selling and growth in the demand for online shopping
High standards of customers or purchasers.
Differences in business and consumer needs, etc.
However, an effective and efficient order management system will help take care of these challenges and ensure they do not hamper your B2B e-commerce. Some ways effective order management can help you overcome these challenges include
Managing orders over all platforms
Use of cloud-based technology for order management
Centralization of information across multiple channels
Reducing supply chain complexities
Order tracking
Customized processes and customer experience
Process automation, etc.
9 Way to improve your B2B Order Management
Having looked at B2B order management, its importance, and its challenges, I have compiled nine practical and effective ways to improve your B2B order management and for business profitability and growth.
1
Use scalable order management software (OMS)
This is essential for the organization and management of your orders across several channels, thus improving the efficiency of order fulfillment and customer satisfaction. There are two options for B2B order management system that can be used. These are SaaS and On-premise (custom) order management systems.
SaaS solutions are outsourced and come with various powerful features that can be used for organizing orders and act as a centralized database for each step of the order management process, from inventory management to order fulfillment. Thus, allowing the business to upscale its OMS with rising sales volume.
On the other hand, on-premise or customized OMS are maintained by the business and offers greater flexibility for businesses to suit their purposes. Whichever one you use, it should be the best fit for the business needs, covering everything that has to do with order management such as logistics, inventory management, customer relationship management (CRM), fulfillment, delivery, etc.
Great customer service is essential in ensuring effective order management. Good customer service will keep your B2B customers happy and help you maintain them. Always keep your customers up to speed with all the necessary information regarding their orders, especially in the case of unforeseen disruptions. Good customer service also entails assigning an assistant to each of your clients for customized services and providing them with tracking facilities for their orders.
3
Manage your finances well
Good financial management helps prevent restocking issues, bottlenecking, poor cash flow management, inventory distortion, and other supply chain issues. Poor finance management can hamper your B2B order management by causing the unavailability of ordered goods, making fulfillment impossible, affecting other logistics and delivery options for the orders, etc.
Practice good financial management by ensuring that your cash flow agrees with your order volume to avoid having stock outs or deficits at crucial times.
4
Use various fulfillment options
Order fulfillment is a huge part of order fulfillment and needs to be optimized for order management efficiency. Various methods can be used for fulfilling B2B orders. These include drop shipping, in-house fulfillment, and 3PLs. Using 3PL services for fulfillment saves cost and improves customer service, as agreed by 75% and 86% of shippers respectively.
Also, choose a fulfillment service with storage facilities close to your clients. This would result in faster and more efficient services.
5
Automate Order Processing
This will greatly improve the efficiency of your order management process. Various repetitive tasks such as order fulfillment, shipping updates, inventory updates, etc. can be automated. This will result in quicker shipping of orders and reduce human-based errors. Thus, improving customer satisfaction and business profitability.
In addition, automation saves you time and effort and increases the overall speed of order fulfillment. In general, automation makes order management a lot easier and less time-consuming for you while also improving the efficiency of the process and customer satisfaction.
6
Meet Customer expectations
The prevalence of the e-commerce industry has led to increased customer expectations, with many businesses offering quality services and giving customers a pool of options where they can satisfy their high expectations. As such, if you desire to stay afloat and remain competitive, you must devise new methods and strategies to meet these high expectations.
Constantly seeking to meet your customer expectations is a good way to improve your order management system and ensure that your customers get the best product and service. Also, using a transport company for instance would help you meet your customer expectations of swift and timely delivery.
Mobile apps make it easier for you and your customers to perform various operations such as checking inventory, placing orders, tracking shipments, etc. Also, a mobile app keeps you connected with your customers all the time and improves business transactions with your customers, allowing them to browse through your products whenever they want and place their orders at their convenience.
8
Ensure Product Data Quality
Having the right information about a product on your website or online store will help customers make informed choices and improve their chances of buying the product. Poor product data quality will hamper customer trust in your products and make you lose potential sales and business opportunities.
Therefore, ensure that you have rich product data that will motivate online shoppers to purchase your products and have a pleasant experience with your brand.
9
Retail and B2B Operations platform
Using a retail and B2B marketplace platform can greatly improve the efficiency of your B2B order management. These platforms are built to include all the functionalities you need for financial management, purchasing and supplier management, inventory and sales order management, logistics, CRM, fulfillment, and warehouse management.
Also, being built to address the peculiarities of B2B business, these platforms will ensure that your customers are satisfied with a seamless buying experience that translates to more sales and better profit margins. In addition, B2B and retail operations platforms have a lesser launch time than ERP systems.