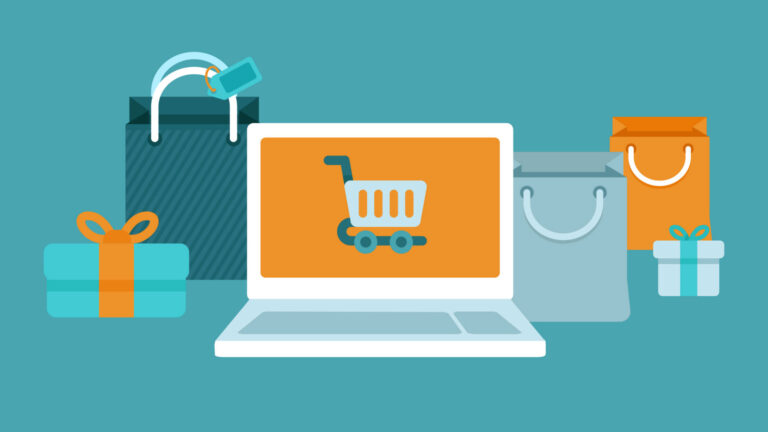 One-click purchase and other innovative pricing techniques were initially designed to simplify business client purchasing via an electronics B2B marketplace. Many organizations are now considering how electronics B2B marketplace platforms might benefit them.
We have listed the most renowned and best B2B marketplace platforms. We will start by describing and classifying this kind of eCommerce.
What Are B2B Marketplaces?
According to classical economics, a market is a virtual place where supply and demand meet (Siebert 1992). Digital B2B marketplaces also serve this purpose. The primary distinction is that they use technology for communication and information purposes (Merz 1999). According to Bakos (1991, p. 296), an online market system is a cross-organizational information system that allows buyers and sellers to communicate price and product offer information.
Electronic market processes were previously utilized only in a few areas, such as financial markets, to improve information flow between large corporations and their suppliers (electronic data interchange, EDI). For the sake of this blog post, we will solely look at B2B marketplaces.
Further, electronic markets confront unique difficulties that differ from those encountered in B2B transactions (Klein/Williams 1995; Wirtz 2000). B2B contracts are examples of electronic commerce, a term that encompasses a wide variety of technology and applications (Timmers 1999). Electronics shops and electronics B2B marketplaces are two distinct systems that take various approaches to the consumer-seller relationship.
A many-to-one connection exists between sellers and consumers on a shopping site, such as eCommerce (or vice versa). Also, online purchasing continues the early sales channels that relied on a single provider (Benjamin/Wigand 1995; Malone/Yates/Benjamin 1989).
Defining The Linkages
Many-to-many links exist between providers and buyers in electronic marketplaces, making them a center for many sellers and customers (Malone, Yates, and Benjamin 1989). We define electronic B2B marketplaces as IT platforms that enable business consumers to connect with business suppliers through the Internet, resulting in quicker transactions.
B2B marketplaces must be capable of enticing merchants to join them. Because merchants are looking for features that will allow them to customize the user experience to meet the needs of both sellers and customers, users must be able to personalize their experience. As a result, electronics companies must complete tasks on time and secure payments, which involves buying products from various vendors.
It helps to also increase the number of B2B marketplace vendors because you can then provide a better experience for consumers. Many suppliers like to see a well-designed store layout with product catalogs, price lists, and ample possibilities for the customer to customize the area. Furthermore, as part of their service offering, B2B providers appreciate automation for the quoting process.
B2B customers also demand an easy buying experience that allows them to buy from many providers, receive refunds, and keep track of their purchases all in one place. Undoubtedly, buyers want to know that they may give users suitable access privileges and levels that correspond to their company's hierarchy. Without prospective consumers, a marketplace will be bereft of businesses.
Best B2B Marketplace Platforms
Because of the industry's youth, the B2B marketplace platforms are poised for continued growth. In fact, many electronics organizations prefer to use a platform that can serve as both the front and back end of an eCommerce website rather than building their own from scratch. Take a look at the best B2B marketplace platforms.
Mirakl is competent for the back-end, but not the front-end of B2B, and consumer industries. It is advantageous since it provides APIs and pre-built connections that tie your buying history to your purchasing experience. Other corporate front-end systems, such as Salesforce, SAP Commerce Cloud, and Magento, may benefit from Mirakl integration capabilities. Superior product administration and reporting capabilities and data-driven tools and monitoring services may help operators and sellers.
For businesses seeking to extend their presence in the EU, IZBERG is a good pick. IZBERG, like Mirakl, is a back-end platform for connecting companies through RESTful web services APIs. The IZBERG platform caters to both the B2B and B2C markets. They assist companies with invoicing, payment processing, and a wide range of other B2B requirements. One of IZBERG's benefits is that it can support both physical and digital goods and services simultaneously.
AppDirect, apart from IZBERG and Miraki, offers both front-end and back-end functionality. AppDirect is a mobile app development company that focuses on digital services. This may not be the greatest option for selling tangible assets. The AppDirect API may also be linked to other platforms.
AppDirect, designed initially to service the digital download sector, may now be utilized with almost any digital product. AppDirect is a nice alternative for new suppliers in terms of onboarding and inventory management. AppDirect also provides an easy-to-use vendor platform known as the AppDirect Marketplace.
OroCommerce was created to meet the needs of B2B businesses. Oro can manage many eCommerce websites from a single user interface. Oro supports B2B2B, B2X, and B2C transactions in addition to any other transaction. For suppliers and operators, Oro also includes a Customer Relationship Management System (CRM).
Additionally, Oro has several reporting and workflow capabilities. Moreover, Oro is open-source and free, with an extendable API and a third-party integration method. Oro is regularly rated as one of the top B2B marketing platforms on our list, and for a good reason.
Marketplacer is an excellent choice for both consumer and B2B transactions. The marketplace serves as a center primarily for operators and suppliers. This system also contains modules for various front ends, allowing for event booking, service providing, and the sale of digital products. Magento, Shopify, WooCommerce, and other major eCommerce platforms are also supported via the API.
Omnify is a one-stop-shop for everything eCommerce. Manage corporate and consumer goods and services, as well as booking solutions. Omnify can also communicate with third-party systems like Shopify, Magento, and SAP. Along with their many talents, they also do product and vendor evaluations and quotation functionality, doing them a very valuable service.
Spryker differentiates itself from the competition by having many active B2B and B2C eCommerce subscribers. They may be able to extend their presence in various regions using their PaaS solution. Even if you don't yet have a Spryker online store, you may still use the platform's services.
A marketplace for front-end flexibility, administrative tools, and onboarding solutions are all part of the Spryker platform. Spryker also enables many merchants to sell the same UPC-tagged goods simultaneously, and it supports auction business strategies.
eWorldTrade is a global business-to-business and trade portal that offers an efficient way of doing business worldwide. The website provides a user-friendly environment for buyers and sellers to connect with each other and conduct international trade. eWorldTrade has over 1.5 million registered users from more than 200 countries, making it the world's largest online trading community.
The website offers a variety of features that make international trade easier and more efficient. These features include a marketplace where buyers and sellers can connect with each other, a trade leads service that provides information on potential business partners, a product catalog where users can browse products and services offered by suppliers, and a payment system that allows buyers to make secure payments online.
In conclusion
Both electronics' sellers and consumers profit from B2B marketplaces. B2B sellers can save money on storage, maintenance, and infrastructure costs by utilizing these platforms for product distribution, as well as gain access to a large audience via online B2B eCommerce, multiple sales channels, a platform to showcase their surplus inventory products and deal promotion via various digital mediums.
On the other hand, buyers benefit from a broader range electronics, a more simplified purchasing process, the opportunity to compare products from different sellers, reduced transaction costs, and a more pleasant shopping experience.