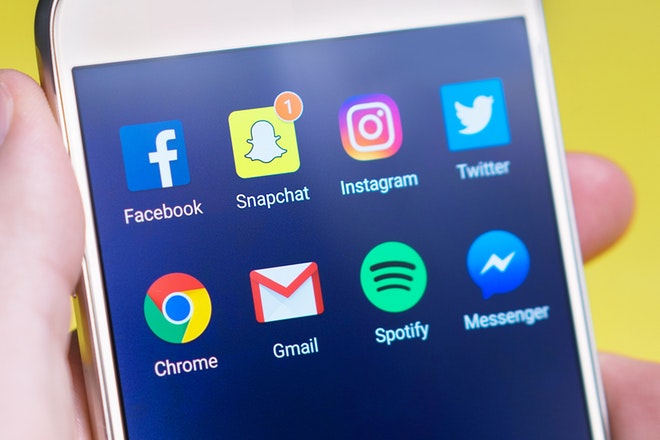 As more consumers shift to online shopping, businesses have a huge potential to increase their revenue through a series of online platforms. Most rewarding ways are to develop and optimize paid social media campaign effectively. People are more likely to buy products that they see when browsing social media posts.
With the many paid social campaigns from competitors, how can you make sure you stand out and get higher conversions? What specifically should you include in your ad copy and creative?
14 Tips to Develop & Optimize Paid Social Campaigns
This detailed guide provides easy-to-follow, powerful tips on develop and optimize paid social media campaign to generate more leads and boost your sales.
1
Have a Reasonable Budget
A paid social media campaign requires finances that will cater for its launch, implementation, and monitoring. At this stage, involve the key stakeholders so they know what will be needed and the required amounts of time and money to make it successful.
There are a few key metrics that you need to estimate, such as cost per click (CPC) and cost per mille (CPM). If you are unsure how to figure these out, you can utilize a credible ad spender calculator. It is important to do your research thoroughly and consider all possible factors. Always overestimate to take care of possible changes in financial aspects.
2
Be Clear About the Purpose of Your Campaign
This is among the most crucial parts of your social media campaign. First, you will want to explore and know why it is important.
Some of the objectives you want to achieve could be:
Gain social media followers
Increase brand awareness
Sell a product or service
Get comments, likes, and shares
Convert visitors into leads
As you define your goals, ensure they are SMART (Specific, Measurable, Actionable, Realistic, and Timely). SMART goals help push you, give direction, and allow you to reach your goals on time.
For example, if you want to gain more followers, your goal could be – Increase Facebook followers from 6,000 to 20,000 in 3 months. This creates a quantifiable goal that can be worked toward.
3
Define Your Target Audience
At this stage, you want to put together the details of the buyer personas you plan to target with your paid social ads. Some questions you should think about include:
Who is your ideal buyer?
Where are they located?
What are their hobbies and interests?
What is their income level?
What is their age group?
What is their gender?
What are their educational levels?
What brands do they resonate with?
When you know who you are targeting, you increase the chances of getting a higher return on investment (ROI) on your paid social campaign.
With a proper understanding of your audience, it's time to decide which platform you'll use to launch your campaign. Depending on your industry and where your buyer personas hang out online, you can choose Facebook, Twitter, Instagram, LinkedIn, or even TikTok.
The prospect of achieving your goals through paid social can distract you. Don't fall prey and try multiple platforms at once, as it may be hard to measure the results and remain focused. It's best to implement one campaign at a time. Choose the social media platform that is your biggest source of leads.
5
Create the Duration and Bid Level
Since it's now clear what your goals are, the platform you'll use, and your target audience, it's time to determine the duration of the campaign. Depending on your goals, the campaign can last a week, a month, or even six months. But if it's your first time, start small, evaluate your progress, and then launch a follow-up campaign.
At this stage, you should also set your bid level. This is the amount you are willing to pay for the social ad to be shown. This will vary depending on your platform since social media ads utilize an auction-style approach.
6
Craft and Upload Your Ad Set
Here you'll create your ad and upload it to the platform. Depending on the ad platform, you'll need images or videos, ad copy (including post text, headlines, descriptions, and CTAs), and a landing page to link to.
Before launching the campaign, the social platform must approve it. Check the requirements in terms of image size and details and be sure to be within the parameters before uploading to reduce chances of rejection. For example, if 20% or more of your ad photo is words, it will be dismissed.
Once your ad is approved, it's time to launch your social media campaign. The ads are automated and will post on your channel during the specified period.
8
Measure Ad Campaign Results
After launching your campaign, there's still work to be done. It's time to monitor the progress and measure results. You can use various tools to measure the key metrics against the set goals to track your level of progress.
Hubspot has a great Ads add-on that provides data about your social media campaign's cost per click, number of clicks, leads, and sales. Combined with Hubspot CRM, you can determine the revenue generated from the paid campaign.
9
Strategic Planning is Crucial
Getting an efficient campaign takes time to brainstorm, plan, and strategize. No need to hurry and forget important details. Do your research and learn from experts in your industry. Research the trends in the duration, approach, and strategies of successful ads, and then customize them to your campaign.
It's also important to familiarize yourself with the tools to help launch, implement, and monitor your campaign.
10
Use Visuals Creatively and Make Compelling Content
Visuals increase the click-through rate of your ads, and, when done creatively without obstructing the content, they can also boost conversions significantly.
With great images and videos, attach a catchy and compelling message that resonates with your audience.
11
Don't Use all Allocated Funds
If it's your first time creating a paid social media campaign, bid lower and spare some cash. Once you monitor the progress, you can increase the bid level if need be.
A few days after launching your campaign, your audience is likely to comment, tweet, or ask questions. Be quick in responding to comments and answer the questions they have. This makes them feel valued and important as a consumer. It's also a great way to grow your audience.
13
Create a Detailed Report and Analyze It
After measuring your ad campaign results, create a detailed report with data and figures to evaluate whether you have achieved your objectives or not. Include any relevant information that may help your future campaigns. For example, note your mistakes and what you will do better going forward.
How did the click-through rate (CTR) improve throughout your campaign? This is a key metric as it's the basis of all the objectives. Without a prospect clicking on the ad, you cannot make a sale.
The digital world, including paid advertising, is highly dynamic. So, as you launch your paid campaign, continue learning and implementing new strategies that can increase your ROI.
Learning also helps you understand how your readers want the content designed and packaged, allowing you to make necessary adjustments.
Final Thoughts
A paid social media campaign can be a great way to increase brand awareness, increase sales, or grow followers. However, you need to take a strategic and focused approach. You can achieve this by understanding your audience, setting a campaign budget, choosing the right platform, and monitoring and optimizing your ads.
Apply the above tips to see success on paid social!