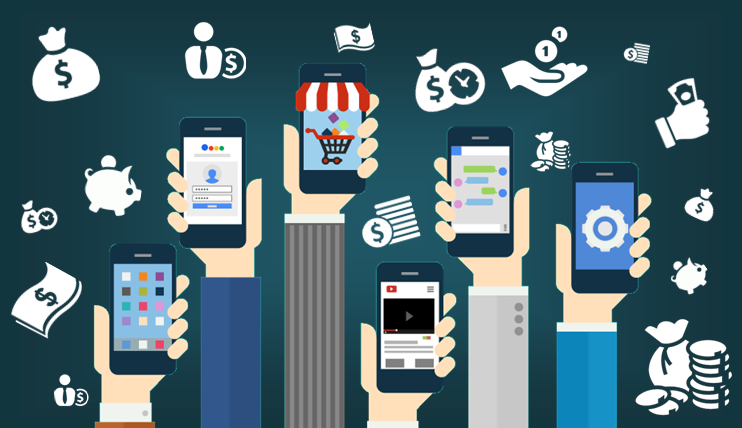 By being organized you can access anything important in your life quickly and with less effort. Smartphones can help you to do that in a number of ways. One of the best smartphones I've used to organised my day to day life is the Samsung Galaxy S10. With the large display and amazing features, you simply cannot go wrong. Here are 10 ways to get organized just by using a smartphone.
G

roceries

A weekly or monthly list of grocery could be a real pain to maintain. Keeping them on track is always challenging. Some Android apps, like Out of Milk notifies you when you are running low on some stuff. When choosing a grocery management app, make sure that it supports categories, such as dairy, produce, etc. This will make your grocery shopping experience a breeze.
D

igital payment

Having a wad of cash in your wallet and a ton of change in your pocket isn't the more organized thing. Even if you don't use cash as much, a dozen of loyalty cards and credit cards could weigh you down. Lighten your load and be more organized by using a reliable payment app for your smartphone, such as Samsung Pay and Apple Pay. The digital payment app integrates with your debit or credit card information. With NFC technology, tap your device on the sensor in the store to make instant payment from your account. For easy and quick savings, you may also link the app with your rewards and loyalty cards.
M

ultitask

Any professional knows that juggling between a bunch of tasks may get things messy. Various project management apps, like Basecamp may keep you organized to manage schedule, due dates and to-do lists.
S

tore and access key documents

Dropbox and Google Drive are popular cloud storage for storing your important documents and photos. With these services, your files can be retrieved anywhere, using any device, including laptop, desktop PC, smartphone or smart TV. If you lose your smartphone, your data remains secured and can be accessed anytime.
P

assword management

Managing passwords can be challenging. It is a common practice to keep one unique password for each account, but it can be difficult to manage. Using a single set of username and password for all accounts is just asking for trouble. RoboForm is a good app to do this securely. There are also free alternatives as well, like LastPass.
O

rganize receipts

When you check your inbox, you may find plenty of digital receipts in them. Shoe boxed is a special app that helps you to store and organize your receipts easily. It is really helpful for business professionals, who want to manage their IRS receipts. With Shoe boxed, you may also create expense reports, track mileage and scan/sort business cards.
C

alendar syncing

There are various calendar apps that you can use, such as Google Calendar and iCalendar. You may also use Outlook to sync your tasks between your computer and smartphone. With calendar management apps, it will be much easier for you to stay on the top. A good calendar management app should allow you to set event reminders, add notes and store contact information. This way, you will no longer need planners, notepads or address books.
S

ync with family members

By being organized, it also means that you can allocate enough quality time with the family, while keeping your productivity high. In your daily activity, make sure that you keep your family in the mix and maintain good relationship with them. If not, things may bound to get somewhat disorganized. Fortunately, smartphones can keep things well managed. With apps like Cozi, you can sync activities, events and appointment with all family members. They will integrate with your work schedule, so you won't miss an audition, talent show or baseball game again.
K

eep things simple

Organized people know that they can barely manage their day, when things get complicated. So, one of the first things they do is by making things simpler. If you want to stay simple, you need to be creative. With the Notes apps in your iPhone, you may store client information and use it when needed. The app has straightforward interface, which can be used easily for quick reminders and last-minute lists.
M

anage time limits

We often need to deal with plenty of deadlines. Organized people know that they can't spend too much time on a single task. There are timer apps that you can use to set up time goal, so you can finish the task in the allotted time. Timer on Fire is a good app to establish time limits for each task. As an example, you may want to spend only 15 minutes to review and improve marketing documents that you want to send to the clients urgently.