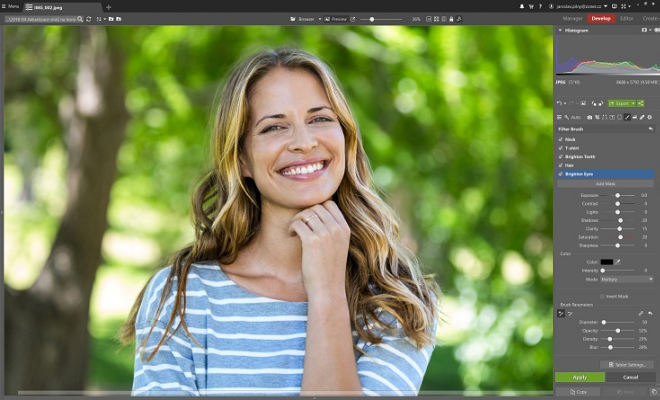 The huge task of photo management on your Windows system may become seamless with photo organizer apps. These smart solutions offer a lot of advanced features to make your photo management task seamless. You may download a free photo organizer software or pay for a month subscription, everything depends on your needs. Let's discuss some of these powerful tools here.
Adobe Bridge CC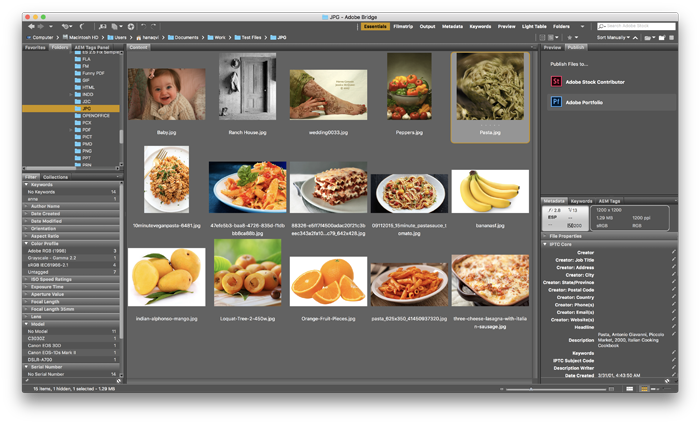 Use this powerful photo management tool to get centralized access to all your important files and assets. It gives you easy access to all important properties that help you with your creative projects. You can use this tool to organize personal and team assets, add watermark, batch edit images, set a color preference with centralized options and more.
This smart tool supports HIDPI displays and Retina with the ability to scale, native PDF output module, and supports for CEP HTML5. You can use this tool to publish your Adobe Portfolio to build your customized website. You can also use this tool to import images & videos from your smartphone device or digital camera on macOS.
In other features, it offers drag-and-drop processing, easy batch processing, centralized color settings, on-demand metadata & thumbnail generation, quick photos organization and more. You can use this tool to simplify your workflow and organize it in a jiffy.
DigiKam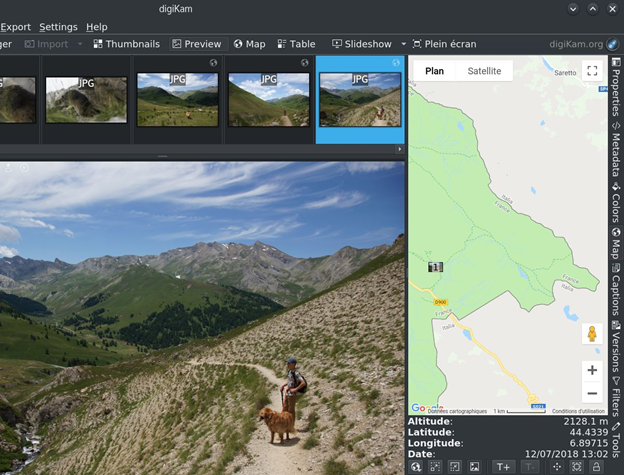 This open source photo management software offers professional photo management experience. It offers full support for video file management working as photos. It offers full integration of all import & export web-service tools in LightTable, Showfoto and Image editor. This powerful tool can easily manage & handle huge libraries with different image files. It offers efficient editing workflow where you get a chance to process raw files, share photos on social media platforms, edit JPEGs and more.
This free and open source application gives you greater freedom to easily manage your photo collection. It even allows you to view or edit metadata for efficient results. In other features, it offers print wizard, calendar creation wizard, slideshow creation, RAW image converter, DNG converter, image batch processing, adjust time and date, acquire image and more.
FastStone Image Viewer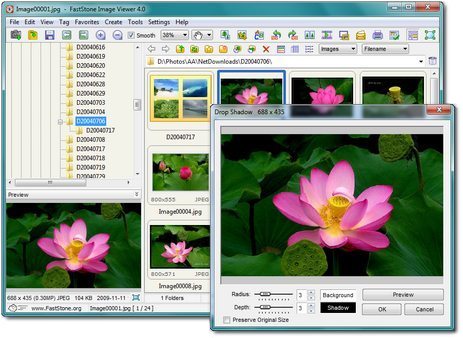 FastStone Image Viewer works as an editor, converter and image browser. This user-friendly tool offers a nice array of features that includes easy management, viewing, comparison, emailing, cropping, red-eye removal, resizing, color adjustment and retouching. Its powerful full-screen mode gives you instant access to thumbnail browser, EXIF information, and all important functionalities through hidden toolbars.
These toolbars will be visible when you touch your mouse to one of four edges of the screen. It supports all major graphic formats and popular digital camera RAW formats. In other features, it offers histogram, scanner support, image annotation, drop shadow effects, lossless JPEG transition, musical slideshow and more.
XnView Classic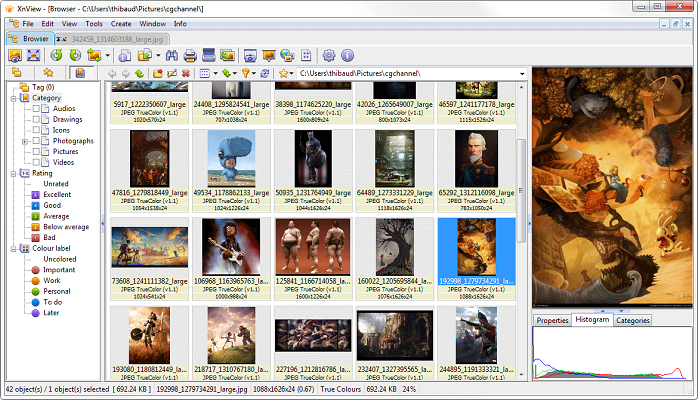 Try this simple and easy to use image viewer and converter tool for Windows to manage all your important photo files on your system. This smart solution is available for free for users around the world. It supports over 500 image formats and doesn't bother you with Adware or spyware threats. It allows you to browse, view and organize all your image files easily in different ways.
You can use its photo editor feature to process your images with multiple editing tools. These tools include resize, crop, rotate, auto levels, auto contrast, lossless rotate & crop, adjust brightness, modify colors depth, and various filters & effects. You can use this tool to create web pages, slideshows, file listings, contact sheets, a strip of images, video thumbnail gallery and more. In other features, it offers batch processing, batch rename, JPEG lossless transforms, metadata support & editing, a print module, duplicate file finder and more.
Zoner Photo Studio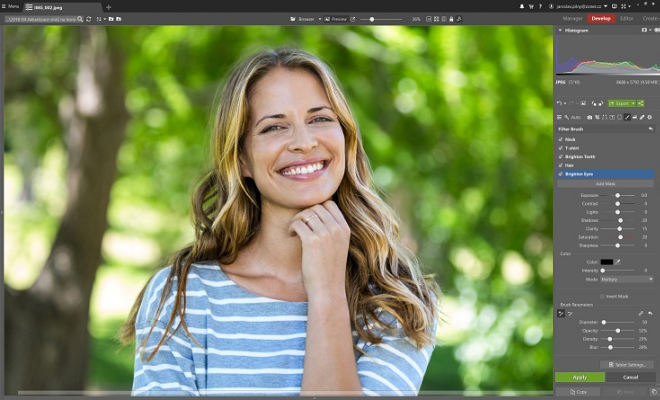 This smart tool helps you with your photo management. Using this tool, you can easily fix basic photo problems in just a single click. It allows you to do advanced edits with layers in a jiffy. It offers multiple audio & image tracks to help you mix them the way you want. Further, you can export the results in up to 4K resolution and organize the presets into your own folders.
You can even import or export them when needed. Using this tool, you can sort your images by date, location, folder or keywords in a flash. It offers easy sharing on social media platforms and allows you to print straight from the program. This smart tool comes loaded with abundant useful features to make photo management seamless job for you.
Conclusion
Using photo management software for Windows, you can easily organize all your photos property in a seamless manner. Here, we have discussed some of these best tools. You can comment in the section below if you know more such tools.