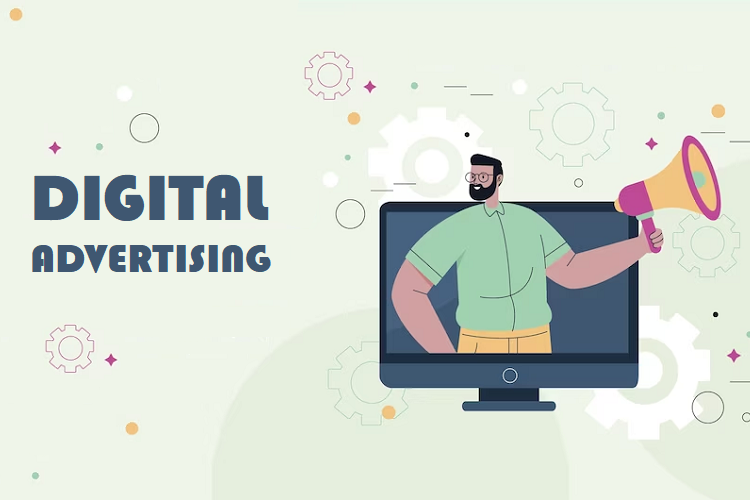 The best digital advertising platforms allow you to create highly customized campaigns that can be tailored to specific demographics or interests to maximize return on investment.
If you have created a precise and effective marketing strategy, you could grow your business and achieve new heights. A marketing strategy consists of many elements, and advertising is one of the most important. element. Although successfully conveying a promotional message is the main role of advertising, with an expert, you can do wonders with it.
You can reach and portray your message to your target audience with an appropriate advertisement. The more well-designed and created the advertising, the more significant the impact. However, more than creating an impactful or effective advertisement is required; you must choose a suitable platform to disseminate it. Many companies choose their advertising platform depending on the target audience and create advertisements based on that. This approach proved to be more successful in most cases.
In this blog, we will discuss various digital advertising platforms, what they offer, and how much their service costs. So let's get started without further delay.
Top 10 Best Advertising Platforms for Digital Marketers
There are many digital advertising platforms available. You need to choose one depending on your marketing goal and targeted audience. Also, you may choose multiple advertising platforms according to your marketing strategy. Some of the most popular digital advertising platforms are as follows,
Google Ads is an advertising platform powered by Google. It is one of the most used online platforms worldwide. People use Google for most of their daily work and entertainment. With this platform, you will gain access to many audiences. Not only that, but you can limit your advertising to different localities according to your budget and goal.
According to a report, the conversion rate of Google Ads is 4.40%, which is considered a good metric. Another report shows that 63% of people clicked on a Google ad. Most advertisers want their ads to get clicked, and visitors come to their page through the click. As the demand for this platform is more significant than any other advertising platform, its average CPC is a little costly compared to some other platforms. For search networks, CPC for Google Ads is $2 to $4, and for display networks, it is under $1.
Every penny you invest in this platform is worth it. Google ads offer a range of features that benefits your Advertising campaign. You can customize your ad campaign based on various factors, including location, search history, and device, with the help of Google ads. Also, you can easily create and launch an ad with the help of Google ads.
Another popular and effective ad platform is Amazon Ads. This advertising platform is precise and more effective than most other platforms. Most Amazon users come to the app for a specific product in their minds. And amazon shows them the best deal or quality depending on the user requirements.
If you have a business of tangible products, amazon is the best place to advertise. Amazon offers some stages to showcase your advertisements, including IMDB, IMDB TV, Amazon Music, Amazon itself, and even Alexa. You can create any ad, and Amazon will present it to your targeted audience. You can create an Amazon store on the app and upload your product to it. The CPC is way less than Google ads which are $0.35. For any B2C business model, amazon is the right platform for advertisement.
Microsoft is a less popular advertisement platform, but it is devoted to its users. AOL and Yahoo are part of the Microsoft family. The CPC of this platform is way lesser than Google ads. If you are short on budget and have a specific target audience who use Microsoft, then it is an appropriate advertising platform for your business.
The typical CPC for Microsoft Advertising is $0.84, but depending on the nature of your company and your ROI objectives, it could be much higher or lower for you. An acceptable CPC is intimately related to your budget. For instance, if your budget is depleted too quickly, you must cut your CPC.
All kinds of businesses can benefit from using LinkedIn ads. More than 810 million people utilize the site, and 65 million are in decision-making positions.
Running advertising can assist in increasing the reach and effect of your material while organic content is still at the core of any LinkedIn marketing strategy.
Linkedin offers a vast range of opportunities for your ad campaign. To generate maximum traffic and engagements, you can use sponsored content which can be single image ads, video ads, carousel ads, event ads, and document ads. Furthermore, you can use lead gen forms, sponsored messaging (message ads and conversational ads), and text and dynamic ads (text ads, spotlight ads, and follower ads).
The average CPC of LinkedIn is $5 to $6, which can vary depending on the type of ads, targeting, budget, and campaign performance. You might choose this platform for better results depending on your requirements and advertisement strategy.
More than 300 million users visit Quora monthly to post questions and receive thoughtful responses. This includes anyone looking for trustworthy information about your business, products, rivals, and sector. Advertisers can now sway consumers when they are still considering purchasing. Quora is a distinctive, highly-intent advertising platform perfectly suited to connect with people while researching a good or service.
If you want to reach a converted audience and deliver your message in a premium environment where you can get greater efficiency with your ad campaign, then Quora is the right place.
Users on Quora build accounts based on their true identities, unlike users on other user-generated Q&A websites. Quora has ensured that debate is respectful, information quality is good, and users feel comfortable sharing their knowledge; it has active moderation policies in place.
Here CPC campaigns are the most popular and can range in price from $0.02 to $2.00 per click. CPA campaigns range in price from $0.50 to $50 per action, whereas CPM campaigns cost between $2 and $20 per thousand impressions. Your ability to submit a CPC bid starts at a minimum of $0.01. Please keep in mind that most CPC bids are higher than this range; thus, ads may receive little to no delivery unless a bid is within the recommended range.
Like-minded individuals can connect around various specific interests in the diverse spectrum of extremely active communities that Reddit supports. Additionally, with 57 million daily active users, it might be a useful outreach choice for connecting your brand with some of the most ardent supporters and enthusiasts.
Reddit also offers many advertising alternatives like promoted and high-impact posts. These include image ads, carousel ads, video ads, conversation placements, text ads, Reddit takeover, front page takeover, first view, category takeover, and many more.
In the US, the typical Reddit ad cost-per-click is $3.50. Depending on the level of competition, the actual CPC for your advertising efforts could be either higher or lower.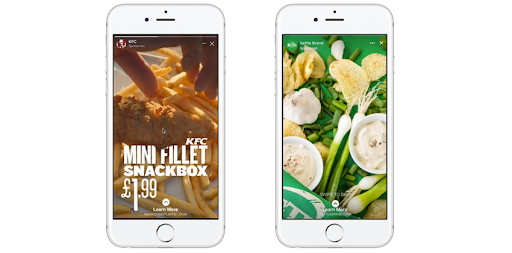 Facebook advertising is user-friendly. You don't need to be an expert to run an advertising campaign on Facebook. You can use simple self-serve tools to create and manage campaigns. Also, with the help of readable reports, you can monitor their effectiveness. Every month, more than two billion individuals use Facebook, making it easy to discover any audience you want. With the help of Facebook Ads, you can choose your objective, select your audience, and decide where to run your ad. Also, you can set your budget, and based on that, you can choose a format. With advanced features, you can also measure and manage your ad on Facebook.
According to research, you need to pay $0.94 per click or $12.07 for every 1,000 impressions. Cost per click (CPC) and cost per mille (CPM), sometimes known as cost per 1,000 impressions, are the two measures Facebook uses to charge advertisers.
Instagram boasts 2 billion active users monthly, and the typical user spends 53 minutes daily scrolling through the app. Instagram advertising can significantly increase your reach if you use them that way. Businesses can market their content through Instagram advertising, a paid service.
Organic social media techniques may, at first, be cost-efficient. Still, they rely heavily on trial and error and are only so effective when competing with constantly evolving social media algorithms.
Because of this, it's crucial to concentrate on a social media strategy that combines free and paid methods. You achieve the best of both worlds on Instagram. Through your Instagram posts, you actively interact with your followers, and by using ads, you may connect with a bigger audience that may not be familiar with your company.
Instagram ads are a fantastic method to showcase your product because they are a visual medium. Additionally, with the help of Instagram shopping features you can make it simpler than ever for Instagram users to become clients.
The typical cost per click (CPC) for Instagram ads ranges from $0.50 to $0.75. The products or services you provide determine the CPC for your brand.
The most recent Twitter statistics show that there are currently 436 million active users on the service each month. Out of these, the app is used daily by 237.8 million monetizable users. You might reach millions of individuals through your Twitter advertising efforts.
Also, several campaign targeting choices are available in the Twitter advertisements manager. This enables you to target your advertising to only the most pertinent visitors precisely. Moreover, It offered various ad options, including follower and promoted ads. You must choose either format that will help you accomplish your objectives if you want to conduct a successful marketing campaign on the network.
You may tailor your Twitter adverts to your campaign goal. Many different campaign objectives are available for you to select from, and Twitter will only charge you for actions that support your chosen objective. In other words, your investment is especially helpful in paving the way to reach your objectives. However, the average CPC for Twitter ads is $5.25.
On this video-sharing website, advertisements on YouTube are used for advertising products and services. It enables businesses to connect with a sizable and varied audience on the world's second-most widely used social media network. More than 2.6 billion users use it at least monthly. You can be confident they will reach their buyer personas because there are so many customers. You can be certain that part of your target audience will watch, even if it is negligible.
YouTube advertising has two flavours: video ads and static content (image plus text). The sort you choose will depend on your advertising campaign's objectives, budget, and preferred method of paying for YouTube promos.
Additional price options include cost-per-view (CPV) and cost-per-engagement. (CPE). CPE is paid when customers interact with an advertisement, whereas CPV means paying after individuals see an advertisement they cannot skip. The cost is determined by the type of advertising you select.
Users can view advertisements before or during videos, in search results, at the bottom of videos, and as pop-up windows. The format that is selected will also affect where advertising appears, also allowing you to give ideas to your potential customers for anything from DIY projects to pet accessories, home design, and fashion.
Over 400 million people use Pinterest monthly. Most users are men, Gen Z, and Millennials helping Pinterest grow. If you want to use this platform, you need to use its Pins. On Pinterest, many billions of pins are either movies, images, or products. Users, often known as "Pinners," have the option of pinning content they enjoy to the board using their accounts. To keep ideas accessible and structured, pinners can also categorize their boards. In their home page feed, they are exposed to fresh content that is both unsponsored and promoted.
Pinterest Ads resemble standard pins (photos, videos, or collections) posted by a business on a user's account's homepage. On both the home feed and search results, ads can target the particular population you wish to reach. There are different types of ad campaigns that you can run, including Collections Ads, Shopping Ads, Static Ads, Carousel Ads, App Install Ads, and Video Ads.
You should budget between $2 and $5 per thousand impressions (CPM) to increase brand recognition. You should expect to pay between $0.10 and $1.50 per engagement to increase online engagement. You will also pay between $0.10 and $1.50 for each engagement when you drive traffic to your website.
Summing Up
There are many more digital advertising platforms besides those described above, including Infolinks, Adroll, BuySell Ads, and Quantcast. Depending on your marketing goals, target audience, and budget, you can choose any one of them.