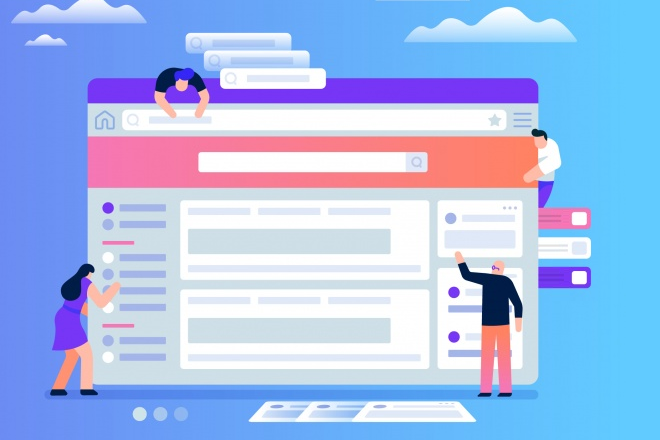 Today, not just every business but every individual wants to create their own website. They all want to offer something to the world. What are you going to offer? If you have something to offer to the world then don't keep it with you but share it with others. You can reach a large group of people through a website.
Anyways, but how can you do that? Do you think that you need to learn website designing or programming to create your website? Don't worry my friend, a good website builder can help you to do that easily. Here I am going to share the list of best website builders for 2022.
Best Website Builders for 2022
Due to the rising number of websites, many companies are providing a variety of website builders nowadays. You might get confused to choose from a number of options. To make it easier for you, here are some of the best website builders from the below list.
WordPress is an open-source platform, but it has two versions (.com and .org). Use the (.org) version because it is the open-source platform. This is the most popular and highest rated website builder because you can create different types of websites. I recommend everyone to start with WordPress because it suits all purposes.
The WordPress(dot)org version hosts more than 33% of the total websites across the world. You can create a blog, news site, e-commerce website, magazine, etc. But you have to buy a domain name and hosting account to install WordPress. Don't worry, almost every hosting provider allows one-click installation of WordPress.
Wix is one of the quick website builders among others. It offers a variety of cool features and tools which can help you build an attractive website. However, it is a cloud-based website builder but provides the full hosting feature with a number of templates.
The interesting thing about this website builder is you can easily customize the templates with its drag and drop menu. There are both free and paid versions, where the free version offers very few features.
After a lot of requests from many people, I have compared Wix, WordPress, in one of my articles.
This is one of the oldest website builders with a very user-friendly interface. The layout of this platform is very simple and clear. Anyone can create an attractive website using this website builder.
This is a little different from WordPress, you don't have to buy a separate hosting service. This includes hosting and website builder for a reasonable price. With the customization option, you can design the live page of your website. You will find many attractive templates within the website.
Want to create your own online store? Use the robust features of Shopify to build your e-commerce site. More than a million individuals rely upon this platform and most of the companies recommend this for creating e-commerce stores. More than 40 billion dollar sales have done through this platform till date.
Are you a writer, and do you want to share your ideas or thoughts on a blog? Then go for Squarespace without a second thought. The only thing is that you have to pay for using this platform as it has no free version. Anyway, you can use the free trial but you have to pay first.
The good thing is that it includes the hosting service so you don't have to pay extra money for the hosting plan. Create compelling content and share it with your audience with the customizable features of Squarespace.
Use this magical website builder which offers you to design your front-end of the website. This is the only website builder where you don't need to learn coding to design your front end. However, you need to learn about some simple concepts of web designing such as box model, style hierarchy, absolute-relative positions, and floating.
That's why it is a different tool than others. In most of the above website builders, you are provided with default templates. This is unique in its own way, you can customize your content and site by combining CMS and Designer. With all of the top 6 website builders, let me summarize.
Summing Up
I hope the article has provided useful information on website builders for 2022. Now you can use them for building your new project. No matter whatever you want to do, you can create a website and offer it to the world.
If you are an artist, you can build an attractive website and showcase your talent. If you are a writer, you can create a blog and share your thoughts, ideas, insights, etc. If you want to sell products then you can create an online store. Do whatever you want to do, but take action today, and please don't forget to share your thoughts on this.