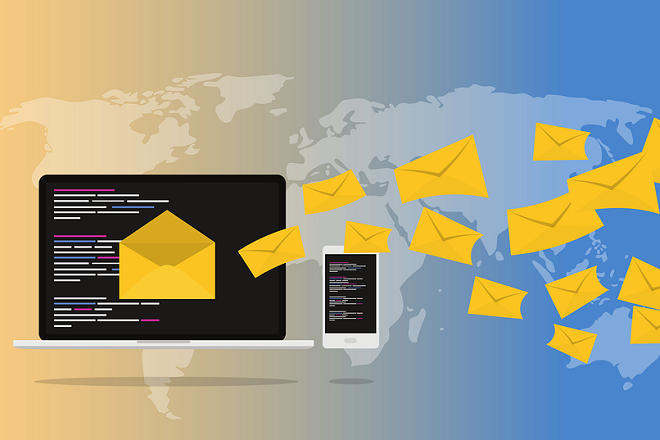 If you're like me, you've signed up for a bunch of email subscriptions over the span of months. Eventually, most of them blend together, with pitch after formulaic pitch, until eventually I take a deep breath, 2 shots of tequila, lock my window (so I don't throw my laptop out), then go on a hoarder-style decluttering spree, unsubscribing from all of them. I probably go through this ritual on a yearly basis. And like me, you too probably keep one or two newsletters that you just can't get rid of. They are probably the most entertaining, fun, informative or the most interesting. You know, that spot in your inbox that you look forward to reading whenever you see them sending something new.
As a business owner who takes advantage of email marketing, you should strive to be those guys. In fact, it should be your primary mission.
Below are 7 steps that will show you how the best of the best is able to make their subscribers keep reading their material.
1
Establish your email's goal
Before you start any writing, make sure your email newsletter's goals are well established and that your each goal matches your content marketing strategy. If you already have that set, feel free to skip this step and continue.
If you don't have a goal, set goals such as getting leads, increasing email contacts, and driving readers to your website, and then make various decisions based on them.
Please note that your goals shouldn't be fundamental, such as increasing the open rate or click-through rate but should be linked to your marketing and overall corporate goals. Opening rate and click-through rate are indicators of e-mail magazine performance, but they should not simply be the e-mail magazine target.
Once you've set your goals, look for content that fits them. After setting your goals, decide whether you want to search for content either actively or passively, depending on how long you want to create the newsletter or how often you want to deliver it. Active means searching for targeted content to achieve a set goal, while passive means choosing the right content from browsing and found by chance.
When I was editing e-mail newsletters, I spent a lot of time actively looking for content, but if I found it passively, I was able to save a lot of time. Since the e-mail magazine was delivered once a month, it was possible to save a lot of time by collecting good-looking content in bookmarks for a month. Other than that, I spent hours on my blog looking for content while clicking the back button.
People are searching for content, but if you search for corporate blogs, SNS accounts, lead generation content, in-house e-mail newsletters, in-house training materials, etc., I think it's easy to find the right content.
Before thinking about the body of the email, you need to decide on the appearance of the e-mail magazine. By doing so, you can see how much space is available to introduce the content, so you don't have to frustrate yourself later by adjusting the length of the body to fit the space.
There is no need to create a fancy design template. Very few people want to be master that part. Most simply want to use it to grow, automate it, and move on with their life. Good for you is that we cover all of that in designmodo free email templates.
If you are not familiar with email design, you can save yourself a lot of time by looking for and using ready-made templates. You can choose from many pre-made templates in the email tool.
Next, add text and images to the created template. This is the most important part of the e-mail magazine, so take your time and work carefully. To increase the click-through rate, concise and attractive copies are often made, but it seems that some email newsletters do not. If you need advice on how to create a text, see this blog post, " How to create an email magazine that you can read ." Don't forget to add any images that are appropriate for your copy.
Once you have created the text, be sure to check it thoroughly. If possible, send it to a colleague for viewing. Again, if you find a typo such as a typographical error after distributing a mail magazine, you cannot correct it (like website content).
5
Use personalization tokens and smart content
The most memorable e-mail magazine I have ever received was an email as if it had been sent to me personally. I felt that my friend took time for me and collected and sent only the content I was interested in. Every time the e-mail magazine is delivered, I open it, click it, and share it (almost every time).
In order to create an e-mail magazine that feels like that, I think the following three requirements are necessary.
Segment your email and choose content that will be of interest to each group.
Use personalization tokens. This can be easily implemented using a marketing software that supports personalization. You can expect a significant increase in conversion rates, but be aware that if you use too much, the recipient may feel creepy.
Use smart content. This is a feature that displays different content depending on the audience segment. Smart CTA is one of them. For example, CTA for contacting sales representatives is displayed for leads, and CTA that can obtain coupons for events is displayed for customers. can.
6
Enter subject and sender name
Although there may be differences depending on the audience, according to one survey, opening and click-through rates improved when using the sender's actual personal name instead of the company name. It is a good idea for your company to conduct an A / B test to find out which is better. However, if you use a personal name, be careful not to be confused by the recipient who doesn't know what the email is.
In the case of the subject, there are several detailed techniques, such as succinctly showing the value of opening an email, but there is no advice that applies to all emails. For example, an unusual subject such as "Domo!" It can be very effective. We recommend that you listen to the subject matter best practices (methods with proven success), conduct A / B tests on your own, and examine your audience preferences.
7
Prepare alternative text and text mail
If you have come to this point, I think that mail is almost ready to send. However, there are still two important tasks that must be forgotten (I often forget …). Alternative text and text mail.
Alt text is the text that appears in an image when the image is not loaded. Some email providers may not display images properly, so you need to use alt text to tell the recipient what the image is. In particular, if you are using images in your CTA, be aware that without alt text, the conversion rate will definitely decrease.
Some e-mail clients do not display HTML correctly, so text mail must also be prepared. For text emails, focus on things like being easy to click on links and easy to understand without using images.