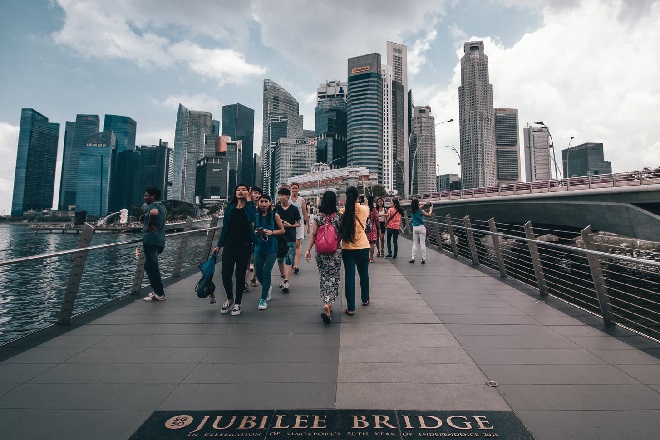 If you have been thinking about going abroad and according to a degree that can have a practical impact on your job and career, then choosing diploma courses offered in Singapore is a great way to advance in your current professional journey.
This will give you the opportunity to create a career head that you are most comfortable with and the responsibilities which are in line with your passions and interests.
Singapore is known for offering the finest form of education and is a hub for globally renowned universities and colleges.
This well-developed Asian country is one of the best places to pursue postgraduate diploma courses, as it comes along with a diverse array of benefits from allowing you to specialize in a particular subject of interest to help you develop key skills that are sought after by employers internationally.
Here we have listed some popular job prospects after completing diploma course in Singapore that you can opt for for better career opportunities.
Human resources management
Diploma courses in human resources taught in Singapore are curated to help you absorb leadership and management qualities that are needed to run a company or even just be part of the decision-making team.
This will allow you to work in any type of industry under the sky because every business sector is integrated with the human resources division.
Hospitality and tourism
Hospitality and tourism provide you with some of the best job profiles that you can apply for after completing the diploma course in Singapore.
By the time you have completed your postgraduate diploma course, you will become proficient at fulfilling all the requirements associated with the service industry, and enjoy travelling as part of your job responsibility!
Project management
Academic institutes in Singapore offering diploma courses in management can allow you to gain the ability to handle new projects, in any desired industrial sector of your choice.
Finance
Completing an online Diploma course from Singapore can help you take your career to newer heights, by making you eligible to apply for jobs in top financial companies that automatically comes along with soring pay structures.
You can take up jobs as an economist, stockbroker or financial analyst and work your way up the corporate ladder or even establish your business firm someday!
Business management
Business management officials are sought out by recruiters in almost every company, who possess the skills to help the company achieve new goals and obtain a competitive edge over other brands in the market.
Studying the diploma course in Singapore is not only a highly flexible option in terms of the learning pace but also allows you to save up a tone of money on full-time degrees.
Is there a variety of courses available on our website, we suggest that you take quality time out of your schedule to learn about the poor structure and apply for the program that you think will best help you advance in your career.
To know more about the tuition fees, duration, of course, available certificate and payment structure reach out to us today!