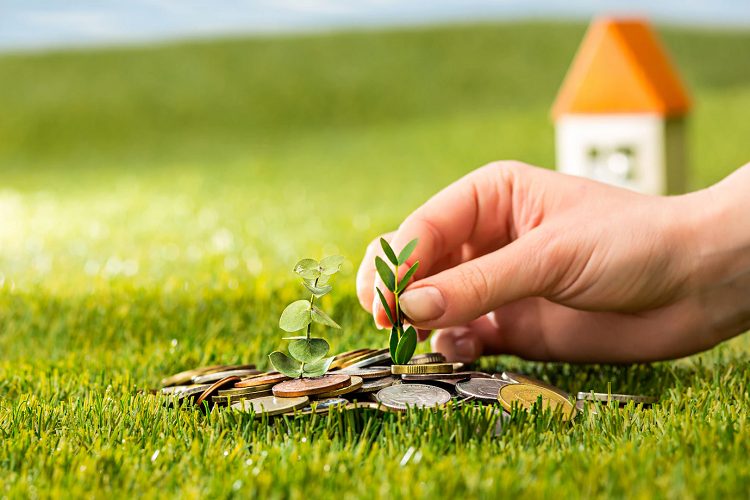 The process of buying any property can be difficult the first time. It involves a lot of steps and requirements which need to be fulfilled. Moreover, always figure out if owning a property fits your long-term goals or not. Buying a house or a plot successfully is an experience of getting major to minor details from start to end.  Like any big project, buying a property also demands extensive knowledge about the current market rates of various properties to get the best out of your investment.
In this article, you will read different categories in which you can invest in real estate till you close your deal.
Make a decision and start saving
Suppose you want to start investing in real estate and have decided to do it by purchasing a house while saving for a house, consider saving main costs which are:
Down Payment
This payment depends upon the mortgage which you choose. Sometimes, the down payment is very low but still, it becomes difficult for a person to save money. It is essential to have enough down payment for the property so that a person will be saved in the future from financial strain.
Closing costs
It is the expense above the property's price which is experienced to complete the process as it is for finalizing the mortgage amount and they usually vary from 2% to 5% of the total amount of purchasing.
Without cash, you can't purchase any property even if it is small. It seems like just buying a property but with that property comes along many other things as well. For instance, if you are buying a house, you have to keep your hands on cash which will be used in renovation, mortgage, and other processes of documentation and registering. So, having a handsome additional amount will not harm you.
Be Patient
Patience is the key to survival but who knew that it will also come in handy while investing in real estate.  You might be interested to toss cash at any possible investment chance as a way for securing your opportunity. In any case, the land is massive financial security.
Similarly, the most effective money management tip for real estate investment is to start with making preparations for the venture. Make a list of all available options of properties that should meet and stay with your demands. Just leap at an opportunity that meets your measures in general and avoid rushing to every other investment chance.
Find a trustworthy realtor
In case you are deciding to work with a real estate marketing professional, find the best before you start. A few real estate agents have experience working with investors and some don't. Realizing their client is searching for land worth investing in, and insightful real estate professional can assist with examining the property for expected dangers and profits. Circle promoting.
Interested investors have to go through however many systems administrating ups and downs of real estate. To understand the working cycle of real estate one has to get associated with a trustworthy realtor of Real Estate Company.  This might sound awkward to you, yet anyone with any interest at all in breaking into the business should make a few contacts. By collaborating with realtors, you can hear explicit stories on the most proficient methods of investing and gaining profits. Attending events might in fact open you to new market trends.
These events are not just getting to know about rates and the latest news yet they are likewise platforms where you can begin making contacts. Having the right group to rely on, will be critical once you begin closing your deals.
One last thing is to remember that always take full information by conversing with different investors but do your homework wisely. Since there is always a chance that one thing might not work for others but it will work for you.  So, by researching well, it will give you an insight into the real estate world.
Invest in rental properties
Now if you really want to start investing in real estate then the initial step you should take is investing in rental property. Investing your money in rental properties can be an incredible method for getting a decent monthly income.
On the other hand, if you purchase a rental property in the right place, you could try and have the option to cover your home tax and maintenance with your rental payments. Additionally, as the market rates change all the time and so do you increase your monthly rent which can surprisingly give you an extra benefit.
While investing in rental property, you could likewise consider something many refer to as house hacking. This implies that you will utilize one of the rooms in a house and rent different rooms out. On the other hand, you could purchase a multi-unit property and occupy one of the units. This can assist you with fitting the bill for a property, and you can procure rental payment from the property.
Invest in flipping property
You put resources into an undervalued home needing a renovation, remodel it as reasonably as you could and afterward sell it for profit. This process is called house flipping, the procedure is somewhat harder than it looks here.
There is a greater component of risk; a proper calculation is required behind flipping because one must know the cost that requires in repairing the house.
The best thing to do is to find an accomplished person for these tasks who can contribute to this work and assess all costs.
Renovate and repair
With this methodology, you purchase a property that you think will suit you in terms of finances and repair it perfectly. When work is completed sell this property at a higher profit that surpasses all your expenditure on renovation and still gives you a good amount of profit.  Sell on profit
This kind of flipping works in an unexpected way in commercial property. Rather than purchasing a property and setting it up, you purchase in a rising commercial sector, hold it for a couple of months, and afterward sell it at a benefit.
In any case, flipping can be a rewarding method for putting resources into the property while keeping in mind that it's done the correct way.
Get in touch with Real Estate Investing Group
A Real Estate Investment Group (REIG) is a business that focuses on investing in different properties. It pools together investors and lets them invest in multi-unit residential and commercial properties. There are a few variants of investing with a company. In this kind of investment, the biggest benefit is that the investor will get his rent through the company until his property is ready for use.
The quality of the property is subjective to the company that is offering it. But the con of this method is that the company will charge more or even sometimes three times more than the market rate which would disturb your budget.
Why Real Estate?
Real estate offers a greater profit along with greater loss. The important thing is to invest at the right time and in the right inventory. Now, the real estate market has grown and is providing many financial securities to investors.
Diversity and Security
One more advantage of invest in real estate is diversity. The land has a low and, at times, negative, relation with another significant resource— such as, when stocks are going down, the land is frequently up. The more straightforward the investment is, the better the profit will be.
Conclusion
Invest in real estate can be a sound opportunity, and one that can possibly turn out consistent revenue and create financial wellbeing. All things considered, one downside of putting resources into land is converting the revenue into resources and vice versa.  But this difficulty can be overcome by time and experience by taking help and learning from other investors.
This investment is nothing like a stock or bond exchange, which can be completed in a flash, a property exchange requires a long time to close and even months. Indeed, even with the assistance of an intermediary, basically finding the right counterparty can be half a month of work. Obviously, REITs offer better liquidity and market evaluation. However, if you are will start your search through circle marketing then your issue can be resolved because they will provide you with the best inventory and rates. Last but not least is to keep your expectations real and practical make your move carefully to get your work done and research prior to settling on any choices.