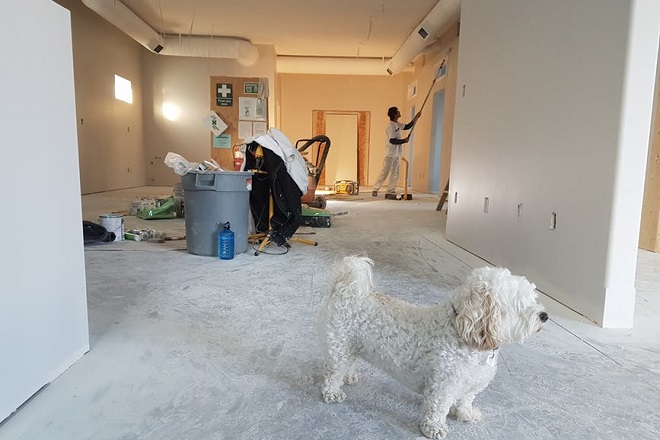 When renovating your home, it is important to ensure that you have a budget and a plan of action in place so that you don't overspend. With a large number of home appliances costing a small fortune, an emergency online loan may seem like your online option. However, with these top tips, you can easily renovate your home on a budget without the need for an emergency loan.
U

pcycling

One of the ways that you can renovate your home on a budget is through upcycling. By gaining items that are free or from car boot sales you can find some hidden gems that can be upcycled to make a perfect centrepiece for your home. With expensive items such as sofas and tables sometimes making their way to your local car boot sale, you could end up saving yourself a substantial amount of money in the long term.

Upcycling can also be done with common items such as plant pots and shelves as they can be cleaned and used for another purpose. This, therefore reduces the need to buy new items for your home and you can spend money wisely on the other aspects of your renovation.
B

e Aware Of VAT

When buying an item that you love, it is important to be aware of the VAT. This is because it can expand your budget to the breaking point if you are not careful. It is important to look at the price of every item that you are looking to buy and ensure that VAT is included. If it isn't then you should see if this will fit into your budget. With the standard rate of VAT currently sitting at 20%, it is vital that this is considered in your budget as you could end up running low on money before the end of your renovation.
S

ave Money Where You Count

If you can find a way to save money where you can, this could be beneficial to your overall results. If you have friends and family that are in a particular trade, this could be beneficial for you. This will help you to save money on particular aspects such as plastering and painting which could take up large portions of your budget.

By acquiring the helpful hands of your friends and family, you can get a high-quality finish on major fixings at a fraction of the cost. If there are any major renovations or repairs that need to be fixed, it is important to get this completed first, this is so that this does not cause further damage to the new elements that you have added into your home.
N

atural Light Is Your Best Friend

Another way that you can save money when renovating is by adding natural light where you can. By having windows placed in large rooms and a skylight along long halls, the natural light will help to reduce your energy bill in the long term.

It is vital that you get these fitted properly to ensure that they are watertight as any excess water could cause damage to new paint or plaster. If you allow this natural light within your home, you will use less electricity in the long term and even save heating in the summer months due to the warmth of the sun on the glass.
C

onsider Investments

Although it can seem strange spending the money on more expensive items, it is important to see them as an investment for your home. If you are spending a large amount of money on vital equipment such as boilers or windows, you are ensuring that you are getting a high-quality product that will last much longer than something cheaper. By spending the money, you will get items that are built to last and will need minimum repairs making this the best option for you.

Whether you are looking to completely re-do your home this winter or you are looking to add a lick of paint to one specific room, there are a number of ways that you can do this without breaking the bank. Which option will you choose?