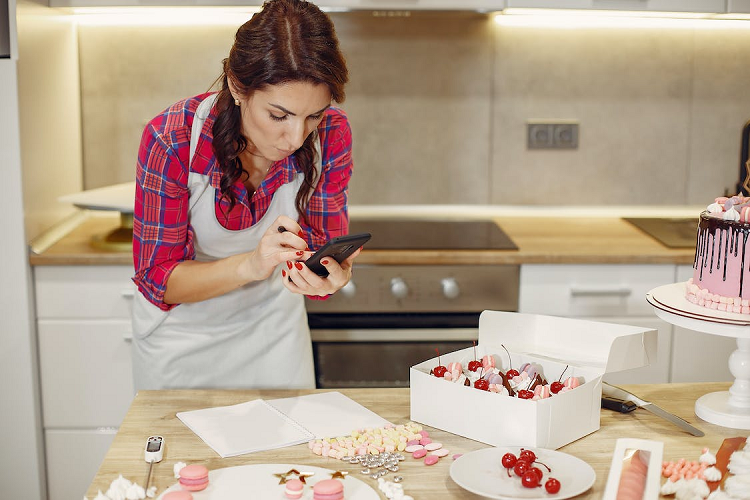 If you're in the food business, then you know that one of the most important aspects of your business is the packaging. After all, food packaging is what protects your product and keeps it fresh. But with so many different types of food packaging out there, how do you know which one is right for your business?
In this guide, we'll take a look at some of the most popular types of food packaging and their benefits. We'll also give you some tips on how to choose the best type of packaging for your products. By the time you're finished reading, you'll know everything you need to make an informed decision about your food packaging.
Consider the type of food you will be packaging
It should go without saying that the type of packaging you choose for your business will be highly dependent on the type of food you're selling.
As such, you need to first determine what type of food your business will be producing, then match it up with the appropriate packaging solution.
Dry goods
There are many different types of food packaging, and the best type for your business will depend on the products you sell and your packaging goals. Dry goods, such as cereals, grains, and pasta, can be packaged in a variety of ways, including bags, boxes, containers, and kraft paper bowls. Each type of packaging has its own advantages and disadvantages, so it's important to choose the right one for your products.
Paper bags are the most common type of packaging for dry goods, and they offer a number of advantages. They're lightweight and easy to store, which keeps your costs down.
Paper bags also allow customers to see your product, especially those bags with windows, which is important for marketing. However, bags can be difficult to seal properly, and they easily get wet and break when carrying heavy items.
Wet goods
Wet goods require packaging that is moisture-resistant and able to keep the contents fresh. Some options for wet goods packaging include vacuum-sealed bags, foil-lined bags, and jars.
Vacuum-sealed bags are great for keeping food fresh and preventing moisture damage, but they can be more expensive than other options. Foil-lined bags are less expensive and offer some moisture protection, but they are not as effective at keeping food fresh as vacuum-sealed bags.
Jar lids offer an attractive, low-cost alternative to vacuum-sealed bags. They are also easy to use and maintain, and they keep the contents fresh longer than other options.
Frozen goods
When it comes to frozen goods, there are a few things to keep in mind when it comes to packaging.
First, you want to make sure that the packaging can withstand cold temperatures.
Second, you want to make sure that the packaging will keep the food fresh and free from freezer burn.
Lastly, you want to make sure that the packaging is easy to open and close so that your customers can easily access the food.
There are a few different types of packaging that can be used for frozen goods. One option is to use vacuum-sealed bags. These bags will keep the food fresh and free from freezer burn. Another option is to use foil wrappers. These wrappers will help to keep the food fresh and free from freezer burn.
Consider the amount of food you will be packaging
Small quantities
If you're only packaging small quantities, you may be able to get away with using less durable (and less expensive) packaging. Small quantities of food can be packaged in a variety of ways, from simple to complex.
Some common types of small-quantity packaging are paper bags and cardboard boxes, which offer a variety of benefits, such as air-tightness and easy handling, to make it easier for consumers to store their food. Others include jars and boxes, which come in a variety of shapes and sizes, for storage or preparation of small quantities of food.
Large quantities
If you're packaging large quantities, you'll need to make sure your packaging can stand up to the task. Depending on the type of food and the intended use, the packaging for large quantities of food can vary greatly. Some common types of packaging include boxes, sacks, drums, and cans.
Consider the packaging material you will need
When it comes to food storage, the best type of packaging for your business is one that will protect items from spoilage and also be easy to clean. There are a variety of different types of packaging materials that can be used for this purpose, but it is important to consider the factors involved when choosing one.
One important factor to consider is durability. When an item such as food or liquid is stored in delicate or glass-like containers, it is important that the packaging be able to stand up to repeated use and handling. Furthermore, many businesses prefer reusable or recycled packaging over traditional plastic containers to reduce their environmental impact.
Another consideration when choosing a packaging material is cost. Not all materials are affordable every time they are needed, so it is important to find a package that fits your budget while still maintaining high quality.
What are the common packaging materials we use today?
Paper and paperboard
When you think about the packaging you're likely picturing the boxes and bags which arrive at your door. Paper, paperboard, or cardboard container are typically utilized to store items in retail stores and are also used to ship items.
Corrugated cardboard, like is a fantastic material to ensure structural stability when storing, shipping, or even marketing items. It is easy to print on materials that are made of paper, it is also simple to incorporate branding directly into the packaging you are using. In addition, paper and cardboard are easily recyclable, completely renewable, and frequently reusable for those environmentally-conscious companies and consumers.
They're affordable flexible and light but they're not as robust as other packaging materials. But, they're easily stored and stacked and also collapsed for recycling.
Plastic
Plastic is possibly the most utilized packaging material. It comes in a range of varieties of packing materials ranging from packing peanuts to large containers for clamshells, and everything in between.
Since plastic is extremely elastic and can adhere to different properties, it's usually the preferred material for packaging. is the most preferred. Plastic is light as well as flexible and long-lasting. It is food safe, transparent, or opaque, and also impervious to heat and chemical vapors.
The major drawback of plastic material is the fact that it is hard to recycle. According to National Geographic, only 9 percent of plastics can be recycled.
Glass
According to Packaging Outlook, 90% of the people surveyed in 2017 desired their liquids packaged in glass. This includes wine, beer, and many more. In addition, certain medical equipment is shipped in the glass.
Glass has been in use for many years particularly in the making of food items and drinks since it's an inert and non-toxic substance that does not leach substances from food and drinks. Glass retains the taste and freshness of the ingredients for longer. Glass can also be made to look stunning and pleasing to the eye, and it can be recycled 100 percent up to 100 percent.
Glass's main drawback is that it requires an enormous amount of energy and heat to support the production process, making its carbon footprint huge and its price of production extremely expensive. Furthermore, transporting glass containers can be a challenge because glass containers are prone to breaking in transit.
Steel
Although most people do not encounter steel packaging in their everyday routine, it's often used to transport massive quantities of industrial items. This includes steel drums as well as other containers for shipping that are large. They are frequently used again.
Steel containers are extremely durable as they're made to withstand extreme handling extreme weather conditions and huge weights. They're also one of the most recycled materials across the globe. 70 percent of the steel that is used in shipping can be reused.
Aluminum
Aluminum packaging can be used for a variety of purposes and includes aluminum foil cans, aerosols, and cans products. It is highly resistant to corrosion and offers excellent protection from UV rays and light, as well as oxygen and oils. It is frequently used for packaging food items or pharmaceuticals due to its hygiene-friendly and non-toxic characteristics, and its capacity to extend the shelf-life of products.
Aluminum is extremely light and durable and can be used in conjunction with laminates to make thin barriers for drinks and food items. This means less substances are required for this kind of packaging, which conserves energy and also resources. About 65% of the aluminum used in packaging is recycled.
The bottom line is that every food product requires packaging in order to be sold. It is, however, equally important to select the appropriate food packaging. After all, your product's packaging not only contains and protects it, but it also helps to build brand visibility.