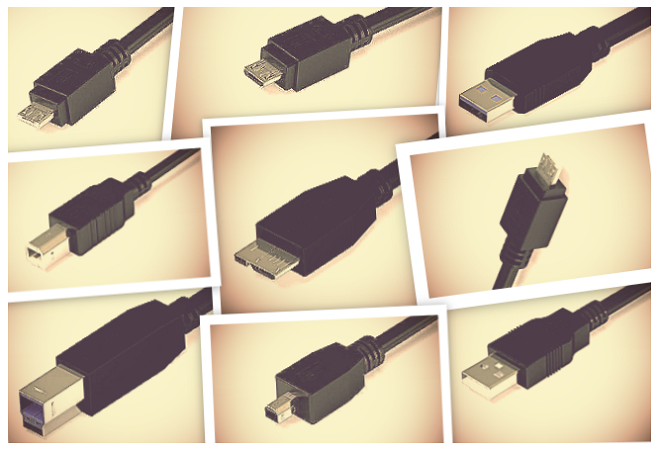 Whether you are an avid gamer or just an average device user, you will have come across a USB cable. It is the primary cable which is used to perform multi-functions. They have been in development since the 1990s.
A USB (Universal Serial Bus) has been improved with cables that can support fast charging and more data transfer. There have been different innovations.
In the start, there were cables with bulky ports. The companies have developed a separate port for each function. However, with each passing year, the wires are becoming more and more compact. Nowadays, there are cables which can perform multiple tasks with increasing efficiency.
The different types of USB cables that are in use:
USB-A:
A USB-A connector first came out in the market in 1996. They are flat and rectangular. It is the most common USB connector and generally used in almost every device. They are in use in any computer with a type-A port. It includes laptops, tablets, desktops, smart tv, PlayStation, X-box, and mobiles.
We can also find them on devices like keyboards, mice, and touchpads. The primary function is to transfer data.
A USB 1.1 type-A connector has 2 to 4-pins, whereas USB 2.0 type has 4-pins. The new USB 3.0 has considerably more pins, being 9 in number. The extra pins enable them to transfer data faster.
USB-B:
A USB-B cable has a connector with a square shape. Therefore, they are not as common a sight as type-A. Type-B ports mostly originate in non-host devices. Usually, they are used to connect to a computer. The items may include a digital camera, printer, external drive, and audio interface. They are available found at the end of most cables.
A USB-B connection is usually between a host and a device. There is a connector attached at one end while an upstream port at the other end.
A 4-pin type-B connector is in use for USB 1.1 and USB 2.0. The power output of a USB 2.0 is 480 Mbps, while for USB 1.1 it is 12 Mbps. The more modern version USB 3.0 have 9-pin. It results in faster data transfer.
Moreover, the pins in USB 3.0 are compatible with a 4-pin USB 1.1 and USB 2.0 connectors. The connectors in both USB 2.0 and USB 1.1 are the same, meaning one plug can fit into another's port.
USB 3.0 Type-B connectors have a slightly different shape, which means they cannot fit in the previous port designs. Nonetheless, this will rectify in the latest version, where a USB 1.1 and 2.0 can fit into a USB 3.0 receptacles. However, a USB 3.0 connector cannot fit into a previous port because it has extra pins, which will become useless.
USB-C:
The latest product to come into the market is a USB-C cable. It has the first connector of its kind. Reversible design allows the users to use it in any orientation. It makes it incredibly user-friendly. It can connect with a smartphone, laptop, digital camera, and external device. On top of that, it can be put to use for different operating systems like iOS, Android, Windows, Google, and more. Now that is a real game changer.         
If you look at the performance of a USB-C cable, it is a staggering 5 Gbps (gigabits per second). It is ten times faster than its predecessors, which means that you can run Ultra HD 4K resolution on it.
It can also be in use for the fast-charging purpose. This service can be put to use for computers, mobiles, monitors, and even printers.
It is quickly becoming prevalent among users due to its:
Speed (More than ten times the existing USBs)

Its ease of use (because of its reversible design)

Universality (which frees you from the hassle of carrying a hand full of cables)
One of the most significant advantages of USB-C cable is that its ports are smaller in size. It has enabled tech companies to come up with a more compact design. It has allowed them to create more room for better processors and batteries.
Micro-USB
Nowadays, a Micro-USB is the customary connector for cellular devices and tablets. The specialty of a Micro-USB is that it permits the user to directly connect to another device, be it a mobile, tablet, or a USB drive.
At the same time, it allows you to charge your device. Just take a Micro-USB cable and plug it in the port of a mobile phone. You can take the other end and connect it to the computer or a charger. The charging process will initiate. The amount of effective transfer will depend on the quality of the cable. The small size of the USB slot allows the phone developers to narrow down the width of the gadget.
Mini-USB:
A Mini-USB connector was in use not long ago. They usually had 5-pin. It is present in many digital cameras like Kodak and Toshiba. It was a standard size B-type shape. However, it was much more compact. This type of USB cable has been out of commission for a while, but you will still find on some old gadget.
Conclusion
If you have several gadgets, you will need to own a different assortment of cables. Usually, an older device will require a different cable. However, all modern appliances contain slots that can be supplied power through standard USB cables. It is just a matter of discovering the right product.
To know more about the different vendors, the respectable thing to do is go around and to inquire about them. Look up Scondar for clues as to what to do next.