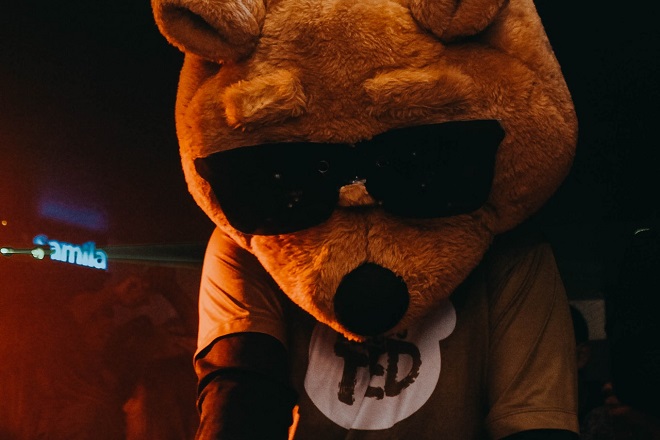 If you have never created a custom mascot for your brand before, you're most likely not familiar with the process and design aspects you should keep in mind. Your final mascot costume design is made up of a range of different aspects and components that eventually come together. It's incredibly useful to prepare for the design of your mascot by understanding its key components.
A customised character costume needs to not only represent your brand values, but also needs to be comfortable for the wearer when using it. These are 6 things to consider when creating your brand's first ever mascot costume.
What's Your Mascot's Story?
A backstory for your mascot allows your audience to fully engage with your brand by explaining exactly who you are. A story will make your mascot more personable and help bring your brand to life, by reflecting your organisation's values and the goals that you may have.
It's important to think about how you want your mascot to represent your brand. Be sure to consider your company's colour scheme and whether or not you want your mascot's clothing to resemble it, as well as if you want your mascot to have a friendly and approachable persona, or a fierce and competitive one.
Your mascot's story depends on the type of business you have and the way you want to portray your brand to your audience.
When Will Your Mascot Be Used?
Depending on what you require your mascot to do, the materials and design of your final costume could differ. If your mascot is to be used for simple meet and greets, a bulky costume is more effective so that audience members don't feel the person inside the costume.
On the other hand, for mascots that will be required to do serious physical activity like dancing or flips, it's recommended for the performer to have a lighter and more flexible costume.
Have More Than One Design
The final mascot design may not happen overnight. Don't be afraid to inject any fun ideas that you may have into your mascot design. Be sure to create at least two contrasting mascot design concepts, so that you can further narrow down what you might like and make the right decision for your brand.
Ensure Your Mascot is Unique
Your mascot costume needs to stand out from the crowd, so that it can be clearly identifiable as belonging to your brand. If your mascot looks like someone else already on the market, it's likely that people will end up mistaking it for that of another company. Be sure to take the time to create a unique mascot design that is unmistakably your own.
Does Your Mascot Costume Need Props?
Mascot costumes are great at what they do, due to being highly customisable. It's important to think about every aspect of the mascot costume, in order to successfully portray exactly what you want to your audience.
Props and special features are effective additions to your mascot costume that could help your brand to stand out from the crowd. Choosing the right prop, could give your brand the edge over a competitor, by adding a special touch to distinguish your company from others.
Do You Need Ventilation?
It's vital to consider how much ventilation your mascot costume requires. Depending on where your company is based and the climate of your area, as well as how much movement your performer is expected to do, mascot costumes can easily become hot even in cold temperatures.
There are plenty of innovative ventilation methods available, from costume vents, to lightweight fabrics and fans. Be sure to design your mascot costume so that your performer is well ventilated and comfortable enough to undertake the most strenuous of routines.
There are plenty of things to consider when it comes to designing the perfect mascot costume for your brand or company. It's important to ensure you're ready and know what you want to achieve, while incorporating specific functions that you may need your mascot costume to have.