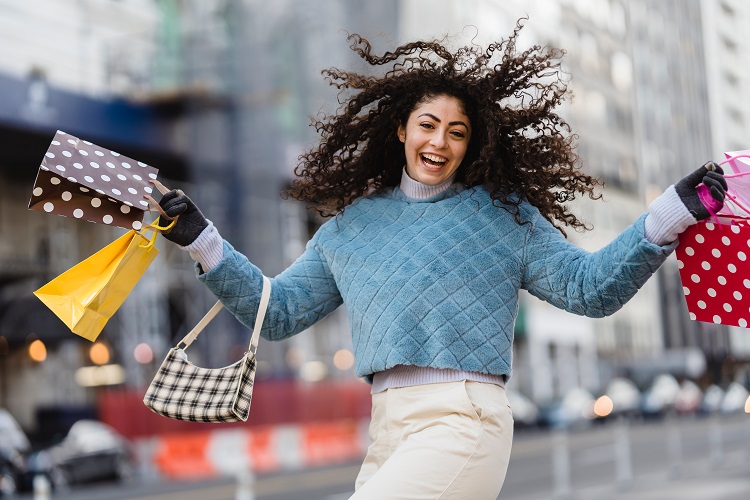 Even though online shopping is becoming more popular, there's nothing like wandering around an open-air market or indoor shopping mall where you can see, feel, and sometimes even taste the goods you're thinking about buying. So if you want to spend your vacation shopping, check out our list of the top nine best shopping cities in the world to learn about the most popular destinations to find that special something.
List of Best Shopping Cities in the World
There are many people who like to shop and travel all over the world to buy their warm-hearted things. Here is a list of the best shopping cities in the world that are perfect for a shopping spree.
New York is the world's best all-around shopping destination. In NYC, you'll find every major fashion and retail outlet and thousands of boutique, vintage, and hard-to-find shops that don't exist anywhere else. Time Warner Centre, boutiques in SoHo, high-end brands on Fifth Avenue, pop-up shops in Bryant Park and Union Square, and flea markets in Brooklyn are all available. You simply need to board a personal jet and fly there to begin shopping!
This is Europe's busiest boulevard, stretching from Picadilly to Oxford Street. It has the most expensive shops on the continent, but even if you can't afford them, you can dream while window shopping. Sloane Street, about a mile away, is equally abundant.
As one of the world's premier fashion capitals, it should be no surprise that locals and visitors enjoy shopping here. Try the Galleria Vittorio Emanuele, which is regarded as one of the first shopping malls in Italy.
Barcelona is yet another fantastic shopping destination. In Barcelona, there is a mall on the pier at the end of Las Ramblas that sells clothing for almost every budget. Shopaholics can find a cobbler or a chic boutique by walking down Las Ramblas and its side streets. People who enjoy shopping will find many standard retail outlets scattered throughout Barcelona.
Tokyo has 1,970 shopping locations, so shoppers are genuinely spoiled for choice. Every district offers an exciting array of shops and eateries, from the bustling boutiques and cafes of Lumine in Shinjuku to the vibrant fashion malls and toy shops of Harajuku, so you can refuel between shopping sprees.
If you're a confirmed fashionista, Paris' inclusion on the list will come as no surprise. Paris is well-known for its opulent fashion. This city is home to some of the world's most famous luxury brands, including Dior, Yves Saint Laurent, Louis Vuitton, and Chanel. Paris not only ranks first in terms of shopping quality but also quantity. The city has 1,116 shopping establishments and 102 high-end designer stores.
Before you enter this vast alternate universe teeming with exotic traders since the 5th century, you'd better have a plan for getting around. This exciting labyrinth is a fantastic shopping destination, with 69 entrances, 61 streets, and an unknown number of shops. The goods are loosely organized into streets. Spices are in one network, carpets in another, and brassware in yet another. Leather, gold jewelry, and fashion all have their own neighborhoods. Shopkeepers and touts are often up for a chat as you pass by, and they usually have a twinkle in their eye. Haggling is expected, enjoyed, and generally more successful if you start negotiations in the morning when employees are eager to meet daily sales quotas.
Myeongdong is arguably the city's most famous shopping district, where you can find Korean skincare and makeup products, luxury fashion brands, and tasty food. Street fashion fans should save money for visits to Namdaemun Market and Goto Mall. Meanwhile, those interested in cultural products and souvenirs should visit Insadong and Samcheongdong for local crafts and pastries.
San Francisco has an excellent mix of large shopping malls and independent designers. Westfield is a multi-level shopping mall that features designers from all over the world. You can also walk around the famous Fillmore to discover San Francisco's best independent shops. These stores are brimming with the latest in trendy clothing.
Conclusion
You enjoy shopping, which is the main reason you are at this point of the article, and you understand that a shopping vacation is about more than just finding good deals – though that is also important. No, shopping is an art form in and of itself, with discerning taste distinguishing serious connoisseurs from window shoppers. If this is true, you are the paintbrush, and the above best shopping cities are your canvas. So, what are you waiting for? Go, paint a masterpiece!