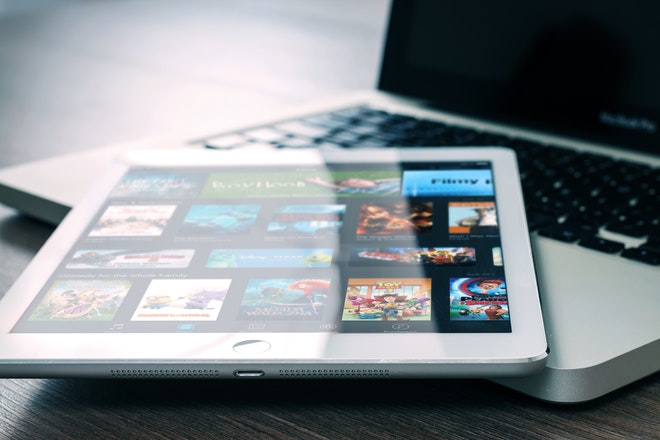 Different media players specialize in various types of tasks. Some offer multi-format support, some offer increased audio levels, and some can even change the videos from one format to another. With the movie and content industry moving forward at a rapid pace, it is essential to have a best media player to use all the features you need.
So before we dive right into which media player is a must to possess for your pc or mobile phone, let's take some time to ascertain what a media player is and what it alleges to do. Media player software most definitely is a sort of application software for enjoying multimedia computer files like audio and video files.
Additionally, they typically have progress bars (or "playback bars") to locate the present position within the media file's duration.
Top 12 Media Players For Your Device
While audio player software seems to look a lot different than the video software player but they do the same thing, play your file. What kind of software you end up using depends on many factors, including the file you want to browse, which gadget you're using, and whether it is Android or iOS.
More often than not, it plays a significant role. So let's go directly to the best media players which you can't afford not to have.
Video Player All Format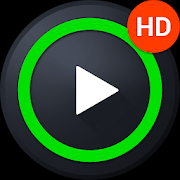 Apart from being the highest-rated player in the market, it has various other titles to its name.
It enables you to play video files and a subtitles downloader and browse all sorts of files ranging from the high-resolution format, HD files to a simple file. It also gives you a unique privacy feature, which adds to its current value.
It protects others from watching the private videos that you might not want anyone to have their hands on and prevents any file from accidentally getting deleted. It grants a private folder option.
You can easily manage brightness, playing process, volume, auto-rotation, aspect-ratio, screen-lock, etc. It also helps you to get rid of those pop-up ads. Support all devices, watch videos on both android tablets and android phones. Tablets also support the video player. Supports all formats, including MKV, MP4, M4V, AVI, MOV, 3GP, FLV, WMV, RMVB, TS, etc.
---
KMPlayer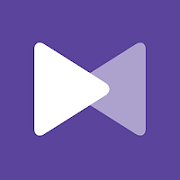 KMP (K Multimedia) is a media player for ios and Android that can play the most current file format. Its outstanding feature is that it plays many videos impeccably. It supports formats like HD, 4K, 8K, etc.
A plethora of features it provides to you like color adjustment, video playback, zooming right into the video, volume control, downloading subtitles directly through the internet, also copy URL and run it on KMP. What else can we ask for!
Pros:
Capable of playback video and audio formats, including DVDs, VCDs, MP4, MPEG, 3GP, FLV, MOV, WMA, AVI, OGG, and RA on windows without any issues.
It has its internal codec aids.
 It has a high range of audio/video recording, subtitle format, allows screenshots, capturing audio/video.
Supports incomplete, broken, or damaged AVI files.
It also has a remote control facility.
Cons:
It doesn't function well to listen to music. Because it needs too many
adjustments
Because of so many customizations, sometimes video playback Buggs down in all the preferences.
---
Music Player – By mytechnosound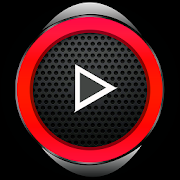 Music Player by mytechnosound is one of the best music players in the market. With over 50M+ downloads on the play store alone, this player has changed the whole game.
It is one of the few players who give a 3D effect with powerful bass and a beautiful sound that thumps the ground.
It supports Google cast apps and plays all audio files with five bands graphical equalizer.
Colour theme select option, play a song by folder, queue with playlist reorder, support for the playlist, change album art, tag editor support, beautiful widget, and android 4.2 lock screen playback with library scan.
This is a complete package for music lovers who can't pass a day without tapping their feet to the beats or listen to old classics. This Player gives you all you can ask for.
---
VLC Player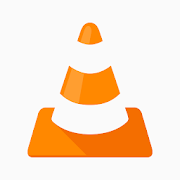 VLC player has been within the market since 2001, and it won't be wrong to mention that it's ruling the market ever since. It has a user-friendly interface. It offers audio and video file compression and file formats, including DVD-Video, video CD, and streaming protocols. VLC follows a modular design for making it efficient in incorporating plugins or modules for new interfaces and streaming methods.
VLC for Android needs access to files, photos, and media for reading all media files. VLC also has a feature "prevent the phone from sleeping" to prevent your phone from sleeping when watching a video. It offers you to play ringtones and various files and allows you to get creative with it.
Though occasionally, it may ask you to grant access to view what kind of network you're on, from what device you're operating from, control vibration access, and it may ask you to run a startup to enhance your experience.
Pros:
Plays almost all types of video content.
Supports libav format and libav codec so it can playback H264/MPEG-4 part 2, FLV/MXF.
The interface is straightforward, easy to use, and includes essential features.
Supports keyboard commands. Every function has a shortcut key.
Customizable, according to the user's wish.
It doesn't require any codec installation to play videos and music.
Good compatibility with OS X.
Cons:
Specially featured for video players, so music galleries can't be managed, and hard to find songs that can't be searched in the library.
Interface programs can't be customized a lot.
A few minor issues like reopening the VLC window won't open in the same place and width as it was left before.
---
MX Player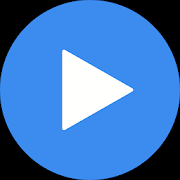 MX Player is the fastest growing platform. Initially, it is an Indian video streaming and video on demand platform developed by MX Media & Entertainment]. With 280 million users all across the globe, it has emerged out as the most popular enterprise.
The platform currently operates on an ad-supported model and has a streaming library across the world with 12 languages. It is available on the web, iOS, and Android. But with this immense popularity, which is majorly due to its OTT Platform. The real question which customers ask for is how good of a player it is. Rightfully so, we will look into its specs.
It is a powerful player possessing advanced hardware acceleration and also supports subtitles. It enables users to share files, music, apps, and more in a click using MX File Transfer, a unique feature. Its multi-core decoding gives a performance that will leave you spellbound.
Features like 'pinch to zoom in' and 'pan' help users glance into the video file's detail. It plays music flawlessly. Kids' lock is also a unique feature that we don't get to observe in many players.
---
PotPlayer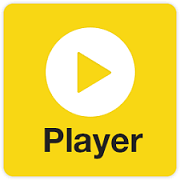 Daum PotPlayer has many features to make it unique from the rest of the VLC clones available around in the market. It can tweak any video to see precisely pixel-perfect on whatever type of screen (or screens) you're playing it on. You are going to drool over the filters, overlays, and adjustments. Like the VLC, you can adjust the brightness, noise reduction, hue, and more.
The drawback of the PotPlayer is that it is only available for Windows users. It's not very new that it is not available for mac users. Despite their market segregation, it is a wise choice for anyone looking for an experience of setting up an HDTV in a Windows environment.
---
Vegas Pro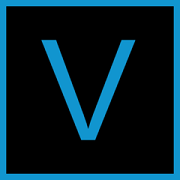 Sony provides all the professional editing features in their editing solutions but sums up them in a much more familiar user interface (UI) than the necessary editing and video makers. They reinvented the idea by making it more efficient.
One major drawback of Vegas is that. However, it started its career as an Audio Multitrack NLE; it now has no MIDI capability (if we exclude synchronization and control-desk). Thus, there is a restriction of its use for Audio production, focusing the product on the post-production only.
Unlike other editors available out there in the market, Vegas Pro provides scripting technology, which gives simplified workflow, task automation, and greater productivity and efficiency. Paid and Free pre-written scripts are available from the community.
---
MPC-HC (Media Player Classic Home Cinema)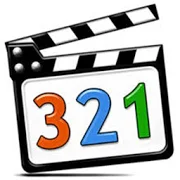 There was a time when Windows Media Player was indeed the only option available to watch movies and videos on your computer. After that, various tech communities met regulatory and legal organizations. After this incident, Microsoft was sued, and development all those essential features of Windows were either sold separately at high prices or got abandoned (Media Player).
However, Media Player Classic is still one of the fundamental players who have all the necessary functions and features and is worth keeping around.
It is the fastest loading video player in the world and has that classic Windows look. If you're introducing media players to your older parents or someone who has missed the recent software innovation, MPC-HC is the best choice.
---
Winamp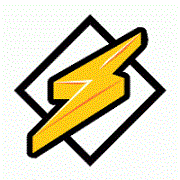 With Winamp, you can collect and watch a ton of media and even stream audio, and video feeds worldwide. It has the feature to adjust file metadata, and across various channels, you can even manage playlists.
Winamp was one of the first broadly used music players on Windows to help the playback of Ogg Vorbis. It upholds gapless playback for MP3 and AAC and ReplayGain for volume leveling across tracks. Winamp additionally supports Mass Storage Compliant devices, portable media players, and Microsoft PlaysForSure.
---
MPV Player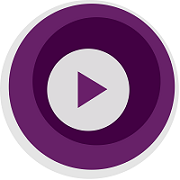 MPV Player (Operating system: Linux) is a free open source and cross-platform media player, so already that ticks a lot of boxes. It's also the most lightweight minimal media player out there while simultaneously being one of the most influential media players so that you can think of MPV as the epitome of the media player.
It does cover many features like any other usual media player, some being: high-quality video output, on screen controller, GPU video recording, Active development, but what will catch your eye is its powerful scripting capabilities.
It allows you to play with the angles with ease and alter out and fix things according to your needs. Still not convinced? Well then, I have one more exciting feature that I would like to throw light upon.
Every media player supports subtitles but have you ever thought about translating the subtitles while you watch it? Yes, I'm talking about instant translation, which is again one of the MPV Player's cool features. The thought that you can have different subtitles on a particular video at a time seems pretty cool to me. Who doesn't want that?
---
ACG Media Player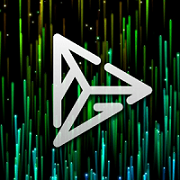 ACG (Operating System: Windows 10 only) stands for 'Art Computer Graphics.' ACG Player is a universal media player who is only available for Windows 10. It comes with unique features; every other media player comes with unique features, but this one is focused more on the player's graphical aspect. It is so because this player talks about art phone subtitles, cool music visualizations, varied art effects called musical fireworks.
You can also customize the art gestures or the gesture effects that have been used inside the player. Coming over to the usage guidelines, this app is free, which means we don't have any kind of functional limit. You can simply download this from the Microsoft store and start using it right away.
The developer has very clearly listed out that: This is a simple media player, and it is not improvised to support every format, but it does help most of the commonly used formats. The app's initial target is to try and play with the new technology features for the media playback software, leaving it out with no boundations. If anything of this sort interests you, then you have the perfect media player for yourself.
---
Conclusion
So let's wrap up by saying that we are blessed to be in an era where we have got outstanding technology and all for free for us to use. All we need is just not to get caught up in our oblivion and stay informed.