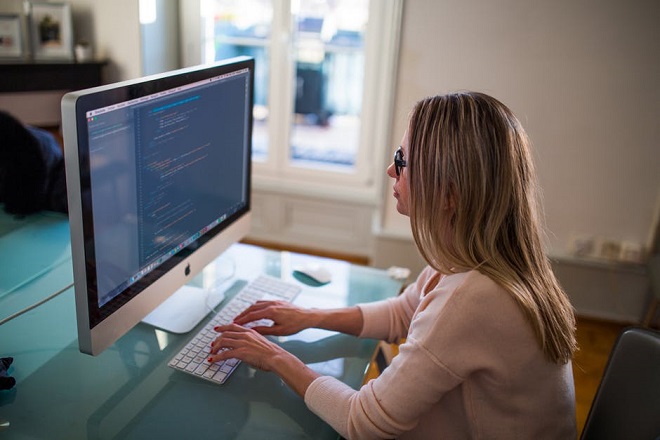 Low-code platforms are invaluable boons to creators and entrepreneurs alike. They give companies of any size and skill level the opportunity to create complex and interesting apps without much of the tedium that goes into traditional development.
These development platforms are especially useful to newer businesses and less staffed groups who want to create great apps but fear the technical hurdles.
Here are the best low-code platforms for ambitious entrepreneurs with solid app ideas:
Buildbox
Low-code platforms are the true dark horse development environments. A few years ago, few took no-code or low-code platforms to flourish. While it's true that more can be accomplished through hard coding your app or software product, low-code platforms are becoming quite popular as artificial intelligence progresses, making low-code platforms more powerful.
Buildbox is a relatively new contender in the no-code platform. With Buildbox, game creators can create full gaming experiences and interactive apps. When developers finish the first commercial version of their app, they can export their game to iOS, Android, and other platforms without leaving the platform.
Some of the low-code platforms allow a few predetermined functions to execute based on pre-written programming. With Buildbox and other platforms like it (like Dreams, GameMaker, and GameSalad), users can use logical components to make new and unique functionalities.
Microsoft PowerApps
For entrepreneurs looking to make their business more efficient or to better organize digital records or metrics, Microsoft PowerApps can help you create AI and automation apps for your organization.
With PowerApps, businesses can create smart software without writing any code whatsoever. In addition to eliminating the barrier to entry to automate business applications and digital processes, Microsoft provides a full suite of AI APIs.
GameMaker
Hopeful video game developers have a platform for them as well with the service called GameMaker that provides low code solutions for game creators who want to build great projects without needing advanced technical degrees.
GameMaker is a low-code platform, just like Buildbox, that allows anyone to create interactive applications. While most users will need a little bit of a primer to properly utilize the platform, it's a wonderful free-to-use platform for those interested in making mobile applications or interactive browser games.
Unlike Unity and Unreal, GameMaker requires no real programming experience. To properly utilize Unreal and Unity, users need to really understand basic object-oriented programming concepts. GameMaker and Buildbox do not require knowledge of object-oriented programming. Like all of the platforms listed, it's free to download and use, but be sure to check the terms for distributing your application.
Google App Maker
Google App Maker is a powerful app creator available for a very low price. However, just like PowerApps, App Maker is geared towards enterprise apps.
Business and enterprise apps
If you want to make processes more efficient or release internal apps, Google App Maker is an excellent choice, especially if you rely on Google Cloud services.
What's great about the AppMaker is that it is essentially a no-code service that allows anyone with a business to create a relevant app, with machine learning and everything, without requiring any hard coding. This opens up opportunities for companies of every size to create apps that can make their business run better and smoother.
Building a video game is one of the more daunting tasks from the outset but Buildbox takes the technical pressure off the development process allowing creators to fully express themselves without limitations. What's more, inside of the Buildbox platform lies an inherent exporter that will publish your games to the PC and mobile markets. This is a tremendous help for less experienced companies who may understand development but not the business side of creation.
Additionally, Buildbox features drag and drop logic which speed up development and lessens confusion for every member of the development team. Essentially, Buildbox attempts to take as many of the obstacles away as possible so that more and more developers can create better and better games.
Shifting more to the practical side of development, Microsoft PowerApps and Google App Maker are similar low code platforms that simplify the development process for building business applications and logistical solutions.