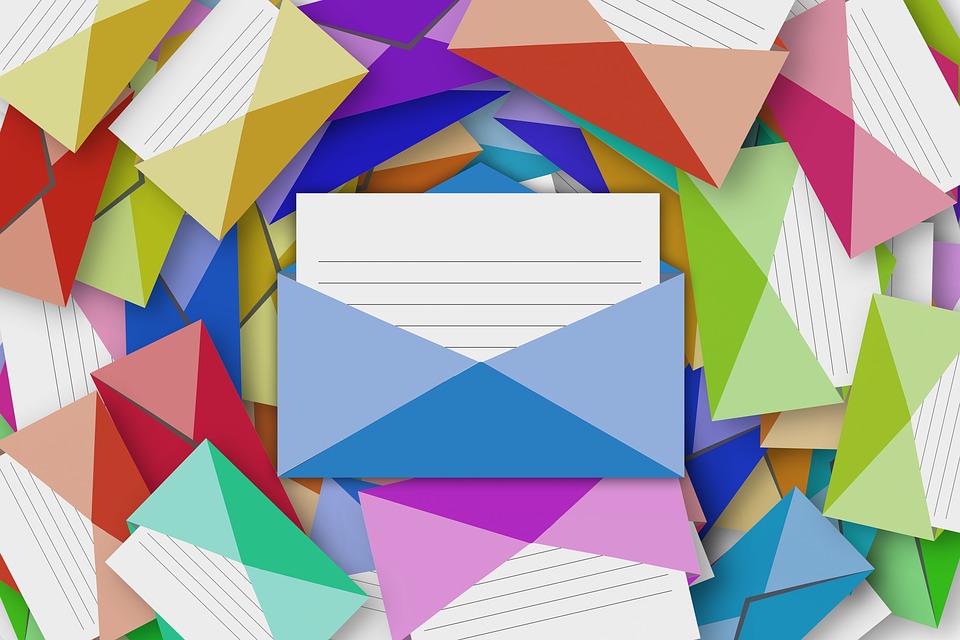 Email finder tools allow acquiring email addresses that have ever been published on the internet for outreach purposes and helps to generate new leads, develop business and it also assists with recruitment.
As a marketer, if you don't want to lose out on prospects, so you will need the best email finder tools. When it comes to B2C and B2B, the study shows that 78% of professionals turn towards their business model of communication via email as they perceive it to be a professional means of communication relative to other forms of communication when communicating with clients. Browse around this site to get admin, login passwords for IP addresses. To make your business contact experience smoother, here are the best and free email finder tools you may like to use for finding email addresses.
Snov.io is a quick, easy-to-use, and multifunctional email search tool. This email finder tool is considered an all-rounder tool. Snov.io is used for bulk domain search, company profile search, social URL search, bulk email search, and linker search.
This mail finder is available as an extension for Chrome. The extension helps you discover the relevant email addresses in bulk from the URL page you're visiting. Separated from finding the prospect's email address, Snov.io takes a deep look at the prospect's overall profile in detail.
With the help of API, Snov.io assists you in giving faultless in-app or CRM email search. Snov.io permits the marketer to export the prospect list in CSV, Google Sheets, and XLSX formats.
Snov.io  also offers a variety of ways to find email addresses: by domain, by company name, by company's domain or by person's name, on professional social networks, through API, individually and in large proportions. It is a platform used by marketers, startups, recruiters and others working with email outreach or outbound research. It provides 100 free search credits per month
The first thing you have to do is to create your account – choose your email and password and you're ready to go or you can also sign in with your google account.
Fee and Paid Plans
Snov.io gives its users a 30-day trial period. The Premium subscription package starts at $39.00 per month.
Hunter.ios is an email finder tool that can help you find relevant contact information for your outreach   campaigns. Hunter also offers an additional feature called mailtracker- a simple and free email tracker for gmail.
In addition to finding email addresses, Hunter.io allows the user to search verified email addresses, making it easier for them to update their database with professionally verified
email addresses. This also provides a platform for the user to perform various domain searches and find information for a significant company.
Hunter.io comes with a chrome extension that helps users search a list of email addresses from the webpage and social media outlets. The email finder makes use of the API to access the necessary information of the intended lead. Team Account is accessible to premium subscribers.
It provides 100 search credits per month free. You can find the email address associated with the chosen domain or with the combination of "full name+ domain". It also verified the deliverability of the wanted email address. If you want to speed up the process of searching contacts, we recommend you to add chrome extension.
Fee and Paid Plans
The customer gets a 30-days free trail which gives access to users to browse and verify professional email addresses. This tool works as an email finder, an email verifier, and helps in domain searches.
As claimed by Hunter.io, the email finder tool helps the user find the most authentic email address with the help of an enormous number of signalay free subscription deals. The Hunter.io premium subscription ranges from $49.00 per month to $399 per month.
Find That Lead uses a cloud-based interface developed especially for the B2B sector at a competitive price for generating growth and revenue in the marketing industry.
Find That Lead provides lead searches for the acquisition of authentic email address lists, supplying email verifiers with the aid of sophisticated algorithms, creating a network of powerful promotions utilizing email senders, patching specific email addresses from social networking sites, and producing in-depth searches using keywords and locations of the targeted prospects.
To make your searching experience elegant, Find That Lead comes with a chrome extension to export email addresses from websites and social networking sites.
This tool is designed to automate the se process and help you find relevant leads. It is one of the best email finders for 2021. You are just required to type in the name and domain and you will get their email address along with the sources where they extracted the email address. Free for upto  150 searches/month ( 100 for using web pages and 50 for using Chrome extension).
Fee and Paid Plans
The customer can take advantage of the free subscription package as long as they want to continue the free service. The premium package is billed from $49.00 per month to $399 per month.
Skyrapp.io is a B2B email finder and a lead extractor. Skyrapp.io makes it easier for professionals to connect B2B prospects' LinkedIn profiles. Data matching algorithms help to simulate email addresses based on business email patterns.
With the Skyrapp.io chrome extension, the user can conveniently locate the LinkedIn profiles' required email addresses. The Skyrapp.io chrome extension allows the user to save the professional's email and send mail directly to the prospect's email address via an extension.
The users can find the leads both for single and bulk connections. Domain search allows you to create a list of email addresses of influential individuals. The prospect list can be exported in XLSX and CSV formats. The integration of the API makes business communication easy.
Fee and Paid Plans
The user can enjoy the free package as long as they wish to continue using the free Skyapp.io service. The user can upgrade their package to enjoy unlimited options starting from $49 per month for two users.
GetProspect.io lets you locate the publicly accessible email addresses. This email finding tool aims to locate and arrange single and bulk mails completely based on the business domain and the name of the prospect.
Primary functions include the following:
Listing of profiles in groups,
Integrating prospect lists via social networking apps,
Provision of a team account,
Give access to export prospect lists in XLS format, and
Importing authentic information such as business websites, email address, physical address, company size, and company phone number.GetProspect.io helps generate favorable revenues and create bulk campaigns.
Fee and Paid Plans
GetProspect.io provides users with a free subscription package. Users can upgrade to premium service packages if needed. The premium service package is launched at $49 a month.
This is the best email finder tool. Upload lets you peruse over 56 million contacts and it also divides and filters the prospects according to the criteria in about 50 possible options. After you have found them out, Uplead lets you download all the data in a chunk and forward your edited data to them.
Fee and Paid Plans
The price plan has one free package which lets you have 5 credits and the paid plan ranger from 99 dollars to 399 dollars, letting you have 1500 credits monthly. It is available in the form of Chrome extension and Web app.
It is one of the most convenient email finder tools of this decade. You just need to type your audience's name and it will let you get their professional or work email id. You can also access the sources from where they extracted their email address.
Fee and Paid Plans
The free price plan provides you with 50 search credits and 100 verify credits. The paid price plan ranges from 29 dollars to 299 dollar, letting you have the maximum of 100000 search credits and 500000 verify credits.
This is the most easy to use tool. You just need to type the company domain and select the category of emails you want to send and then you will be provided with all the details, that is the public email addresses of those companies. You can find individuals as well as a bulk of email addresses with the help of email hunters.
Fee and Paid Plans
The plans include the free plan of 100 search credits and the priced plan ranging from 49 dollars to 399 dollars with a maximum of 50000 search credits. It is available as Chrome extension and Web App.
It lets you search for the email address in categories according to the keywords like the individual names, company names, domain categories, job post, the type of industry and the location. It is a very time effective tool. It sorts down your work and makes it quicker by listing the categories. Here again you can search for individual email addresses or email addresses in a bulk. It is really a great solution to a lot of your problems.
Fee and Paid Plans
The free plan has the facility of 10 search credits and the paid plan, ranging from 19 dollars to 79 dollars provides you with a maximum of 500 search credits. It is available in the form of a Web App.
This tool provides you with the most accurate results. There is only a 2% chance of this to be incorrect. Anymail finder lets you find the email address according to the individual's name and their domain. It searches for various web pages before providing you the final result, increasing its chances of being accurate or correct. The only set back of this amazing tool is that you can only search for individual email addresses at a time.
Fee and Paid Plans
The free plan gives you 20 search credits while the priced plan ranging from 18 dollars to 149 dollars gives you a maximum of 10000 search credits. This one too is available in the form of a Web app.
You can really use any of them and your work will be done in no time. Each of these are good in their own manner. You can use them for free up to a certain extent and it will be enough to get your job done. Hope this was helpful. All the best for your email finding journey!