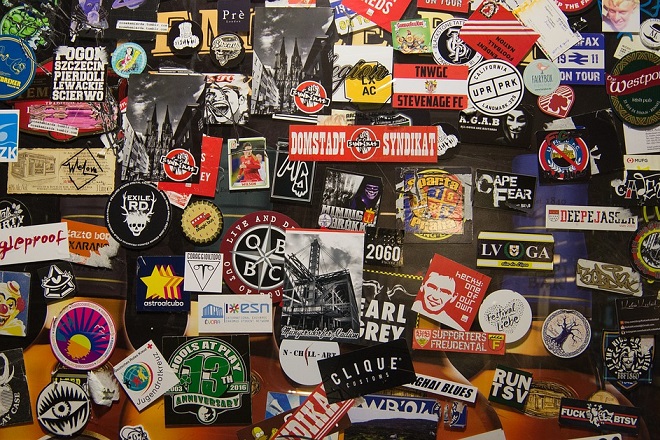 Do you know what are promotional badges? Well, these are similar to school or institutional button badges which were introduced long back by people for personal as well as business use. They became very popular because they are an affordable, versatile and effective way to get the message across. When compared to other promotional items, they perform extremely well because of their high visibility and easy to use.
Most of the businesses today are leaning towards promotional badges as their popularity among the youths and teenagers. Their usages are high among various campaigns which include political, fund-raising and product campaigns.
Due to the high competition among the companies, every business wants to promote its brand to get as much exposure possible among the potential consumers and this is where the promotional badges do a good job in merchandise management to give every brand owners and marketers the competitive edge over their competitors. Button badges are the best medium to get ones brand offering to the target audience in an effective, creative and inexpensive way.
Communicating with promotional badges inside the company
For various marketing companies, promotional badges are ideal products for merchandise management both within and outside the company. Because of their smaller size, both company representatives, as well as customers, can wear them which in turn provides a huge exposure to the brand image. For example, button badges worn by sales representatives can actually help the customers to recognize and remember the brand they represent.
Even some companies use different types of badges to differentiate the position of their employees by using badges of different colors, size, and design. Also, different companies gift these type of promotional badges to employees on the basis of their performance as a form of rewards or on different occasions. In all ways, various brand owners actually try to advertise and promote their brand in as many ways possible.
Communicating with promotional badges outside the company
Promotional or button badges are mainly used as a form of a gift to both existing and new customers to encourage their step into the brand. This is the most preferred way of using promotional badges outside the company. Moreover, when customers receive these kinds of gifts, they feel their effort is awarded and well recognized. On the business perspective, these badges will be worn by the customers to showcase their love and support towards the brand and in turn, will act as a promotional tool to a wider range of audience.
Another brilliant way to use promotional badges is to give them a gift to customers coming to your stall during fairs or exhibitions. This will encourage the visitors to make a sale the next time he or she visits your retail outlet. Always remember, if you can put a smile on customer's face, then he or she will surely return that favor to you through a sale.
Other places where promotional badges can be put to use to increase brand awareness are concerts and supporting causes. Suppose, your brand or business is sponsoring a certain event, then you can gift button badges which are designed according to the theme of the concert or the supporting cause. For the supporting causes, pay extra notice to the design of the badges. What you can do is to design them beautifully with the company's logo and message. Also, make sure that everybody attending the concert or the supporting cause event gets the badge.
Now, we know why promotional badges work as an extremely potential marketing tool and that too with minimal costs when compared to digital and traditional advertisements. We have also learned where to use the promotional badges to gain the maximum benefits out of it. We would like to end this article with advising you that to use these button badges as an effective tool to arouse interests among your potential consumers, you have to spend some time to make the perfect design along with a powerful message that suits your business style and also the nature of your brand.