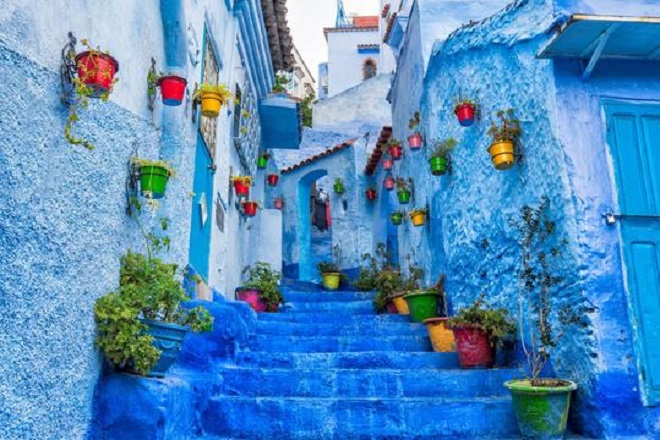 COVID 19 has disturbed everyone and people are looking for a way out to get rid of this stressful situation. It is causing millions suffering from depression and other mental disorders. To combat the issue, you must have a constructive activity that can ward off stress and give pleasure too. It can be anything you enjoy. Why not choose art as a hobby in quarantine and stay away from mental illness. Solitude can be painful and passing time in that time is a hard nut to crack.
Paint by numbers can surely be an entertaining hobby during quarantine. No need to panic if your corona test is positive. You have to stay in quarantine for some time unless you recover. It can be troublesome taking medications and following healthcare guidelines. No job, no study, no family, no outing or shopping can drive you crazy. You have plenty of time all day and night. So, you should go for something that is good for your health and also gives some sort of recreation.
Grab your kit
Navigate through an online store selling paint by number kits and buy one that you like the most. There are many designs in it. Choose any of those that are easy to make and also looks great. There are natural scenes, animals, pets and birds. Some like flowers as they look awesome. There are famous places and celebrities too. Buy any of those and wait for the arrival.
Unpack the kit and get started!
How to begin
You have made up your mind to adopt paint by numbers as a hobby during quarantine. Now you have got the kit as well. Take it out and place a desk at an appropriate place. The area should be well-lit and distraction-free. Since, painting can take some hours, it should be done while sitting on a comfortable chair or a sofa. Avoid painting while standing as it may cause pain in the back and the neck. Remember, the purpose is to enjoy and not to get yourself into any kind of trouble.
Don't let anyone come closer to the area, especially kids and the pets. It is a hobby and it should give you maximum pleasure. You are doing it for fun and to spend time in a positive activity.
Now spread the canvas on the table or the desk and start painting number by number. Be slow and steady and continue to work step by step. You can sit by the window to get plenty of fresh air and enough light.
Tune out
Playing a background tune can be relaxing. The hobby should be enjoyed thoroughly. Download your favorite songs and compile the playlists. Put on earphones or play in a portable speaker. It depends on your convenience and preference.
Simple is better
The best thing is to paint a simpler design that will not take a long time. Avoid complex designs. If you buy a kit with an intricate design, obviously it will be harder to paint and will also take more time than you think. This is especially recommended to newbie's who are not professionals and not so expert in painting. Art is entertaining and perfect to invest time into some healthy activity. You can paint a rose, a bird or a simple beach.
Vibrant is great
Don't go for dull colors. Choose bright shades that will make a lively painting. The more colorful it is, the more attractive it looks. Add different bright shades in an appealing style to come up with a nice artwork. Neutral and dark tones are not going to look good. Choose only the brighter tones. You can change the color schemes of the kit if you like to make it more beautiful. Just experiment with different shades to create a lovely piece of art.
Creativity is important
It is not necessary to follow the colors and design of the kit. You can make some changes if you are an expert. When you know you have a high artistic sense, you can play with different shades and shapes. Just make sure it does not go beyond the border and gives a proper design. Mix colors to make new tones. If you are painting a natural scene, go for colors that naturally exist. For example, if there is sky, it should be light blue and clouds have to be white. In the same way the sun should be in a yellowish tone. And the trees are obviously green. Choose natural sand color for the base to make it appear real.
Custom images are also a great way to paint a unique piece. A group photo of a family event or a college day can be a nice option. Choose a memorable picture to paint it perfectly. If you are planning to give it as a gift to your loved ones, it is a wonderful idea.
Design affects completion time
When you have got an intricate design, it will take more time to complete. It can be abstract, geometrical, floral or any other pattern. No need to hurry. You have several days in quarantine; you should be able to finish it in a couple of days. It is absolutely acceptable. If you want to complete the painting in less time, choose a simple and not-so-complicated design. It will take a few hours only. This means, you will be able to accomplish it in one day. If you have plenty of time, you can buy a big kit or multiple ones to spend time.
Paint by numbers is definitely the best hobby in quarantine. It is fun to do and also relaxes the mind. It also gives you an opportunity to discover your hidden talent and spend time in a healthy activity. Buy a kit online and get started today with your great masterpiece. Don't forget to frame it and hang in the house. It will spruce up the ambience and make a perfect decor.