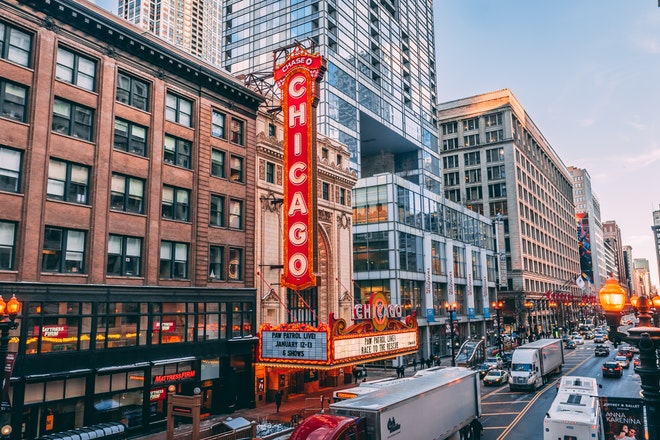 Here are the areas you should look into when selecting the right office space in Chicago. Since Chicago has the most options for office leasing market, choosing the right one for your business can be tricky.
What Should You Do?
---
Know what your company needs. By understanding the needs of your company, you can quickly narrow down your search. There are more than 240 million square feet of office spaces for lease in Chicago. All you need is to pick one.
Identify Your Target Market
Identifying your target market does not only narrow your search but also gives your business better leverage in growth and profit.
Knowing the type of your business and identifying how much workforce you need will help you decide how much space your office is going to need. Doing so will also tell you how you can design your office to promote better functionality.
Where to Look for Office Spaces for Lease in Chicago?
---
There is the leading CBD with over 240 million square feet of office space. However, picking one isn't as easy as picking bananas at a grocery store. Office spaces vary in sizes ranging from serviced executive suites to large office buildings. It can take you days or even months to find a suitable one for your company. Asking for help from a professional rep who is well versed of the office leasing market can save you bucks and a lot of time.
Chicago East Loop Office Market
It is located in downtown Chicago and is known for the multitude of businesses in the area ranging from residential condos, high-class dining, and retail establishments.
The commercial business opportunities in this market attract many business owners to open up their companies in this district. From fitness chains, famous online companies, retailers, restaurants, and numerous service providers have found the East Loop very lucrative for their business needs.
Chicago East-West Tollway Office Market
This market is continually being developed and offers hundreds of commercial office space for lease Chicago. The suburban locale makes this market attractive mainly because of its proximity to Chicago, allowing business owners to have easy access to and from the city. Chicago East-West market is made up of high-rise and single-story buildings, ideal for offices, restaurants, retail shops, as well as large corporations.
Chicago North Michigan Avenue Office Market
This is home to companies and corporations who like to operate in the primary hub locale of Chicago. The Magnificent Mile, located in the North Michigan Avenue, is filled with every type of business you can imagine.
From small companies to large hotel chains, this part of the market has it all. If you want office spaces for lease in Chicago, North Michigan Avenue is an excellent place to look. Being in this area puts you in the heart of the city with plenty of amenities for your company.
Chicago River North Office Market
This is made up of loft and high rise buildings that attract many technology start-ups. Along with the large art-related establishments that comprise this market, many other types of businesses such as furniture stores and clothing boutiques are also available.
Chicago South and West Loop Office Markets
These are comprised of residential buildings and commercial establishments. The South Loop is an ideal spot for residential and commercial reasons alike. Typical businesses in the area are restaurants, art galleries, small boutiques, and some offices.
If you wish to settle in the suburbs, the suburban markets don't disappoint.
The Chicago Northern Suburbs Office Market
This is located in the north suburban area of Chicago. There are countless dining options, accommodations, and a wide array of businesses from towns within the region.
Even though this area is primarily residential, business owners still come to venture because popular destinations like Prospect Heights Park District and Rob Roy Golf Course bring in a lot of business.