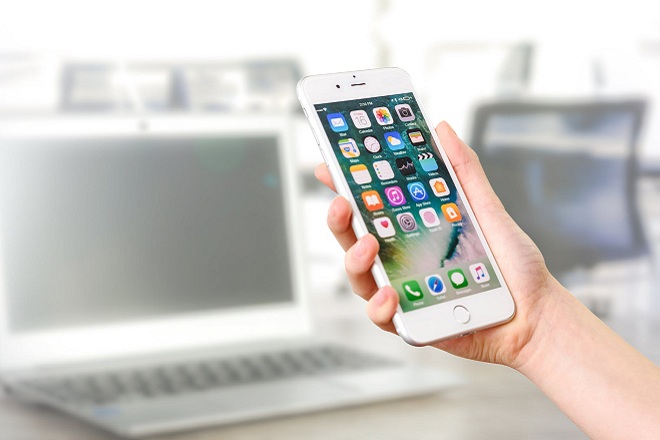 In a tech-driven world, it's hard to imagine communicating without the use of a mobile device. Our mobile phones and tablets play a significant role in how we interact with others on a personal and professional level.
The advancement of mobile technology continues to revolutionize our private lives and the business community. Consumers downloaded more than 200-million apps for Android and iOS devices in 2017. By 2012, that astronomical figure is set to grow to more than 350-million downloads.
With such tremendous growth in the mobile technology sector, we can expect to see further advancements in the future to come. Here are our top trends to watch out for in 2019.
Cloud Apps
The cloud is an essential technology for the advancement of app development. Applications that involve the use of artificial intelligence, machine learning, and IoT (Internet of Things,) require large volumes of storage space.
It's impractical and cost-inefficient to host all of this related data on internal servers. Therefore, the cloud provides a solution to this storage issue. Mobile users also don't have the storage capacity on their device to use apps that require large volumes of data. Once again, the cloud provides the storage capacity that frees up device memory for app users.
Blockchain Apps
The 2016 meteoric rise of the cryptocurrency; Bitcoin spurred the public's interest in "the blockchain."  However, the tech is old news for app developers, and according to Google Trends, the development of blockchain-based apps is on the rise.
Blockchain technology provides developers with additional layers of security during the development and execution stages. Currency converters, e-wallets, and news apps now use blockchain-based tech to improve safety and earn customer loyalty.
Industry leaders expect blockchain tech to begin to surface in other apps that aren't related to the crypto sphere. Mobile devices create blockchain nodes, providing enhanced verification and greater network expansion.
Augmented Reality
Augmented reality (AR,) swept the world with the mobile application, Pokémon Go. AR currently has most of its use in the entertainment sector, through apps like Snapchat offering AR animal masks to their users, for example.
However, AR mobile technology will continue to extend its functionality into other applications for business as well. Holographic presentations and interactive seminars are just a few examples of how this tech may expand into mobile platforms.
IoT Apps
Today, more than 23-billion IoT devices (Internet of Things,) connect a variety of systems to a communications network that improves quality of life for millions of individuals all over the globe. Statics show that this figure will expand to over 75-billion devices by 2025.
Developers connect IoT devices to a control hub, typically a mobile device. Nowadays it's possible to run a bath and turn the light son at your home while you're driving home from the office, all through clicking a button on your mobile device. This trend will continue to expand in 2019 and beyond.
Artificial Intelligence
As we move closer to the singularity, developers find further use for artificial intelligence (AI,) in a range of mobile apps. AI helps developers secure their security systems during the development stage. The tech allows them to predict security loopholes before they occur. This tech is particularly useful in e-commerce where AI improves security around checkout and payment.
AI has in-app use as well. The tech enhances the efficiency of voice commands and predicts decisions you make before you execute them on your device. AI improves efficiency for marketers on mobile platforms. Tech like Facebook's "pixel," allow marketers to push products and services you may be interested in consuming, directly into your newsfeed.
5G Connectivity
California recently rolled out its 5G network, and many other States in the U.S plan to implement 5G networks in 2019. 5G connectivity intends to create "smart cities," where everyone connects to an integrated system of devices. Tracking apps like GPS-Handy Orten will allow us to keep tabs on our loved ones in real-time and improve community safety while enhancing our lifestyle experience through IoT innovation.
The faster connection speeds offered by 5G networks will significantly improve mobile communications and allow app developers to advance the technology to include AI and AR applications without the concern of slowing down the system.
Wrapping Up
At the moment, mobile communications play a significant role in our lives. As we enter 2019, we can expect this role to develop significantly as talented developers bring innovations to market for consumers. AI and AR mobile solutions coupled with blockchain and a high-speed 5G network will change the way we experience the world around us.