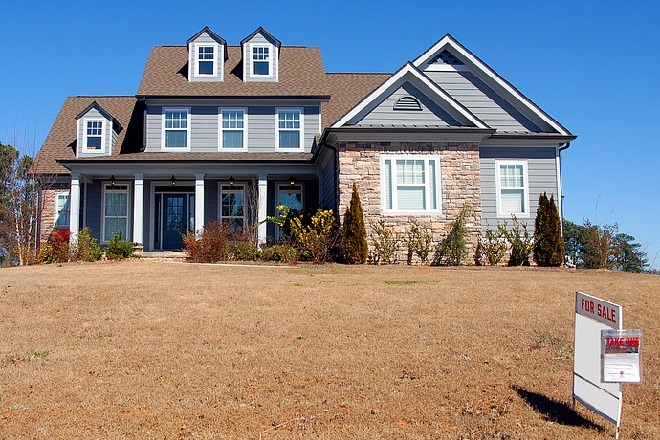 If you're a parent, then buying a house can be one of the most critical decisions of your life. The right house in the right area can be a sound financial investment for your family's future. Near the right amenities, it can also help your children thrive.
However, mistakes can leave you feeling trapped or demoralized. Moreover, some mistakes can negatively impact your child's future. While finding the right home for your family is a complicated process, you can improve your chances of making the right decision by being mindful of the errors you should avoid.
Don't Go House Hunting Without Checking Your Books
It's easy to get excited when you feel like you've saved enough for a house. Before you know it, you've finally found the house you always wanted only to learn that you can't afford it. Underestimating the cost of a house can be stressful and demoralizing for a parent. It's advisable to take steps to improve your credit such as paying off debts and avoiding new loans before getting pre-approved for a mortgage.
Don't Underestimate the Costs
Many young homebuyers only save for the cost of the house while ignoring some of the following expenses associated with buying and moving into a new home:
Mortgage Application Fee
Credit Check Fee
Home Inspection Fee
Appraisal Fee
Closing Costs
First Mortgage Fee
Insurance
Taxes
Repairs
Maintenance
Initial Utility Bills
Moving Costs
New Furniture
It's not unusual for parents to hit a financial roadblock during an already stressful time when buying a house. With traditional lenders not approving another loan, they may fall into financial debt traps from predatory lenders. But by preparing for all costs ahead of time, parents can make the process easier.
Don't Deprioritize Neighbourhoods and Schools
As a parent, start your house hunting with the neighbourhoods and schools. A good house in an undesirable neighbourhood near a school that doesn't match your child's needs can pose challenges for you and your family.
Look for clean neighbourhoods with well-kept homes near the best schools, parks and recreational facilities, transit, hospitals and more. Not only will the value of your property appreciate in a desirable neighbourhood, but your children will thrive in such a positive environment.
Likewise, find schools that match your child's needs. Admittedly, this can be challenging if you live in a city with a catchment system, where your child can usually attend their catchment school. In this situation, it can take weeks of research to find the right school in the right neighbourhood.
Fortunately, you can use a technologically advanced platform to instantly get free reports on schools and neighbourhoods and save yourself hours of research. Not only is this platform robust yet easy to understand, it can connect you with Neighbourhood Experts who know your dream area like the back of their hand and help you make the right choice.
It's also important to avoid rigidity when buying a house for your family. Make a checklist of the features of your dream house in order of importance. If a house meets most of your demands and is in your dream neighbourhood close to the perfect school for your family, then it could be the right investment.