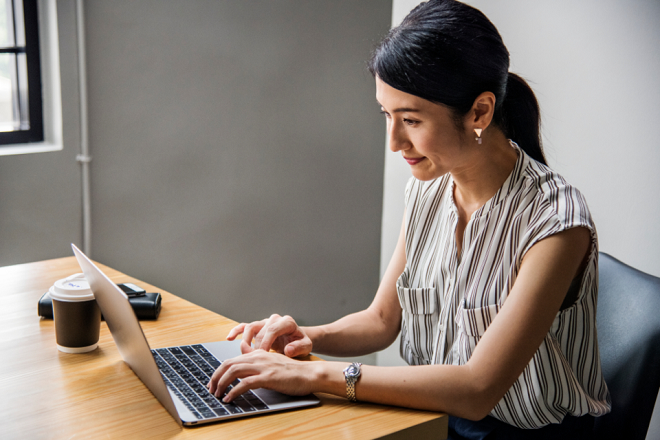 At some point, all online dating has to lead offline. Otherwise, why date online? You gain nothing by chatting with strangers for hours on end. So you need a closing plan. You need to understand how to get your prospects on a "real life date." This is something we'll help you with. Below are 5 tips for the offline move!
D

on't Make the Move too Early.

Basically, don't rush your prospect. Take your time getting to know them. At minimum, you'll need 2 weeks before a date…
Why?
Think of it this way. Online dating is a safe way of finding matches you like. So you need to get the time to know each other. You have to make sure you like the surface aspects of one another. And this includes many things, from lifestyle, to looks, and even hobbies.
First Dates Don't Exist.
Before online dating, first dates were to find matches you liked. And if you went on a second or third date, it was because you liked the person. The situation is different with online dating. The internet itself takes the old function of the first date. From there, any meet ups you have should be with people you like. And any dislikes should be resolved online first.
U

nderstand That Long Distance Equals Even More Time.

So the first tip applies to people dating online, and locally. But what if you're dating out of state? Even more, what if you're dating internationally? For example, you could be using a website like Victoria Hearts for international dating. So how do you go offline with someone far from you?
Here's How to Do It.
Try to synchronize your free time with your prospect's vacations. Basically, if you're free during similar times in the year, then visit each other. And this ensures you can go offline with no hassle. You also save money with back and forth trips. However, there is another alternative. And it works for both local and international dating!
And that would be…
S

tart With E-Conferencing.

You can do it through Skype or video call. It doesn't matter, so long as you have good equipment. And while not as romantic as going offline, this is definitely an option. You get some of the benefits of meeting offline, without meeting in-person.
Such As?
For starters, you get to gauge the person's attitude up-close. And it's likely that you're e-conferencing in your own homes too. So you truly get to know their normal personalities…
It Saves You Money.
Why spend money on fancy clothes and a luxury dinner, when you have the internet? Just chat with one another. Get to know each other by video, then organize a casual date later! And speaking of casual
M

ake Your First Offline Date Simple.

Keep your dinners simple. It doesn't have to be at a 5-Star restaurant. You don't want your prospect to feel too pressured. And pressure is what you get from being in a 5-Star environment.
A Better Idea…
Your first dates can be at each other's homes. This works really well, if you followed the previous (e-conference) tip. Because now, there's a sense of relaxed familiarity between you two. Maybe you can cook a dinner for your date. And they can do the same. You can spend it watching a movie, talking, and eventually have it evolve into physical intimacy!
M

ake Sure You Impress.

After all, you want to meet your date again, right? If so, your first offline meet is the key. Because it'll be an exciting experience for both of you. It's a chance to make a strong impression. And it's a chance to fix any messes you did with your online game.
How Do I Impress?
You don't have to be too glamorous. Look at the previous tip. We mentioned a home date and cooking a dinner. That alone is impressive. You don't have to be a unique bird. Just show that you're responsible, capable, and are amiable. You should be someone people feel safe and happy being around. And it works for all types of dating, whether it be a hookup or a long-term relationship!