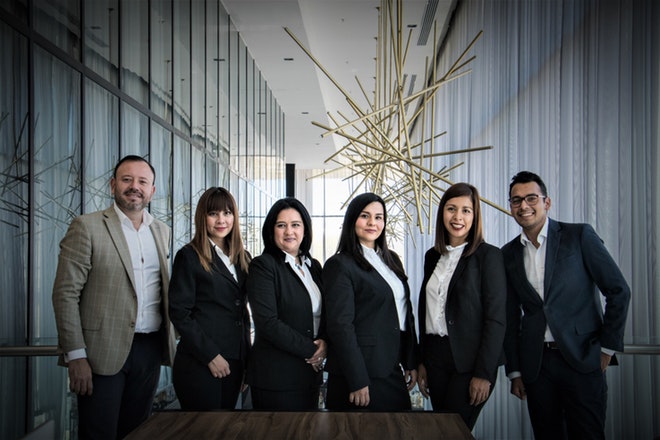 Are you thinking about a career change? Want to use your skills to make more money? Read this! We have a list of the highest paying jobs to pursue this year.
Choosing a career path is a big deal.
This is what you're going to be doing for the rest of your life. Why not shoot for the stars?
List of the Highest Paying Careers
If you're considering a complete career change, keep reading. This list of the highest-paying careers to pursue will help you see the light at the end of the tunnel.
Let's see how many ways there are for you to earn those big bucks.
Average Salary: $102,690 per year
Becoming a CEO takes a lot of time, energy, and dedication — but it's worth it in the end. As the one in charge, you oversee an entire company.
You're the boss.
If you love a company enough to stick with them and work your way up the employment ladder, you may very well find yourself in this position one day.
Average Salary: $115,820 per year
Do you always find yourself on the winning side of an argument?
If so, being a lawyer might suit you.
You can follow all sorts of paths while pursuing a career in the court of law. Defend individuals or corporations. Work solo or join a firm. Become a public defender or keep your business private.
Whatever you decide, you'll have to complete four years of college, three years of law school, and pass a state bar exam to qualify.
Average Salary: $121,500 per year
As a pharmacist, you will work with people to get them their prescribed medication and advise them on how to use it properly.
There is always a demand for more candidates in this field. It's a career that never goes out of style.
To become a pharmacist, you will need at least two years of undergraduate study and four years of professional pharmacy study.
Average Salary: $104,740 per year
A step up from registered nurses, you have your nurse practitioners.
The difference in these careers is in the level of responsibility you take on. As a nurse practitioner, you are in a leadership role. You will be able to provide primary healthcare and even specialize in one area.
To reach this level, you have to obtain a master's degree in nursing science.
Average Salary: $187,200 per year
If helping people is one of your favorite things to do, becoming a physician or surgeon is a rewarding way to do it.
Doctors watch over the wellness of their patients and provide the healthcare necessary to help them live their best lives. You can be a primary doctor, specialize as a medical professional in one area, or go even further and perform surgery.
Getting into this field is no easy feat. In fact, it requires four years of pre-medical school, four years of medical school, and a medical residency to become a physician or surgeon.
Average Salary: $98,180 per year
You don't have to become a full-blown doctor to help people.
As a physician assistant, you will work alongside doctors and help them with their job. The title of "PA" allows you to diagnose illnesses, assess medical needs, and recommend treatments.
Becoming a physician assistant requires a four-year bachelor's degree, followed by two years of postgraduate study.
Average Salary: $72,580 per year
Sometimes, health problems aren't physical. That's where a psychologist comes in.
You can focus on treating ailments of the mind by pursuing a career in psychology. You still get to help people, but on a mental and behavioral level.
Psychologists generally need a four-year bachelor's degree, along with a master's degree or a Ph.D. to practice.
Average Salary: $84,020 per year
When a patient suffers a terrible injury or illness, doctors may recommend physical therapy as part of their treatment.
Physical therapists help patients recuperate and regain their range of motion. They also aid in managing pain.
You can become a physical therapist after earning a four-year bachelor's degree and a Ph.D. in physical therapy.
Average Salary: $100,690 per year
With technology on the rise, new jobs are emerging every single day. Software developers are in high demand, so there are always openings in this field.
Your responsibilities center around envisioning, designing, and implementing the next big software innovations for computers and other devices.
In order to land a job as a software developer, it's safe to say you'll need at least a bachelor's degree in computer science or software engineering.
10
Computer and Information Systems Manager
Average Salary: $131,600 per year
You may be more familiar with the title Internet Technology Manager, or IT Manager, for this position.
In this role, you will be waist-deep in technology.
Your responsibilities will include overseeing IT specialists, coordinating technology-related projects, and advising other managers on important business decisions.
A bachelor's degree from a computer science program is the minimum requirement for this job.
Average Salary: $80,310 per year
If math was your strong suit in school, we've got just the career for you.
Financial analysts are responsible for keeping track of people's finances. You get to look at numbers all day and advise clients on how to manage their money efficiently.
Doesn't that sound like fun?
If you said yes, then you'll need to get started on earning a bachelor's degree in finance, business, or another related subject. You'll be expected to have at least that much before you're hired.
Average Salary:  $81,320 per year
Problem-solving skills are pretty much mandatory if you want to get into this field.
As a management analyst, you consult companies on the way they run their businesses. Once you analyze their way of doing things, you make recommendations on how they can change their style to be more efficient.
If that kind of thing is up your alley, you'll need at least a bachelor's degree, but a master's degree in business administration is a huge boost.
13
Human Resources Manager
Average Salary: $104,440 per year
In any company, the human resources department is the voice of the employees.
One of your main responsibilities in this position is to make sure the people who work for your company get the salary and benefits they deserve. You will also help with hiring new employees and maintaining employee records.
Some employers require a master's degree. But at other companies, you can get hired with just a bachelor's degree in human resources management.
Average Salary: $82,220 per year
Making the world a better place doesn't have to include a brightly colored cape.
Infrastructure is everywhere in the modern world, and it will be the main focus of your work as a civil engineer. You get to have a hand in every step of the process as you plan, design, construct, and maintain new infrastructure.
To make your engineering dreams come true, you will need at least a bachelor's degree in civil engineering.
Average Salary: $76,100 per year
An eye for design is a big plus when you start thinking about pursuing architecture as a career.
Architects are responsible for planning and designing buildings and the areas around them. Their number one priority is ensuring each new structure is safe for anyone who will live or work under its roof.
A bachelor's degree in architecture is the minimum requirement for this job and is followed by a three-year paid internship for licensure.
Average Salary: $89,760 per year
Creative careers can be lucrative in their own right if you know where to look.
As an art director, you'll take on a leadership role and direct a team to create designs for things like magazines and product packaging. Graphic designers, copywriters, and other creative minds will work to bring your ideas to life.
You will need at least a bachelor's degree in an art or design major to pursue this career.
Average Salary: $63,670 per year
Fashion is an undying and ever-changing industry.
Everyone needs clothes, and the ideas for these clothes have to come from someone's brain. Why not yours?
Fashion designers assist with the design and production of clothing, shoes, and accessories. They are leaders in the industry and are constantly on top of popular trends and styles.
Gaining employment in this field usually requires an associate or bachelor's degree in fashion design.
In Conclusion
Did one of these careers pique your interest?
Money certainly isn't the only factor when it comes to choosing a career, but it does play a big role. Thankfully, there are many ways to earn a nice paycheck while doing something you love.
Go ahead and think about it. Your dream job will be there waiting for you when you're ready!
Joshua Kuykendall is the Business Manager for Parq at Iliff Station.