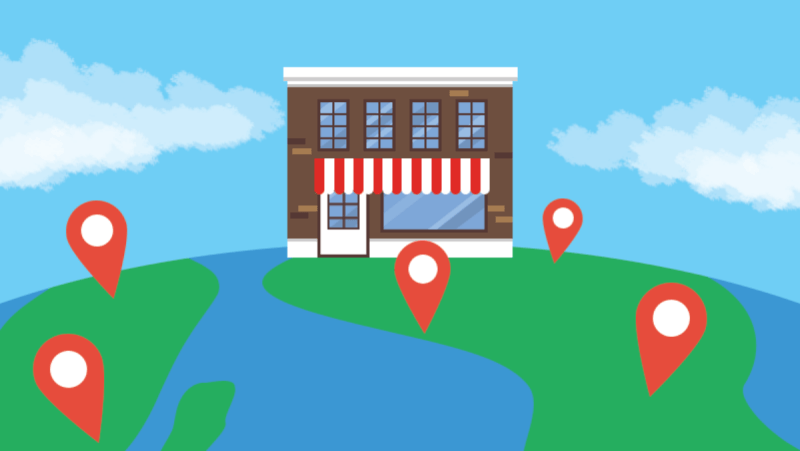 If you are a small business or a big enterprise looking to make it big by attracting local traffic then you need to focus on India local SEO strategies. You will be glad to know over 30% traffic that searches on Google is actually local leads and you can turn them into customers if you implement the best SEO techniques to stay ahead of your competition.
Here are some proven ways to get your India local SEO efforts to be fruitful:
Start with Google My Business Page
First off you need to create a GMB page for your business. This can be done for free and once you set up the page your business will appear on Google Maps. The best part is once Google approves you as an authentic business you will be visible on the search results page along with the sidebar space irrespective of the device your potential customer uses.
You can improve your GMB business page by first verifying or claiming the listing and presenting the latest details about your business. Also, put up your operating hours, logo, and the best images of your store. You can also mention about the payment methods you accept. In fact, don't miss out on replying or following up on reviews. You can also create unique content about your local business right within the GMB page by using Google posts. Above all request your current customers to post a review about doing business with you. More about this below.
Request Reviews from Satisfied Customers
Word of mouth plays a key role in promoting your business and online is no different as you can still create that impact by having your customers post reviews. More importantly, ensure you request customers who are happy and satisfied doing business with you to post some good reviews. This way, potential customers who search for products or services online can get really interested to do business with you. Also, respond to all reviews you get whether in terms of thanking them or addressing any issues if the review isn't favorable.
Create Google Posts and Shout Out Your Upcoming Events
You can also create short posts on your GMB page that deal with any seasonal discounts or special products or services you have in store for the customers. This can attract the attention of the online searchers while looking for businesses similar to yours. Posting content can be in any form including writing blogs about the latest local news or an event at your store, creating videos about your store and more.
Keywords Relevant to Local Searches
Well, you might already know the importance of using keywords strategically to attract leads online. But, here's the thing you need to look up for keywords that deal with local searches. You can make use of Google's Keyword Planner to discover the most popular terms that relate to your specific location. You can then use these keywords on your website, posts, and other areas of your online promotion.
Embrace the Voice Search Strategy
You might already know about the popularity of voice search in the form of Hey Google, Siri or Alexa and you need to know a lot of local leads do voice search to find a business. In fact, the way they type into the search bar is quite different from how they search by speaking. You need to know about these nuances for using the right strategy.
Most of them use long sentences when doing a voice search which translates to long-tail keywords in online terms. So consider engaging a conversational content across all your marketing platforms. You can include posts that deal with how-to, where, why or when aspects of your industry. In fact, keep your answers short when optimizing for voice search as the potential customers are looking for quick answers. For instance, if the potential lead asks Google what are the operating hours of your business or event, these details should be present on your GMB page.
Create Location-Specific Pages
What if you run your business in multiple locations or even if you have it on a single location. You can create a location-specific page on your website that appeals to your potential customers. These pages can include your open hours, address, contact number, customer testimonials, any promotions along with the route to your store by inserting Google Maps on the page. You can post a unique 'About Us' page relevant to the location. For instance, if you run a bakery you can include details about how your store is involved in supplying cakes to weddings and other events.
In the end, it is all about shouting out your presence online. So when setting up the GMB page or optimizing your content for voice or mobile search you can consider hiring SEO professionals who have a proven track record at promoting local businesses.