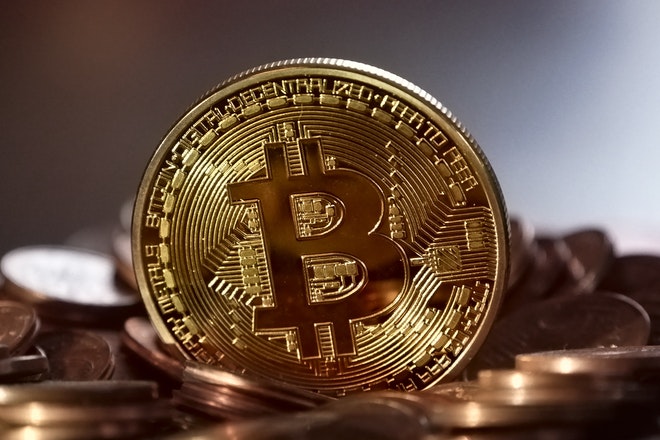 Bitcoin is the perfect gift for many occasions because it's versatile, easy to use, and offers controlled volatility. For a long time, giving someone money as a gift was considered bad manners, but now it's one of the most welcomed gifts, the one that people want. It isn't necessarily rude, but it's less personable.
You can send Bitcoin to anyone with a compatible wallet; since the transaction can't be altered or reversed, know precisely what you're doing so the gift is received as planned. You might wonder how to start investing if you're new to cryptocurrency.
Well, if you want to buy Bitcoin, find an exchange where you can swap dollars for tokens. Just so you know, the Bitcoin price is lower when the market is less busy.
Before you log into your cryptocurrency exchange account and start buying Bitcoin, do your due diligence and understand the basics of crypto giving.
Receiving Bitcoin as a Gift is a Non-Taxable Event
A person who receives Bitcoin without consideration doesn't have to pay a tax. An almost unlimited amount can be gifted tax-free to your significant other, a political organization, or a charitable organization.
The recipient isn't taxed when receiving bitcoin as a gift, but if they attempt to sell or dispose of the Bitcoin, it's necessary to calculate capital gains or losses in agreement with the tax authorities. The basis is the digital asset's purchase price. Capital gains and losses are categorized as short-term if profit or loss has been realized from the sale of Bitcoin held for one year or less.
Conversely, capital gains and losses are classified as long-term if the profit or loss has been realized from the sale of Bitcoin held for longer than a year.
Need Own Bitcoin to Give as a Gift
If you've decided to buy Bitcoin instead of an experience, create an account with a cryptocurrency exchange to purchase Bitcoin using fiat currency or trade one digital asset for the other.
Cryptocurrency exchanges have geographic restrictions to reduce regulatory risk, so they set up geofencing based on multisource location data. This is precisely why you need to make sure the exchange is available in your area.
As an illustration, Binance is available worldwide, except for the U.S., so if you want to buy Bitcoin at the standard price, access Binance.us, which is available to most residents.
After having set up your account, you'll go through a verification process, so have the necessary information at hand (date of birth, social security number, physical address, etc.).
To Whom Do You Give the Bitcoin Gift?
By giving a gift, you re-confirm or establish a relationship with another person (not the romantic kind, of course). To be more precise, you form a solid emotional bond, so, at the end of the day, you have someone with whom you can share your happiness, sadness, and even anger. Here are a few reasons to give someone a gift:
To make them feel special
To show your appreciation
To let them know you care
To reward a job well done
To do it just because you want to
Since Bitcoin is digital, sending it is as easy as sending an email – you can send it to friends, family, or coworkers as quickly as sending it to someone sitting beside you. If the recipient doesn't understand how to access the coins or keep them safe, giving the Bitcoin to someone else is a good idea.
So, What's The Easiest Way to Gift Bitcoin?
You don't have to give an entire Bitcoin, meaning you can buy a fraction. Satoshi is the smallest denomination of Bitcoin, but it's not the only subdivision. You can purchase a millibitcoin (mBTC), equivalent to 1000 bits or 100.000 Satoshis. Dividing Bitcoin into fractions has become indispensable as the cryptocurrency rose to be worth tens of thousands of dollars. Getting back on topic, we've come up with some answers to your question on how to send Bitcoin.
Gift Bitcoin from Your Exchange Account or Crypto Wallet
Log into your exchange account and check your holdings to ensure you have a sufficient balance, as it determines how much you can transfer. Next, you need the public address of the recipient, which can be shared using a QR code.
Check the address a second time to ensure it's accurate or safe before sending the funds. Enter the relevant details, hit the send button, and confirm that you want to make the transfer; there will be some kind of transaction fee, whether it's made by the exchange or the blockchain.
Instead of using an exchange to manage the transfer, you can send Bitcoin directly to someone's wallet. If you have their address and the tokens are part of the same blockchain, you're good to go.
Send Bitcoin with A Gift Card
A gift card is much like a debit card, the only difference being that it's preloaded with a certain amount of Bitcoin that can be spent online or in retail shops.
You can purchase a Bitcoin gift card regardless of your location and send it to whoever you want, even if they live on the other side of the world.
If you're the type of person that sends money to relatives abroad, sending a gift card is a better option because no bank is involved in the process. You don't need to provide your ID to acquire a Bitcoin gift card (only if you're spending tens of thousands of dollars).
Wrapping It Up
Bitcoin is a digital asset, so it can't be gifted physically, meaning that the transfer of value is realized in a digital format. The simplest way to give Bitcoin as a gift is to send it to the recipient's digital wallet; remember that you can't send Bitcoin to an Ethereum wallet or the other way around.
If the coins get lost, they can't be recovered. Over the years, more and more companies have started offering the option to purchase gift cards that can be used within or outside the country. It's worth a thought.