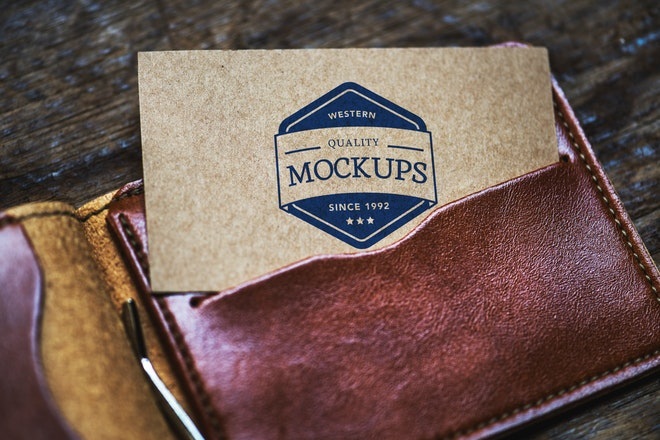 Business card drives more sales in the competitive world of marketing. If you design high-quality printouts that reflect your brand, the process of securing sales won't require all of your time and effort.
The Importance of Designing Quality Business Cards
A typical businessman only has a short time to make a sales pitch. This is why business cards are valuable; if you give someone a card, you'll have an opportunity to make your pitch exactly when the prospect needs your product or service.
A business card helps a prospect better understand a company's mission and values. It also builds trust, which is needed to generate sales. A well-designed business card is the foundation that establishes trust, and it helps a businessman make a great first impression. A great logo and graphics make a card professional, and the contact details give prospects peace of mind.
Most marketing methods can get very expensive. For example, if you buy advertising on various media platforms, you'll gain sales, and you'll lose a few as well. In order to be successful, your ROI must be high following every marketing campaign. If you print business cards and hand them out, your marketing costs will be reasonable. Also, by using business cards, you can be more strategic during marketing situations. For example, if you sell landscaping equipment, you could possibly boost your ROI by handing out cards to people who have a large property.
Every dollar matters during marketing situations, so you'll benefit from using business cards as your main source of advertising. You'll spend less money before major campaigns because large-scale printing projects are affordable. Typically, if you buy in bulk, the cost per card will be cheaper.
Business Card Options
There are a variety of business card designs for different marketing situations. The most popular options include
Standard: This is a basic business card design. It's usually printed on white paper without any dramatic design elements. If you print out standard cards, they won't have a coating or a protective shield. A standard business card order is a great starter option for anyone who wants to test a market in a cost-effective way.
Premium: A premium design takes a standard business card to the next level. These cards are printed on a high-quality paper that makes logos and graphics more vibrant.
Matte: Matte business cards have a professional vibe that stands out among regular cards. When compared to other finishes, matte designs are softer since they have an aqueous layer.
Gloss: Glossy cards are luxurious and vibrant. Shiny paper is used to make these cards, which is why all colors are more intense.
Embossed: Business cards with an embossed finish make a big impact. The main attraction is the embossed elements because they elevate designs off a card.
Design Process
The first thing that you should consider is the size of your business card. When reviewing the options, always consider your customer base. If you're going to target a typical consumer, pick a size that will fit snugly in a wallet.
At this point, you can incorporate a logo, which is the most important design element. The logo must provide flair on the card, so ensure that all of its color combinations stand out. If possible, try to create contrast by making the logo complement the background color on your card. For example, if you're going to use white paper, make the logo vibrant using dark colors and bold tones.
To put an effective marketing message or slogan on a business card, you'll need to select a unique font. A general font won't produce great results because a high percentage of businesses use bland fonts. As a result, if you use a common font, your card may blend with all of the other cards that consumers keep in their wallets. Your font should reflect the theme of your business. The process of finding a great font isn't challenging as there are a variety of themed options that work well on cards for businesses in different industries.
If you make high-quality business cards on paper that suits your budget, you'll have many chances to secure sales. Because time is money, you may want to speed up the design process by using an easy business card template.