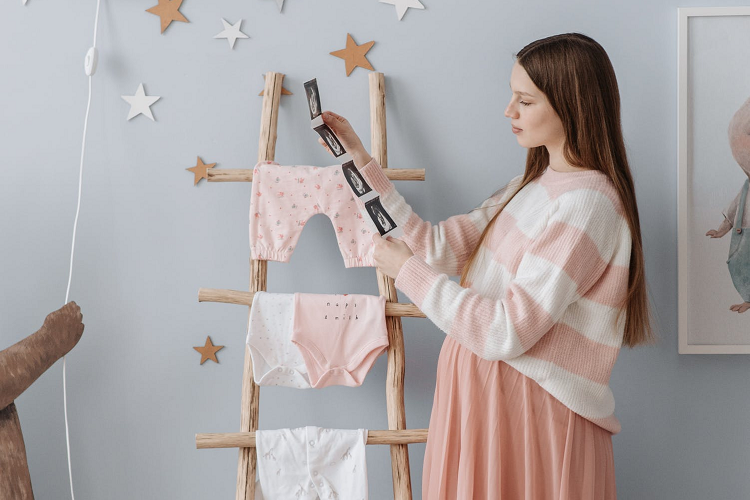 There is no denying that first-time parents tend to have a million doubts. For many first-time parents, it can be challenging to resist picking up every cute outfit they come across and adding thousands of baby outfits to their registry. It is important for parents to purchase outfits that are practical and trendy.
Fashion designers have recently adopted a more creative approach to creating modern lines of baby clothes that merge style and comfort, but it may still be difficult to find adorable baby clothing for boys. Online stores can help you shop smartly for cute baby boy clothes – The Trendy Toddlers is one of the websites offering fashionable, comfortable, and attractive baby clothing all in one place. The secret that hides beneath shopping smartly is avoiding over-shopping and buying a limited amount of clothes because your little one will eventually grow out of them.
The perfect balance between purchasing too many or too few baby clothes is initially difficult to determine. Helping new parents gauge the right number of clothes they need for their little ones is of utmost importance. In this article, we answer the frequently-asked question – how much baby clothing does a new parent need?
Determining Your Needs
Experienced parents often suggest purchasing a week's worth of baby clothes is the most realistic and ideal approach a new parent should take. Most parents buy baby clothes of the "newborn" size. However, newborn-sized clothes only fit babies for the first few weeks.
Some babies happen to be too small to fit into the "newborn to three months" size range. Therefore, it is best to buy a few outfits of different sizes. Additionally, the number of baby clothes a parent needs depends on the factors mentioned below.
The climate in Your Region
While buying clothes for your little one, you must consider the region you reside in. Parents must decide the type of clothes and the quantity they purchase according to their country's climate. Your country's climate influences the kind of clothes your child needs. For instance, babies born in a region where it is cold throughout the year need warmer clothes like onesies, hats, and jumpers.
The Frequency of Doing Laundry
A parent's access to laundry and how often they plan on washing their little one's clothes makes a huge difference in the number of baby clothes they should purchase. Children can have numerous messy situations within a single day. A parent might need to change their child's clothes once a day at times or even three times within a single day.
Once your little one is here, there is no denying that you will neither have the time nor the energy to wash and fold your clothes often. A parent must have enough clothes to last them one week. Most parents tend to change their child's clothes twice a day, which means fourteen items of baby clothing would suffice for the week. However, if you plan on washing clothes throughout the week, you may purchase fewer clothes.
The Components of a Child's Wardrobe
Once you determine the amount of baby clothing you need, you should decide on the essentials that make up your child's wardrobe. From onesies to formal dresses to hoodies, it can be tempting to pick up every baby clothing item. Below, we explain the must-haves of your child's wardrobe and the amount you should purchase.
Comfort must always be a priority when purchasing clothes for your little one. Onesies are a must-have for babies. There is no denying that onesies merge style with practicality. Onesies may be worn as a stand-alone item during warmer days and layered under cute outfits in cold weather.
Therefore, regardless of the region, new parents must purchase a few onesies for their baby. Four to seven onesies would be optimal for a start. By buying seven onesies, you will always have a clean piece if you do the laundry weekly.
Babies rarely wear pants as a stand-alone piece of baby clothing. It is always recommended to take a safer approach and purchase three to five pairs of pants regardless. We suggest buying a few pairs of pants as they can be put on over their onesies to keep your little one's legs warm.
Baby T-shirts are a staple in any baby's closet. T-shirts can be layered under a onesie or work as a stand-alone item when the weather is warm. Buying five to six T-shirts is what most parents recommend.
Additionally, a baby's wardrobe comprises many other items. It is a great idea to purchase one cardigan, two hats or beanies, two pairs of leggings, and mittens for cold days. Around five pairs of socks and two swaddles do the trick for most parents.
Conclusion
Determining the number of baby clothes you should purchase can be confusing, especially for new parents. Therefore, we explained the quantity and the different types of clothes a parent should buy for their baby.