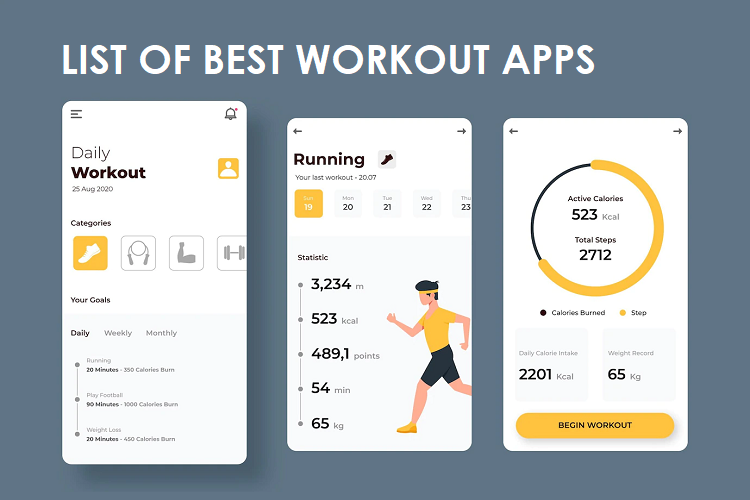 Most of us want to be fit and healthy, but not everyone feels comfortable going to the gym or hiring a trainer. This is a dilemma a lot of people face, especially the younger generations. But fret not, this is where the best workout and fitness apps swoop in to save the day. Similar to a personal trainer, an average workout app comes with a variety of fitness features to help you devise a custom workout regime, remind you to stick to it, set daily goals and provide feedback, and even give you tips and ideas to polish your diet plans.
Workout apps help you remain fit while maintaining a practical and economical approach to working out. Incorporating a workout app into your fitness regime helps you enjoy the benefits of a productive workout without having to travel to the gym or pay for an expensive gym membership. Even if you choose to go to the gym to work out, you can still benefit from these apps.
As the demand for high-quality fitness content grows, game app tech companies have started releasing best workout apps that offer a wide array of interactive features and more productive fitness instructions. But with so many workout apps available in the market, it can be challenging to decide which app and workout plan works best for you. This is why we've compiled a list of best workout apps for iOS and Android users that you can pick from based on your fitness needs.
So, if you're looking to get fit in the new year, be sure to check out the best workout apps!
Top 18 Workout Apps for iOS and Android
Workout apps can be extremely beneficial in helping you to reach your fitness goals. However, with so many different apps to choose from, it can be difficult to know which one is right for you. To help you out, we've compiled a list of the best workout apps you can use. So, what are you waiting for? Get started today!