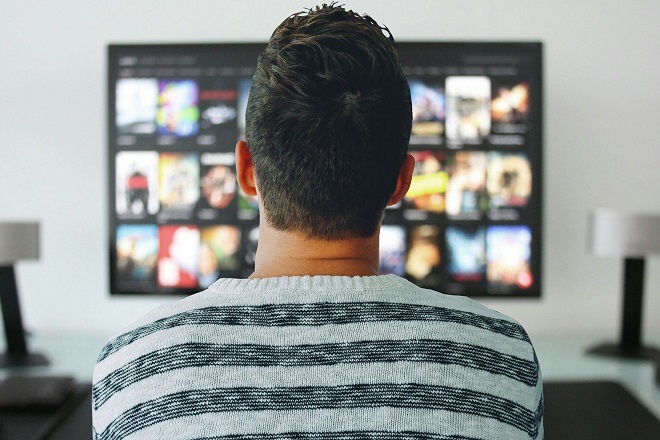 When it comes down to which is the best TV cable alternative, Hulu Live TV stands at the top. Hulu TV provides the best customer experience. The live feature of the Hulu TV combines the live program with the TV shows for the audiences to enjoy seamlessly.
The live features of the Hulu TV have given an edge over the other cable providers. And the best part of Hulu TV is that the price of this cable connection is the same as the other cable connections.
You will get all the possible shows and live shows that you can enjoy with your family anytime. And once you add the streaming services of the Hulu TV, it becomes an unforgettable experience.
What is the cost of this platform?
There are several platforms that provide Cable TV services, but if you are looking for a platform that comes close to the traditional cable TV providers with modern technologies, then that would be Hulu Live TV.
The current price of Hulu TV is $55 per month. You can also avail of free trial service for 7 days. Hulu TV provides different kinds of services with different monthly charges. You can just go through the plans and can choose one plan that fits you like a tailor-made one.
It has similar services provided by the other cable operator. You can easily cancel your subscription with Hulu without any prior notice or penalties.
Hulu Live TV Channel List
Hulu TV has a diverse range of channels to suit different kinds of users. It has more than 65 channels that cover all the regions of the world. You can access these channels from your laptop also.
Here is the full list of the Hulu Live TV channels.
A

ABC

ABC News Live

ACC Network

A&E

Animal Planet

B

Big Ten Network (BTN)

Boomerang

Bravo

C

Cartoon Network

CBS

CBSN

CBS Sports Network

CNBC

CNN

CNN International

CW

Cheddar

Cozi TV

D

Discovery Channel

Disney Channel

Disney Jr

Disney XD

E

E!

ESPN

ESPN2

ESPNews

ESPNU

ESPN College Extra

ESPN Bases Loaded

ESPN Goal Line

F

FOX

FOX Business

FOX News

Food Network

FS1

FS2

FX

FXM

FXX

Freeform

H

HGTV

History Channel

Headline News

I
L
M
N

NASA TV

NBC

NBC Golf

NBC SN

National Geographic

Nat Geo Wild

O
P
S

SEC ESPN

Smithsonian Channel

SyFy

T

TBS

TCM

Telemundo

TLC

TNT

Travel Channel

Tru TV

U
V
All the mentioned channels include some of the international based channels.
In addition, all the local shows are included in the Hulu live TV shows. This addition will not cost you any penny. And the best part of them is that you don't need a pair of antennas to get hold of the local signals.
Hulu Live TV Local Channels
Local channels are something that you will love about Hulu Live TV. The reason can also be that Hulu does not change for any local channels. As I have already mentioned, the Hulu channel provides free service for the local channel. Most of the cable operators either charge for the local channels or charge extra fees for them. What's more, you want from your cable operator? You are already enjoying the free local shows available in your area.
Available shows
The reason why Hulu is able to offer such channels is that of all the TV channels that have started giving Live TV show services. All the operators providing live shows have made it easier for the Hulu live TV to give its customers the same services.
All the live shows that you can see with the help of the Hulu live TV contain a huge diversity. That means there is something for everyone. Staring from the sci-fi, drama, comedy, to the animated movies for the children.
Does Hulu Live supports DVR?
With the live streaming platforms, one of the most asked questions is "What channel would the customers get with the Hulu packs?". In addition, some of the customers are also interested whether or not they will get DVR services or not with live streaming.
Hulu has one of the largest streaming libraries, so it makes sense that people will look for the DVR to watch all their favorite shows.
Here is what the vase package contains.
With the base package, you will be able to get 50 hours of the cloud storage facility.
You can use two screens simultaneously.
It allows you to watch your favorite shows from any mobile phones, tablets and laptops.
If you are a sports person then having only 50 hours of cloud storage might not be enough for you, but if you change your pack to the advance pack, then you can increase your cloud storage.
The advanced DVR version allows you to record up to 200 hours of live shows. This add on also help you with the following features:
You can easily fast forward the commercials.
There are no limits with simultaneous recordings.
You can stream the shows from any devices that support the Hulu services.
How many TVs can be supported in one stream
Another add on that you will really love is that Hulu allows you with unlimited screen add ons. There are times that everybody wants to watch a different show, you can simply use an addon that allows you to see a different show with the help of different devices. And the best part of this add on is that it comes to wit the base plans.
You just need to pay $15 to activate an unlimited screen. And everybody can enjoy their favorite show at the same time.
Hulu Plans and Prices
We have been talking about the live features of Hulu TV. But in the midst of this, we forget that it also provides their different plans.
This is the cheapest plan you can get with Hulu. This plan contains ads and has no live TV facilities. In addition, you must wait 24 hours to watch any aired show. It costs $5.99.
It is an upgraded version of the earlier pack that costs $11.99. The only thing you will get with this pack that it will not contain any ads. You have to still wait for 24 hours to watch any aired show.
This plan is just other cable operators that provide you 65+ channels. It also has live TV features. And with just some extra add ons you will be able to use simultaneous screens to watch different shows at the same time.
Hulu Add-ons
There are times when just the basic channel does not make the cut for you. This means that you need some add ons. However, for the add ons, you need to pay some extra for each add on.
With the add ons, you can have the premium channels.
Starz: $8.99
Cinemax: $9.99
Showtime: $10.99
HBO: $14.99
In addition to the add on of the premium channels, Hulu also provides two types, oh add on packages. If you want you can add them to your channel list.
Entertainment package: $7.99
Español package: $4.99
When you see Hulu TV as a whole you will be able to see that it is a complete platform that provides you with seamless entertainment.
Conclusion
If you are looking for affordable cord-cutting technologies that can replace the cable operating TV channels. Then it is the Hulu Live TV that you have been looking for. Hulu started as a streaming site, but it is now slowly replacing the traditional Cable operators. Looking at how it is being adopted in the market, I can say that it can be the future's Cable operator.