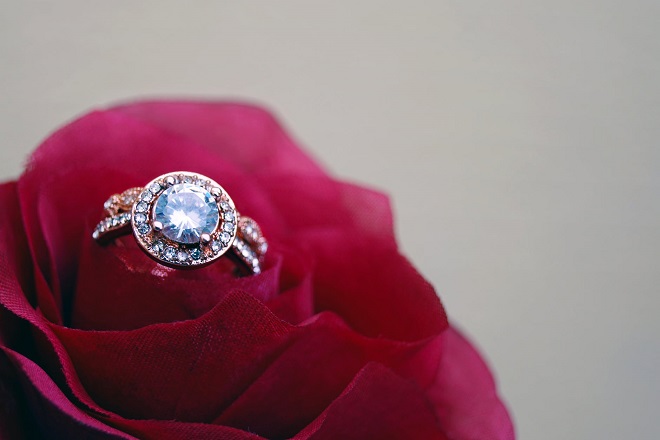 There is a common misconception that custom-designed jewelry like rings is only affordable to couples and stars with lots of money. The recent technological advancements and the increase in popularity of custom jewelry has made them largely affordable.
The implication is that many people can actually afford customized jewelry as opposed to going for the off-the-shelf jewelry. A custom engagement ring is undoubtedly very romantic, although it requires a substantial amount of research for you to get the best deal of your product. Here are seven critical tips that you can utilize before considering purchasing a custom engagement ring.
Evaluate your Budget
As noted earlier, customized products do not necessarily imply being expensive. As a buyer, you need to be honest regarding the amount you are able and willing to spend on your engagement ring. Providing honest information will help in ensuring that your jeweler gives you the appropriate advice, which helps you in making the best decision for your ring based on your budget.
Go for a Reputable Jeweler
Jewelers, just like any other human, may exhibit undesirable characteristics to give you the best you desire. For this reason, it is important that you look for a jeweler whom you can trust for their advice and expertise. A good jeweler will be more than willing to ensure that you experience 100% satisfaction with your custom engagement ring. You need to perform research about the jeweler you rely on for your ring to avoid inconveniences and loss of money for what you don't want.
Consider Potential Warranties and Aftercare
As a customer, you do not want to experience any health issues from wearing custom engagement rings that should serve you for the longest time possible. Therefore, you should ensure that you obtain all the information regarding the ring in writing, which possesses detailed information regarding the ring such as final price, agreed date of delivery, as well as the purity of the metal. You should keenly enquire and understand the ring offered to you by the jeweler in terms of warranties and aftercare to avoid future complications and problems with your ring.
Be sure to be Involved
You may not get all the time to oversee the entire process of making your customized ring. Although you may need to occasionally visit your jeweler to confirm the progress of ring customization, you need to collaborate more with your jeweler so as to ensure that you have a substantial cover story regarding the progress. You may consider going to the jeweler who utilizes remote bespoke services that help you have your ring created and designed without you leaving for the store.
Try Different Rings
Having an engagement ring on your finger is something that you don't get quite often. To some people, the ring may be the most expensive thing they have. This implies that you have to make sure that you try wearing different rings in search for the one that fits you best. Trying different styles of rings will give you a better picture of the shape of the ring you want. In fact, you may realize that a given style suits you better than the other.
Begin Early
You may not wish to have your custom engagement ring made in a hurry because you went to the jeweler late. Therefore, you need to order for your ring early enough so that the jeweler has the time to create the best ring based on your preference. The advantage of starting early is that you will have the time to make any adjustments you may desire, and still have your ring ready in perfect time.
Buy Ring & Wedding Band from the Same Store
You should not think about having a custom engagement ring without a wedding band. The idea is that both items should match as you will need to wear them at the same time. In most cases, jewelers provide the best advice on what fits you better. You may be more surprised to find that it is cheaper getting the engagement ring and the wedding band from Linara Custom Jewelry.
Having these 7 tips in your fingertips provides you with a clear mind of getting the best engagement ring that is specifically designed for you. Having a custom engagement ring is undoubtedly the greatest option to consider as you celebrate one of the biggest days that ushers you into a new chapter of life.