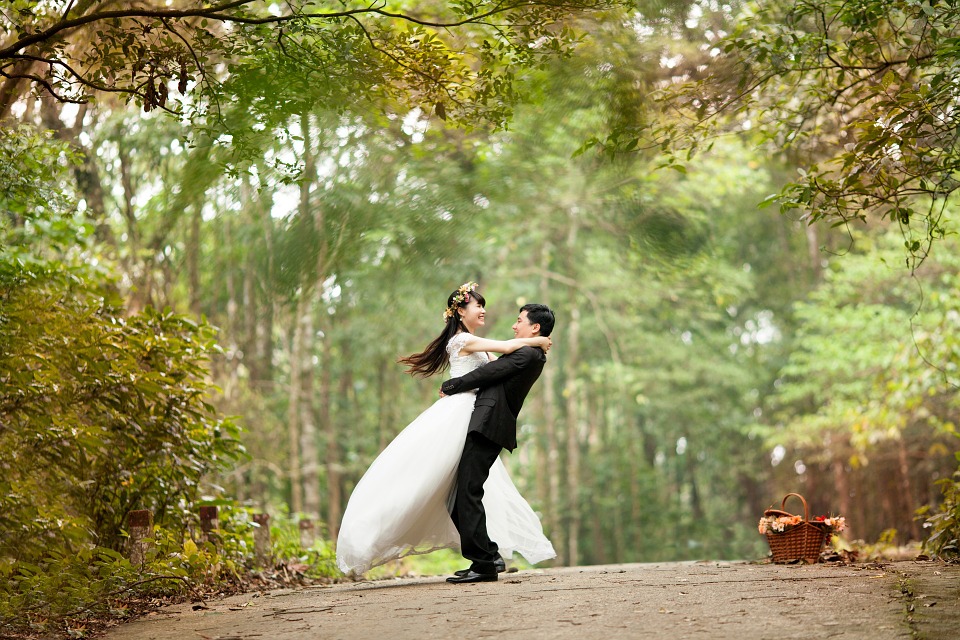 Congratulations on your upcoming nuptials! Do you have a wedding planning checklist yet? It's a must! Browse this post to learn how to plan a wedding!
A wedding planning checklist is the perfect wedding planning guide to see you through wedding preparations. Planning a wedding can be overwhelming, draining and tiring with everything there is to do. You don't know where to start and you need to meet deadlines.
Wedding planning should be much fun, from getting your dress to creating your target gift registry. We want to help you make sure you have an easy and fun time as you plan your wedding.
So, stay on this post to see everything you need to plan your own wedding and honeymoon.
The Wedding
The average time between the engagement and a wedding is about 14 months. Some have it longer and others shorter. With all the things to remember about the wedding, you need to get moving. Below is a wedding checklist that will keep on track and help you work right on time, forgetting nothing. We graded it according to priority, so find it below.
5-4 months
Create a wedding budget between you and your partner. This determines the type of wedding you will have.
Come up with a guest list that fits your budget. The guest list is a combination of all sides of the family.
Scout and book venues.
Bring a wedding planner on board.
Send out wedding save dates.
4-3 months
Get all your DIY ready and enlist the help of everyone you can for things needed for a wedding.
Pick a wedding theme and begin to work with it.
Check out and book wedding vendors. DJ, band, photographer, florist, caterers.
Hire the officiant.
Get your wedding attires and first fitting. Getting the perfect and ideal wedding dress at one stop is always a war. So, you need to start scouting the shops early enough or attend wedding expos.
Order your wedding invitations.
Subscribe to beauty and fitness routine.
Start looking at places for the honeymoon.
3-2 months
Check with your vendors for updates.
Build a wedding website and create a wedding registry.
Book wedding rehearsal dinner venue.
Plan the wedding menu.
Send out wedding invitations.
Secure all rentals and things to plan for a wedding.
2-1 Month
Apply and pick up a marriage license.
Get your rings.
Send your bridal part in for their attires and fittings.
4-2 Weeks
Finalize with officiant and wedding vendors.
Create your wedding day program. Every vendor should have it, for a seamless flow of the event.
Track down unanswered RSVPs.
2-1 weeks
Hand over the venue address and total guest count to the caterer. They need to acquaint themselves with the site and start planning towards the wedding.
Float a seating chart for guests.
Give the band and DJ your wedding songs playlist.
Break a dance in your wedding shoes. Ensure they fit and are comfortable.
Prepare a bridal emergency kit.
Pack up something sensual for the wedding night and for the honeymoon.
Mark up payments in envelopes for officiant and vendors.
Get wedding favors and bridal party gifts.
Go for final fittings and pick up your dress.
1 week – wedding day
Get a bridal befitting manicure and pedicure.
Get a massage to help you relax.
Rehearse your vows over and again.
Take lots of rest.
Post wedding
Send handwritten thank you notes to guests.
Exchange all duplicates on wedding registry gifts.
Send your dress and tux to the dry cleaners.
Time to get the honeymoon bliss!
The Honeymoon
The wedding planning checklist extends to the honeymoon period. This is especially if you plan to go on a destination honeymoon. There are things needed for a wedding honeymoon that one must not forget. Mind you, the simplest things are most times the best things.
You do not have to spend so much to have fun. But if you can afford to splurge, why not? Plan your honeymoon in the right order with the wedding checklist below.
Set a honeymoon budget.
Agree with your partner on a destination.
Renew your passports or get new ones.
Get visas if needed.
Get insured for travel.
Book accommodation.
Secure transportation at the honeymoon destination.
Do every other necessary documentation.
Shop for the honeymoon.
Get your prescriptions and vaccinations, depending on your destination.
Write down destination, contact details for a trusted friend or relative.
Assign someone to your emails.
Confirm the weather of the honeymoon destination.
Pack your luggage.
Change some money to destination local currency.
Get a carry-on for your essentials like passports, phones, laptops, chargers, cash etc.
There are so many important things to plan for a wedding which we forget or overlook. The things you overlook are often the most important. But one could forget, because of the overwhelming feeling of having so much to do in a short time. This is especially for those who plan their own wedding, as they are new on the job. So, if you're one of them, take advantage of our wedding planning checklist to pull off your wedding!