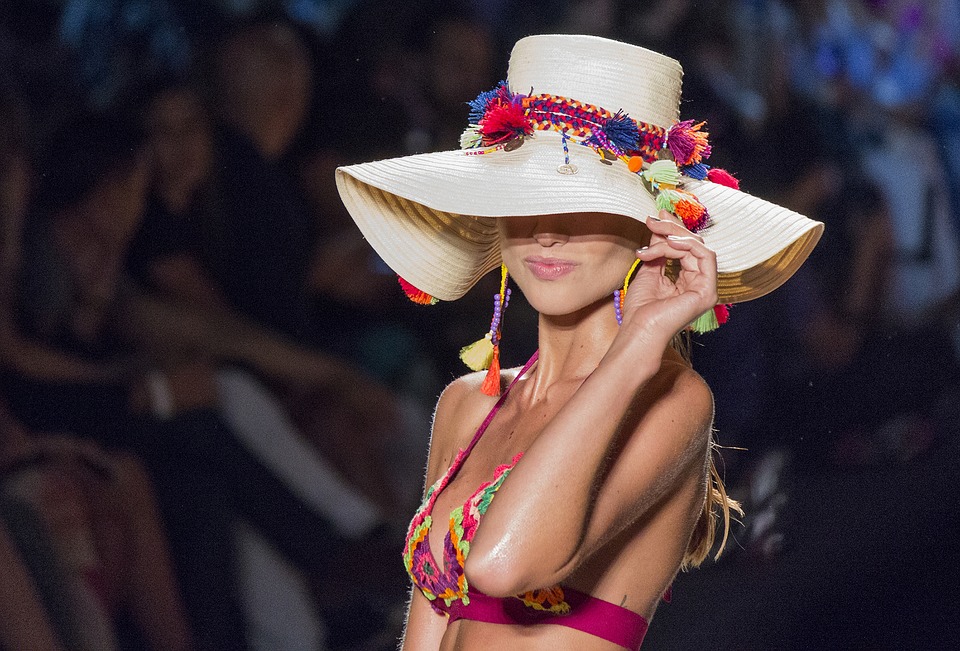 Shopping for the perfect clothes can really be a nightmare for women, since there are so many body shapes and sizes and not as many varieties when it comes to wardrobe. The struggle becomes especially difficult when you start looking for the perfect swimsuit, because not every body is proportionate in the way retailers assume. So sometimes, when you can't buy a bikini top and bottom separately, the battle begins. The same goes for one-pieces if you can't find the one to fit both your bust and your bottom perfectly. This is why you need to know your body type, and look for the swimsuits accordingly. Even though you may be in love with monokinis, unless your body type is meant for one, you won't have much luck finding the one for you.
A triangle
If you're struggling with a heavier bottom, your figure is shaped like a triangle, which is why you should look for the bikinis that balance out your bottom. Invest in a full bikini bottom and look for one with a lower-cut leg opening. To make sure you don't expose too much skin in the hip area, avoid high-cut bottoms. Also, you'll want to draw attention to your upper body, and the best way to do that is with low necklines and halter suits that tie at the neck.
An hourglass figure
If you have a petite waist and curvy hips with a full bust, you're an hourglass figure. A high-waisted bottom and a bikini top will look flawless on you. This will look especially flattering on tall girls, since they won't have a feeling of a cut-down torso. Also, don't look for too high a bottom, but just high enough to highlight your midriff. If you're more of a traditional bottom kind of girl, just make sure you don't get one with bows on the hips. A clean finish bottom is all you need for your curvy hips. A classic one-piece is another great suggestion for an hourglass figure, since it'll make all the accents pop and your figure will look amazing.
An inverted triangle
Broad shoulders and a big bust is the characteristic of the inverted triangle shaped figure, so you should invest in bikinis that will balance your upper body proportions with the lower body.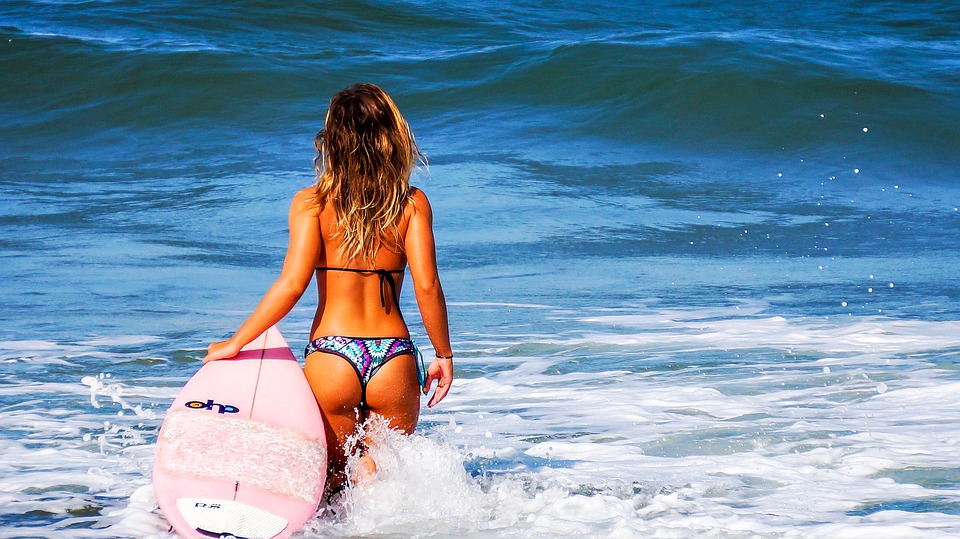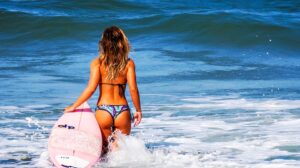 Some of the sexy trendy bikinis you should look for are the ones that have good support in the top, such as string tops with molded cups and underwire. A halter suit is another flattering style, and it'll also accentuate the collarbone and neckline.
An apple
If you carry your weight throughout the middle and you're self-conscious about your tummy, look for the pieces that will smooth out your middle. To camouflage the trouble area go for tankinis, high-waisted bikinis or shirring models.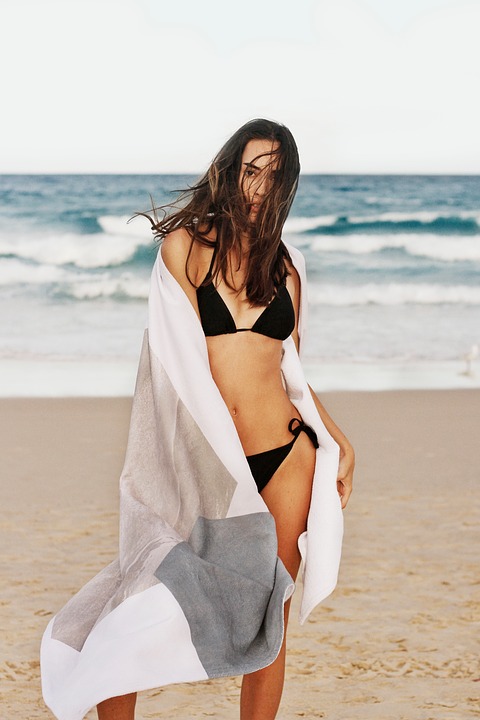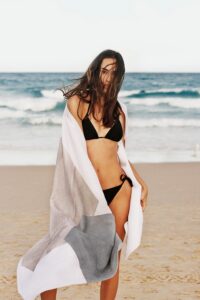 You'll want to create an illusion of a smaller waist, and the best way to do it is to pick the swimsuit that gathers on the side or in the middle. Textures, patterns and ruffles will also help you conceal a larger lower waist.
A rectangle
A lack of curves is the main feature of the rectangle figure, so the main goal here would be to create an illusion of curves. One of the best ways to do that is to wear a super feminine one-piece, that'll make your waist look smaller. Furthermore, the pieces with side cutouts will draw extra attention to the waist. To visually elongate your figure, go for the pieces with a curve on the leg opening. This will also give your hips and bottom a nice shape.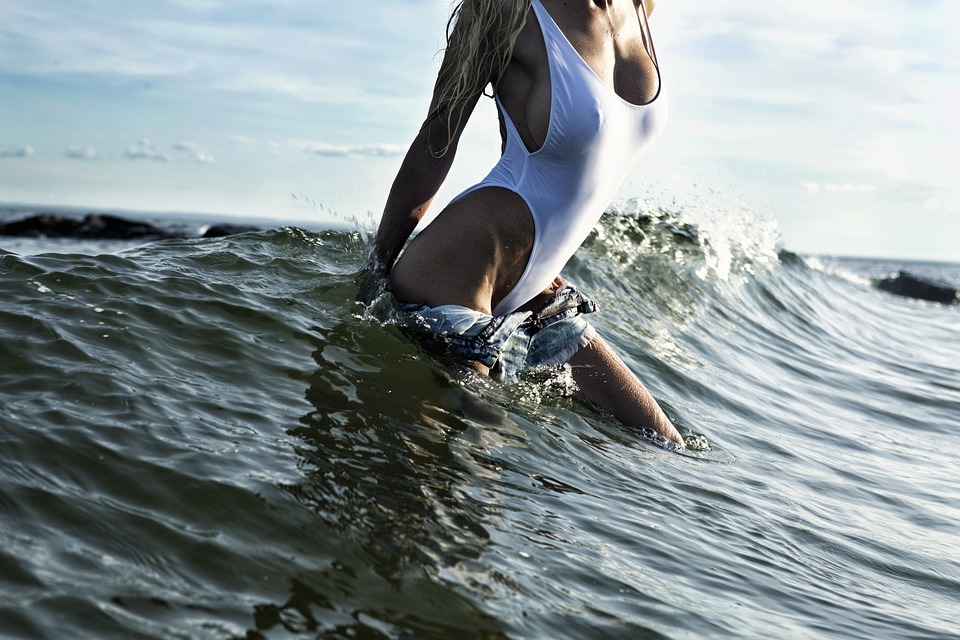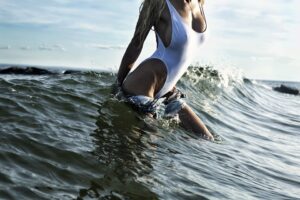 If you've been struggling to find the perfect swimwear for your body, those days are long gone now. With previously mentioned tips, you'll have no trouble finding the perfect bikini for your body type, and you'll be able to enjoy the summer to the fullest.