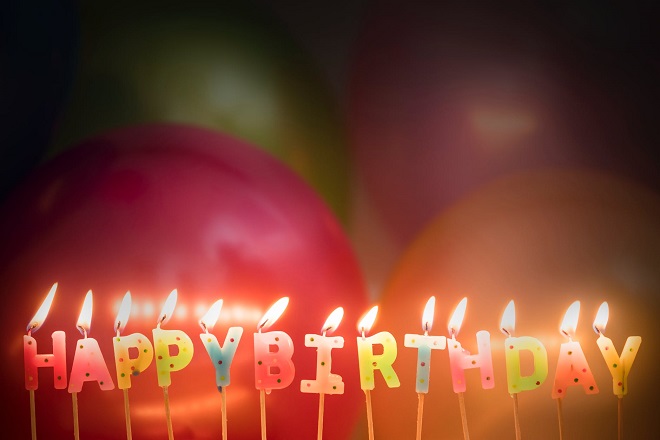 Daughters are our own little angels and never fail to melt our hearts with their adorable antics. The day she was born is surely one of the happiest days of your life, so, When it comes to her birthday, you must have planned to make it a special one. She totally deserves it but making her birthday a memorable affair will need more than just the intent. You need to think out of the box to go beyond the traditional way of celebrating a birthday.
Your daughter's birthday should be based around things that she likes and keeping it all a secret affair will be an added incentive. To help you out, here are seven easy ideas to plan the perfect birthday for your daughter:
Cut the birthday cake at midnight
When the clock strikes 12, give your little princess a sweet surprise in the form of a delectable cake. You can go for a customized cake themed on her favorite things such as a doll, cartoons, superheroes, etc. There are many online cake ordering websites which offer midnight cake delivery in Bengaluru, Mumbai, Delhi, Gurugram and other big cities. They also provide customization as per your preference.
Take her on a fun outing
It is your daughter's birthday and the whole point is about making her feel happy and special on her day. There are many ways of doing so other than a boring house party. You can take her to an amusement park, a zoo or even for a children's movie. The outing will not only be a fresh change for her but will also help you bond with her.
Get her thoughtful gifts
The gift that you get for her on her birthday should have an special significance. You should encourage her hobbies as it helps in the all-round development of a child's personality. So, if she likes painting, get her a kit of paint brushes and colors. If she is a bibliophile, get her a nice read. Such things not only make awesome gifts but will also make your daughter happy.
Make the party theme-based
If you decide to throw a party on your daughter's birthday, make it a theme-based one. Right from the decorations to the cake, everything should be in sync with the theme. It will not only catch her attention but will also make other kids, who will come for the party, curious and excited.
Cook her favorite dishes
Your daughter, like any other kid, surely loves treats that include her favorite dishes. So, cooking her favorite dishes on her birthday, will surely make her feel happy and special. If you don't find cooking them convenient, you can also order.
Decorate her room
Decorating your daughter's room with things she likes will surely warm her heart. Alternatively, while she is asleep, you can decorate the living room and take her there for a surprise birthday celebration. It will surely make her feel on the top of the world.
Take her on a trip
Kids are inherently curious and love going on trips or vacations as it lets them explore new places. Your daughter will also welcome the idea of going on a family trip or vacation. Besides giving her a whole location to explore, it will also give the time for some family bonding.
Kids are just as innocent as they are adorable. More often then not, it is the small things that mean the world to them. All these ideas are easy to implement and will surely make your little girl's birthday a memorable one.