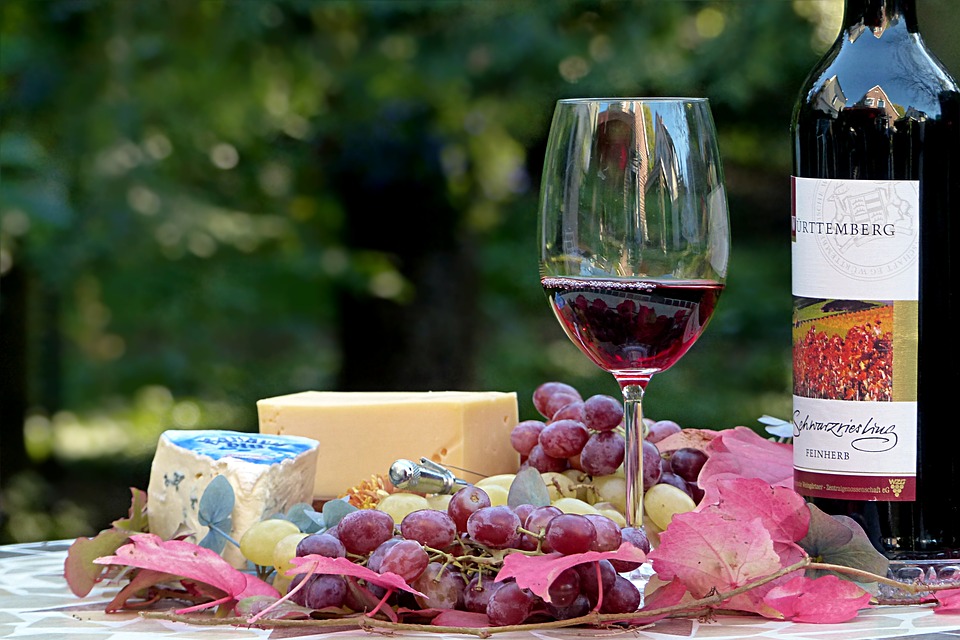 Buzzwords abound in the wine industry, and with a global eye on "green" issues and healthy, wholesome nutrient driven ingredients, more conscientious consumers are looking for wines that tout biodynamic, organic, and sustainable methods readers.
Wineries that celebrate conservative vineyard practices designed to forgo synthetic fertilizers, fungicides, pesticides, and harsh herbicides are becoming more popular. But how can you make sure the wine you are choosing is organic, and that it was made with biodynamic and sustainable practices? In this guide, we'll look at the practices and recommend wineries to try.
Organic Wines
If you see "Made with organically grown grapes" on a wine label, the grapes were cultivated according to organic practices in an organically certified vineyard, but they don't necessarily qualify for U.S. organic certification or international organic label designates (often termed agriculture "biologique" or "AB" in Europe). This is because most producers must add additional sulfites to keep the wines intact and prevent rapid oxidation.
Organic vineyard certification in the United States requires strict compliance with USDA organic regulations, prohibiting the use of chemicals or conventional commercial fertilizers for a minimum of 3 years before full certification can commence.
What Makes a Wine Organic?
True "organic wines are fairly rare; they must contain at least 95% certified organic grapes in the bottle. The rules for wines "made with organically grown grapes" run a little looser, requiring the wine to carry a minimum of 70% organically grown grapes. American wines carrying organic seals must maintain extremely low sulfite levels—below 10 ppm—along with being made in an organically approved facility.
Organic Producers to Try
Badger Mountain, Benziger, Bonterra, Chateau D'Arcole, Chateau Guiraud, Cono Sur, Emiliana, Grgich Hills, Kawarau, Pontet Canet, Tablas Creek, Snoqualmie, Weingut Tesch
Biodynamic Wines
Biodynamics places a priority on ecological biodiversity, requiring that portions of an estate be dedicated to the preservation of biodiversity from the ground up and ensuring that natural wetlands or forest foundations remain an integral influence.
What Is Biodynamic?
Biodynamic bring a closed system of farming to a wine estate. Biodynamic practices view the entire scope of land, not just the vineyard rows, as the farm. They seek to maintain a self-sustaining environment by redirecting natural farm by-products like composting crops or cow manure as fertilizer and emphasize natural applications and unique soil preparations often based on herbs, minerals, and manure, along with crop rotation and cover crops to amplify the soil's vitality and microbial population.
Planting Methods
Planting, pruning, and harvesting in a biodynamic vineyard are routinely tied to a biodynamic calendar with roots firmly planted in seasonal, solar, and lunar cycles. Philosophically these cycles suggest optimal times for maximizing positive soil and ecosystem interaction with a vine.
The viticultural practices promoted by biodynamics extend beyond organics; while both forgo conventional chemicals to hold pests, fungus, and diseases at bay, biodynamics turns it up a notch to view the land as a cohesive, integrated, self-maintaining system—an organism itself with the facets of soil, sun, inputs and outputs, crops and compost, roots and fruit all working in synergy to accomplish a seasonally stable mode of vine growth and wine production.
Certification
The certification organization for biodynamic wines is Demeter International. Grapes may be certified as biodynamically grown, but to reach the biodynamic wine status, strict Demeter winemaking practices must also be adhered to, including specific standards for cleaning equipment, packaging, labeling, and wine storage conditions, along with restrictions on the utilization of commercial yeast additives and adjustments to acidity levels.
Biodynamic Producers to Try
Benziger, Bonterra, Bürklin-Wolf, Castello di Argiano, Domaine Les Chesnaies, Domaine Leflaive, Grgich Hills, Quintessa, Quivira Vineyards, Robert Sinskey, Weingut Trossen, Zind-Humbrecht
Sustainable Wines
The sustainable wine label designation is the most loosely defined and may top the charts as the most misused wine eco-buzz word. While many vineyards are looking to sustainable, long-term growing practices that maintain both the health of the vineyard and the people working it, there's a significant range of sustainability found in today's wine estates around the world.
From simple conservation principles to full-blown solar panels, wind energy, green packaging, and more, sustainability encompasses environmental, economic, and social stewardship.
Many U.S. wine producers are looking to Oregon, home of two sustainable certification organizations, for definition and direction. However, a variety of regional organizations exist to guide sustainable winemaking methods around the world.
What Is a Sustainable Wine?
Typically, sustainable wines are a step down from organic certifications, not completely committing to forgo chemical control of vineyard pests and problems, but endeavoring to use them sparingly when appropriate.
Integrated pest management practices are a cornerstone of most sustainable-minded operations. Sustainable programs offer producers a happy medium, encouraging fundamental eco-friendly principles while allowing a margin for vintages that require heavier interventions to prevent crop devastation from weather- or pest-induced problems.
Many vineyards prefer to employ sustainable—and even organic or biodynamic—practices as a standard operating procedure, yet appreciate having the leeway and flexibility to handle unforeseeable issues with conventional methods when absolutely necessary, without risking the loss of hard-won organic or biodynamic certifications.
Sustainable wines work to address issues of soil depletion and erosion, while engaging in ecologically-sound water management programs, biodiversity preservation, and minimizing the environmental impacts associated with the wine production process.
Sustainable Wine Producers to Try
Adelsheim, Ancient Peaks, Chamisal Vineyards, Chateau de la Selve, Chehalem, d'Arenberg, Domaine Drouhin, Hahn, Haras, King Estate, L'Aventure Estate, Lapostolle, Shafer Vineyards, Tenuta Delle Terre Nere
Now that you know what organic, biodynamic, and sustainable wines are and how to find them, it's time to go out and try a few! Enjoy!