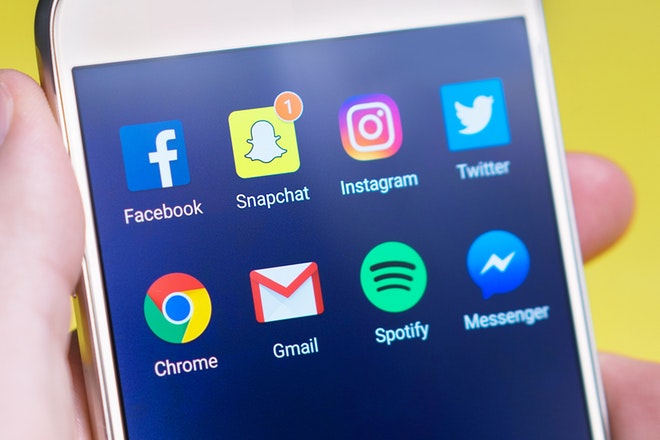 By now, everyone knows that social media marketing is a cost-effective way to increase your company's online visibility through regular updates and posts. For small companies, in particular, it pays to use social media marketing if the company's budget is limited.
Regardless of size, a company can use marketing on social media to build the company's brand, improve customer service, foster lasting and loyal relationships with customers, and drive overall growth.
But just like with traditional marketing methods, such as TV commercials and printed ads, your social media marketing will be completely ineffective if you don't adapt it to your audience, or even worse if you communicate with those who aren't at all in your target group.
In this post, we'll look at 5 ways your small business can improve its social media marketing strategy successfully.
1
Think of the Target Group
Who is your company trying to reach via social media and for what purpose? Does your target group exist in the networks you use or is it an assumption? The less you know about your target audience and how they use different social media networks, the less opportunity you'll have to reach them.
You not only need to know what they're up to, but also that they want to share content or interact with you on a particular channel.
If you want to improve your social media marketing strategy, consider ways to drive organic traffic and ensure proper growth. For instance, if your business uses Instagram the most, then this social media platform can serve as a powerful tool for small businesses that understand how to best leverage all of its features.
Experienced social media marketers can develop strategies that will grow Instagram organic followers. This requires drawing the attention of the right people to your account through the authentic content you offer, or, in other words, through recommendations, shares, and hashtags, rather than paid ads.
Nowadays, we see ads and commercials all around us and this is the reason why organic traffic is proven to be much more effective as it brings higher ROI, and conversation rates, which ultimately leads to higher sales and profit.
If you're a small business still learning about social media marketing, you must be aware that these platforms are based on conversations and dialogues and the best way to engage your target audience is by listening to them.
Do your best to monitor and follow up whenever your company or brand is mentioned on social media and see which keywords and hashtags are used in the context. Also, look at what your competitors are doing. When you're updated on what is happening, it becomes easier to design your message so that it lives up to your target group's expectations. The basic idea of ​​social media is to avoid overwhelming your prospects. Instead, you should strive to become part of ongoing conversations.
In addition, you may need a tool for social media management as a way to schedule your messages so that they're sent out and received at an optimal time.
4
Build Trust With Customers
To strengthen your brand and generate more sales, small companies must work on maintaining customer contact and creating trust via social media.
The way you speak to your customers affects how you're going to be perceived. So, it's essential to be honest in your marketing strategy and on your social media accounts. If you drive traffic via misleading and exaggerated captions and hashtags or try to take shortcuts, there is a great risk that customers will see through you and instantly lose their trust in your brand.
On social media, your business can be more flexible with sharing information. In other words, you have the chance to showcase everything you're involved in via text, images, or videos and at the same time encourage customers to engage with your brand.
The key to knowing which marketing strategies to focus on is to do a follow-up. Many marketing professionals spend a lot of time on strategies that don't deliver, simply because they don't have enough data and support to discover what is not working.
A well-thought-out follow-up makes it possible for you to see where your leads come from, what works and what doesn't. Then you can refine your strategies to suit your target audience.
Final Words
Social media marketing can work very well for small businesses if done right. Focus on attracting the right audience, create interesting conversations, build trust with your potential customers, and always follow up to see whether your social media marketing is bringing in the right results.