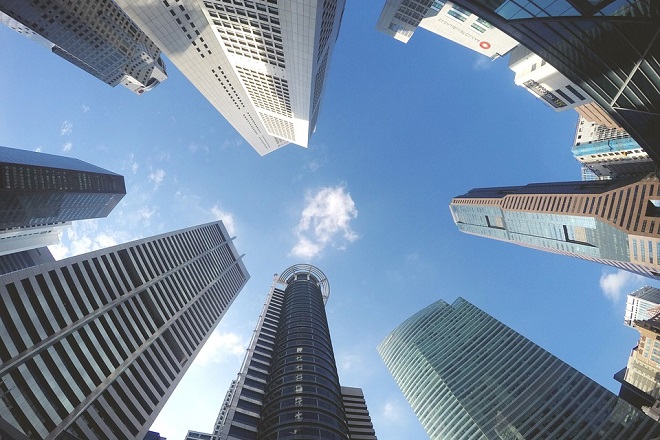 There are many reasons as to why you might consider moving to a new commercial location. Whether it's due to your business expanding and needing more space or simply to be in a more prime location for passing foot traffic, moving into new commercial premises can be a really exciting time for you and your business.
But, whilst this is a really exciting time, it can also be busy, tiring and stressful. There are so many different components to think of when moving into a new commercial premises, from staff management to the logistics of the actual move. Moving premises as a commercial business is often a solution much needed, but can often bring with it a lot of things to tackle.
It's important to prepare yourself and your business for relocation to new commercial premises. Whilst this is a hugely exciting milestone for your business, very few people realize just how time-consuming and disruptive a commercial move can be. With that in mind, let's take a look at some tips for moving into a new commercial premises and how best to prepare your business for minimal disruption.
Time is Key
When it comes to relocating to a new commercial premises, preparation is key. All in all, relocating to a new premises can be quite a long and arduous process and one which requires a lot of careful planning and consideration, so rushing through the move and relocation process is not advised.
Before you even start packing and planning the move, it's recommended that you plan a commercial relocation around 6-12 months prior to the date you are aiming for. This gives you plenty of time to think of the nuances involved with your relocation and plan out what you want to achieve with your new commercial property.
An average, commercial property relocation takes around 6-9 months to complete, so this is the timeframe you should keep in mind when it comes to searching for a new premises and keeping your business goals in line. If you're conscious of a move potentially affecting your business plans or key growth indicators, then it might be best to delay or reschedule your planned moving date.
When it comes to finding new commercial premises, you want to make sure that you are clear on what it is you want for your business and long term visions, whilst also leaving yourself plenty of time.
Plan Moving Day Down To The Finest Details
When moving day does come around, you need to plan it down to the finest details. If you have a large team of employees who usually work from the office, then you will need to arrange for them to work elsewhere for the day, or ask them to help with the move if they are willing to do so. For moving day, you need to get a small team together, with one person in charge of operations. They can liaise with other members of the moving team, the removal company and any other subcontractors to make the day run smoothly and efficiently.
As you will be moving from one commercial space to another, there are things such as furniture and IT equipment that you will need to consider, including computers, internet and phone connections. In preparation for moving day, it's best to contact your telecom providers with a good amount of notice so that you're not left cut off and without services for a day or two following the move. If they are aware of your moving date, then they can send out engineers to ensure that you're up and running from the first day.
It's also best to check with your moving agency the exact time at which you can collect the keys, as this will allow you to plan your day much more efficiently. This way, you can arrange your removal vans and delivery of office furniture, arrange help in the form of engineers, cleaners or decorators and know how long your day is going to be. Don't forget, some things will be out of your control, so try to organize the day the best way you can and remember to relax and stay calm if some things don't quite go to plan!
Make Sure The Space Is Usable
Unlike residential moves, it's unlikely that you will move into a new commercial premises that requires deep cleaning or isn't fit to use almost straight away. However, you want to ensure that any decorating, cleaning or renovations are done before you move everything and everyone in. If your moving day is set after you can collect the keys, then you may prefer to use this time to carry out cleaning, decorating or work to be done. You want your employees to move into a space that is ready to use, rather than disrupting them with distractions from decorators and cleaners.
Some commercial premises may require specialist cleans prior to moving in, but this is something you should be aware of before you set a moving date. It is often up to the premises letting agents to let you know of any issues that may require attention. Things such as pest cleans, bird proofing or high-level skylight cleaning should be sorted before you move your furniture and team in. It's best to seek the help of a professional specialist cleaning service for these tasks.
In terms of cleaning and decorating, you might prefer to do these tasks yourself, or enlist the help of friends or even willing employees. This can help cut moving costs, plus gives you the opportunity to make things how you want. On the day your employees relocate back into the office, you want to ideally make sure that it is good to use and that they aren't surrounded by mess or clutter which could cause distractions.
Speak To Your Employees
Communication is key when it comes to ensuring that your move goes smoothly. This includes letting everyone know where they need to be and when including your employees. You will want to notify your team well in advance of the move and give them as much notice as possible, particularly if you are relocating to a completely new location. They will need to consider the new route to work, plus it helps you plan how you can keep your business operating smoothly whilst the move is taking place.
In some rare instances, if you don't let your employees know that you are moving with ample notice, then this could be a breach of their employment contracts. Depending on how far it is you are moving, then redundancy may be something that you need to consider. Whilst relocation isn't always an acceptable option for redundancy, when it comes to new locations that are too far away, then this may be an option that you consider if employees are unable to relocate.
It's important to recognize any follow on effects that come from the move for your employees and be sympathetic to changes in their situation. Perhaps they may need to leave earlier for the school run, or the new journey to work costs them more in travel fees. You may be willing to agree to appropriate compensation, or introduce more flexible working patterns to support employees in these situations.
Understand Your Lease
It can be all too easy to get caught up in the hustle and bustle of a new commercial lease, but it's important that before moving day, you take time to read and understand both your new lease and old lease. A lease coming to an end is the opportune moment to relocate, however, it's usually not as simple as just leaving on the last day of your tenancy. It's often a legal requirement to give your landlord notice of your move and it's best to notify them around 6-9 months in advance so that your lease can be finalized properly.
If your lease isn't coming to an end, but you want to leave, then this is where it may become more complicated, but not impossible. Arguably, in the first instance, it would be appropriate to discuss your plan to move with your current landlord, with many tenants hoping that landlords will be sympathetic to your situation. Unfortunately, this option very rarely works and is more likely to be of any benefit to you or your landlord.
It's advised that you analyze your current lease for mentions of a 'break clause' which is something that gives both tenants and landlords the opportunity to end the lease after a pre-agreed amount of time. If there is no break clause intended, then you can negotiate with your landlord for an early lease end or exit. Whilst it's always best to seek professional commercial property advice to support you throughout the whole process of ending a lease and finding a new commercial premises, there are some instances where you can do the work yourself, including discussing things with your landlord.