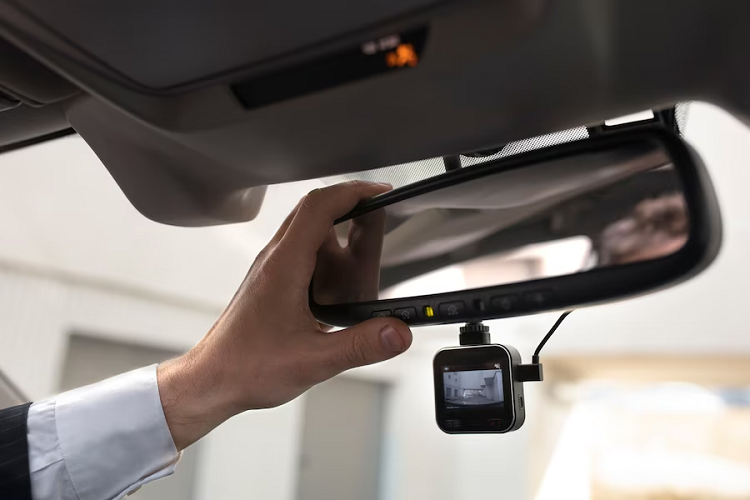 Get the best dash cams to help protect your vehicle and capture any unexpected events. Our selection of top-rated dash cams are perfect for both personal and commercial vehicles.
Driving involves maximum attention on the road and steering wheel and strict observance of road safety and general traffic rules. As you concentrate on the wheels, a lot occurs that you don't have time to look at, yet it could be important depending on the purpose of driving. You can maintain your concentration and good driving practice and capture the moment using a dash cam.
A dash cam is a video camera mounted on the dashboard or windscreen of a vehicle and used to continuously record the view of the road, traffic, etc., through the windscreen. They come with more advantages, like ready video evidence to enhance insurance claims, scaring away thieves who will not want to feature in the video, and sending alerts in cases of emergencies.
Dash cams work in two ways. One, by using your vehicle as a power source and keeps recording video whenever the car is on; secondly, for the device that is hardwired into your vehicle, when a sensor detects a collision or when the camera detects motion.
Best Professional Dash Cams for Vehicles
The market is flooded with multiple dash cams, making it hard for many people to choose the one that fits them well or settle for any of their hands. To help you with decision-making, I list the eight best professional Dash Cams for your vehicle in this year.
1
SD Card Full 1080p Hd Resolution Dash Cam
SD Card Full 1080p Hd Resolution Dash Cam is a commercial dash cam built with RAM Tracking technology, making it a perfect match with RAM trackers. It is an affordable dash cam that can record up to 180 hours consecutively and store the footage on an SD card, which must then be removed from the device to download and clear footage.
SD Card Full 1080p Dash Cam also has a 140-degree viewing angle which minimizes recording blind spots and is powerful enough to produce incredible footage even at night. They can warn drivers of upcoming speed cameras, making them perfect for managing commercial fleets.
2
4G Connected Streaming Fleet Management Dash Cam
A 4G Connected Streaming Fleet Management Dash Cam is also a product of RAM Tracking tech.  Since it uses cloud storage, it is a step up in quality to deal with the challenges of SD cards—which may need to be cleared occasionally in most dashcams. It has a powerful performance potential to generate fantastic footage which remains accessible for up to 90 days.
4G Connected Streaming Fleet Management Dash Cam has a wide-angle camera that minimizes blind spots. Its powerful 4G connectivity grants the unique privilege of remote footage accessibility. In emergencies, it provides the First Notice of Loss (FNOL) to insurance providers within the hour. They remain great for commercial and private use.
3
Cobra Smart DashCam + Rear Cam (SC 400D)
Cobra Smart DashCam + Rear Cam (SC 400D) is highly rated by many users and provides a host of powerful features, including a top-of-the-line 4K forward-facing camera with an equally topflight 1080p rear-facing unit, GPS, WiFi connectivity, parking monitoring, and collision detection, all aimed to enhance your safety and efficiency.
It comes packaged with Cobra's ultramodernist smartphone app with Amazon Alexa integration and cloud video storage, which do not require clearing the footage like in some Dash Cams. The Cobra's app also provides crowdsourced traffic enforcement, reliable police alerts, and accurate GPS satellite navigation, which exhibits turn prompts on the front camera's high-definition LCD.  It is slightly expensive but worth every dime.
4
Vantrue N2S Dual Dash Cam
Vantrue N2S Dual Dash Cam is an excellent choice for those with reasons to record what happens in the vehicle and front. If you use both cameras simultaneously, it records at a sharp 1440P resolution. You can still achieve the super-sharp 4K resolution if you use the front camera on its own.
N2S Dual Dash Cam has GPS tracking, a plenipotent capacitor power provision, and rear infrared camera lights that enable it to record even in the dark. All these features make it handy for taxis, Uber, Lyft, and other ride-for-hire drivers who need to keep track of internal and external environments.
Garmin Dash Cam 57 is a super dash cam with some excellent features, including a sharp 1440P resolution, a powerful-handy voice control, a compact size, a simple and easy-to-use magnetic mount, GPS, WiFi, and a whole 512 GB SD card. It can allow you to see the camera's view in real-time and store video in Garmin's cloud service hence offering a massive bulwark against mess associated with corrupted sd cards. It is important to note that it requires a subscription for one to store video Garmi nDash Cam's cloud storage service for longer than 24 hours.
Nexar Beam Dash Cam is a good option for those who want to mount a dash cam on a budget. It is one of the few top-notch dash cams retailing for less than $150. Its front camera captures videos at a resolution of 1080p, and it comes with 32GB storage that can hold up to 4 hours of continuous footage capture.
The limited sd card storage capacity is buckled by unlimited free cloud storage to keep your videos safe. Nexar Beam Dash Cam has a companion smartphone with which you can set automatic updates like sending SOS messages to emergency contacts during a crash.
Nextbase 622GW Dash Cam's GPS lets it pinpoint location simultaneously and provide video footage. Its powerful features include a 256GB storage capacity, super 4K resolution video capturing, and reliable night vision. It also has the built-in Alexa functionality for hands-free control that enables you to do more operations without the need to keep your focus off the road. It lacks a rear camera, and some people find it expensive.
KingSlim D4 Dash Cam is another dash cam that remains merciful to your bank while maintaining exciting features. It has excellent build quality with a wide 170-degree field of view and a 150-degree rear full HD (1080p) camera that can also be fixed to perform as a reverse camera. It has a storage capacity of 256 GB and a 3-inch HD touchscreen. A KingSlim D4 Dash Cam also has the potential for accident detection and enhanced capabilities for parking monitoring. Its accompanying smartphone can enable you to set up automatic updates and alerts.
Bottom Line
A dash cam is essential for motor vehicles and can prove helpful to help drivers keep track of their mileage and driving behavior through continuous video footage. With many dash cams ready for sale, one can be overwhelmed with which brand to take. This article provides you with the eight best professional dash cams for vehicles that you could consider.