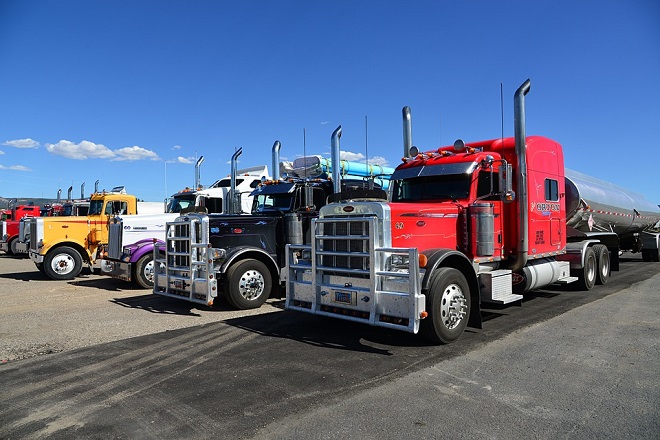 Are you looking for a way to ensure your truck lasts as long as possible? If so, you should know that there are several super helpful truck maintenance tips you can use to not keep your truck running safely but also to extend its life and keep it on the road for as long as possible.
5 Truck Maintenance Tips
Here are a few truck maintenance tips you should keep in mind to take care of your truck.
1
Park the car in shade as much as possible
When you park the truck in the shade, this helps to keep the sun from fading the paint. This is crucial to helping you keep the truck looking its best. And if you ever want to sell the truck, you'll want to make sure that it looks its best.
2
Clean the inside and outside of the car regularly
When you clean the inside and outside of the truck regularly, this is going to help ensure that it looks great. The only thing to remember when cleaning the truck, whether it be the inside or the outside, is to make sure that you are using the right soaps, tools, and accessories to those tools.
3
Get more money when you sell by keeping a car log
If you know that you intend to sell the truck at some point in the future, then keeping a truck log is going to be of the utmost importance. Just like you want to make sure that you have insurance at all times when using the truck for transportation, you want to make sure that you are keeping a log of any and all maintenance that you perform. A buyer is more likely to buy the truck if he or she knows what maintenance and customizations have been done to it.
4
Don't get stuck and if you do, be careful
If you ever get stuck in your truck, don't just put it in 4X4 and get down on it. Instead, you need to be careful with what you do while you get it unstuck. The key to getting it unstuck without tearing it up is to go slow. You can put it in four-wheel drive, but don't tear the transmission out when you try to get it unstuck from the snow or mud that you're stuck in.
5
Use a car cover when putting the car in long-term storage
If you're going to store the truck in some type of long-term storage, then putting a truck cargo bar and car cover on it will be of the utmost value. This is to ensure that when you pull the truck out of storage, it is ready to go on the road both safely and looking its best.
Now is the time to ensure that you take care of your truck and other vehicles as they deserve. It all starts with making sure you take care of them with the right maintenance and care. Are you ready to take care of your truck as it deserves? If so, start looking for car covers and truck stop cargo bar now.