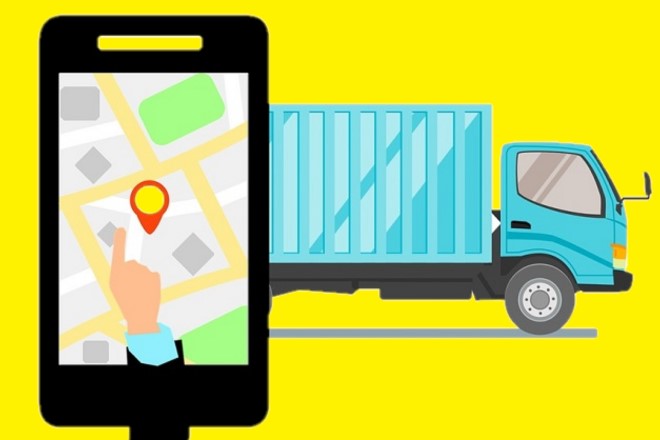 Drivers are the ground workers in a transportation company, who form the spine of the organisation. They are as valuable as other assets and prove to be the ultimate linchpin on which rests the profitability of a transportation firm.
Managing drivers is not an easy feat. Fleet managers are burdened with the task of scheduling driver time-tables and overseeing the ground operations of the business. They're also encumbered with the paperwork for compliance and regulations and the ones responsible for dispute resolution if they arise.
Fleet managers are directly responsible to the front office for driver performance and thus, like to keep a close eye on their team, always on the lookout for the scope for improvement. What has come to the aid of fleet managers in performing this duty better, is a wide array of Artificial Intelligence – powered telematics solutions, which use myriad wireless sensors, GPS tracking systems and a host of other gadgets to track, record and analyse vehicle and driver data, and help managers make the right decisions.
Why Use GPS Tracking For Reviewing Drivers?
Aggressive driving is one of the biggest reasons for accidents on the road. Almost 8 out of 10 drivers in America have admitted to showing traits of aggressive driving behaviour on a regular basis.
Drivers not only drive a vehicle but also carry the company name, property and reputation. Rash driving by fleet drivers can damage not only company property, but also assets of the client, and other public property. Since damage to property from rash driving isn't covered under insurance, accidents might lead to unfavourable lawsuits and exorbitant settlements.
Over the years, there has been an upsurge in the usage of GPS tracking devices and fleet management software to track, review, and even train drivers for the work.
1
Monitors Driver Behaviour
Fleet management solutions such as GPS tracking devices and AI-based dashboard cameras help record and store driver-specific data in cloud storage. Most of these devices offer customisation settings which can help a manger focus on driver-specific metrics.
Small transgressions can lead to huge trouble, and thus it is imperative that harsh driving habits are rectified as soon as possible. Easy to install high definition dashboard cameras use sensors to detect and analyse driver surroundings and keep track of such data. This is automatically stored on a server and can be viewed and analysed by the fleet manager to take further action.
Speeding, which has been the cause of almost 37,000 deaths in the United States in the past 25 years, can be tracked and reviewed with such technology. Instances of tailgating, rolling stops and idling too can be kept an eye on. This data can be stored vehicle-wise or driver-wise and can be viewed remotely by the management.
Using dashboard cams alone has resulted in companies saving a collective 200 million pounds in false claims.
Fleet managers can try and bring about a positive change in driver behaviour where needed via driver coaching systems.
GPS trackers and other fleet management systems use sensors to track vehicle and driver data, and also use the cameras and Internet of Things (IoT) to analyse the environment. Based on analysis of the inside and outside of the vehicle, the software comes up with assistance alerts and warnings when needed.
This process can be carried out in two ways. The first is via after transport cycle driver feedback and review. This involves the analysis of the journey data and assessment of its efficiency.
The second way is known as in-can assistance to drivers. This is real-time assistance offered by AI systems in the vehicle, which notify the driver during instances when they are distracted (if drivers check their mobile phones while driving, the dash cam notices and alerts the driver, as well as the management), speeding, using geofences for notifying an approaching correction curve, changing lanes frequently among many others.
In-cab coaching makes sure drivers adhere to instructions, and make changes while actually driving, while also saving the drivers a possible confrontation with the manager.
Newer software incorporates game design to engage drivers, and offer safety based incentives program. 200,000 pounds in avoided accidents, 30% fall in client claim pay, and almost a 50% drop in vehicle idling are some of the trends which have been observed with the implementation of this technology.
Tachographs are devices made mandatory for HGVs in the UK in the 1980s. They record data like the time and distance travelled by a particular driver and save that data on a system.
As per compliance rules, this digital driving card data is to be downloaded at periods of 56 and 28 days by the manager for record-keeping and further analysis, if needed.
Analogue tachographs are a thing of the past now. New digital tachographs allow managers to access and download data remotely. This can be used to see driver infringements, such as taking out a vehicle without authorisation, etc. Other than that, tachograph analysis software, combined with GPS trackers and dashboard cams help in overall driver data crunching.
Tachograph analysis software logs the number of hours and journeys that drivers have made in a particular period with the help of a digital drivers' card. This data must be in accordance with the drivers' hours laws and Working Time Directives, which limit driver hours. This is imperative because an under-slept or tired driver behind the wheel can lead to disastrous consequences and mount up legal trouble for the management.
In Conclusion
Where once drivers were a constant source of worry for fleet managers, Artificial Intelligence has revolutionised the playing field and lent the upper hand to them. With smart GPS trackers, dashboard cameras and wireless sensors, a manager can keep a hawk's eye on driver behaviour. The data is stored on the cloud, helps in digital tachograph compliance, and it up for review and analysis anytime, anywhere. Avant-garde technology has rendered firms more efficient and at the same time, reduced accidents and mishaps.