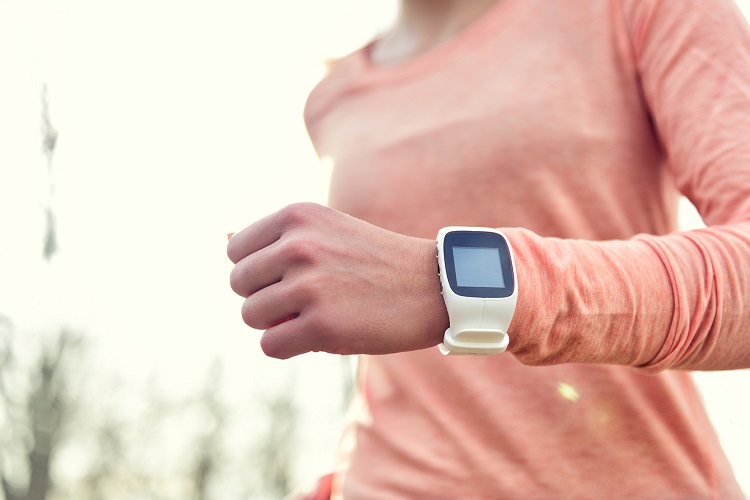 If you are a working professional, a student, or a fitness enthusiast looking for the best wearable technology that you can use in your everyday life, look no further. This article may assist you in resolving that issue.
The world is changing quickly, and it appears that everything we do now has a digital component. Technology has advanced rapidly since the early 2000s, when there were few options for consumers looking for wearable devices.
Wearables come in a variety of brands, shapes, and sizes, and they are currently among the most popular fitness accessories. There are numerous types of wearables on the market today, including smartwatches, fitness trackers, smart glasses, head-mounted displays (HMDs), smart clothing, and many others.
What is Wearable Technology?
Wearable technology, or sometimes called "wearables," refers to body-integrated devices such as clothing or eyewear. Smart glasses, heart rate monitors, smart watches, fitness trackers, and Google Glasses are examples of wearable technology.
Wearable technology has the potential to change the way we live our lives by providing us with constant access to data and generating simple tasks conveniently. Most wearable technology tracks your movements and stores them. The most common of these that are widely used is the smart watch. It tracks your heartbeat, your steps, and even reads your vital signs.
How do "wearables" work?
Modern wearable technology falls under a broad spectrum of functionality. Technology is getting smaller, becoming more cost-effective, reliable, and more advanced. Some of the most interesting wearable tech innovations are in the fields of health monitoring and Bluetooth connectivity.
These devices can assist people in maintaining their well-being while also making it easier to monitor their key performance indicators such as weight loss or muscle building. The fact that these innovative wearables track information and data in real-time is a standard feature.
Wearables can enable us to continuously measure our health and well-being without necessitating a trip to a clinical facility and to take action immediately when absolutely needed. Wearable devices are thus an excellent recommendation for health monitoring.
The majority of the features that enable us to do this are hands-free and compact, removing the need for us to take our devices out of our pockets. This is a big asset, as it enables us to use our smartphones for other tasks while still being able to track our progress.
The gadgets are also designed to be worn in a discreet manner. Some of them even resemble jewelry or other accessories that would not detract from your outfit. Wearables are seen in the future as becoming more advanced and useful with each passing day.
What are some applications of wearable technologies?
Wearable technology has been around for decades, but it has only recently been used in such a diverse range of industries. Wearables that monitor health and well-being data may be included in the devices, which can be worn on the body or clipped onto clothing.
This will help you stay healthy and feel better about yourself. Wearable technology is a developing sector with several uses in life, health, and entertainment. Wearable technology is not only about looking good—it's about being linked to the world around you in new and interesting ways.
Wearable technology has been used in a wide range of applications, which include health care, military applications, education, entertainment, gaming, and life habits. It's no longer just about wearable technology; it's becoming common in our everyday routines.
These devices allow you to interact with the environment around you. It can be used for a variety of purposes, including fitness and health tracking and recreation, but it's also an excellent way to keep track of your personal routines and live a better, healthier, happier life.
Health Monitoring
Wearables are widely used, particularly in the medical field. Wearables are commonly used in medical studies, where they collect data that can be analyzed and used to improve treatments. They're also used to track distance traveled, calories burned, and heart rate in sports and fitness applications.
People use these to track their heart rate, oxygen level, calorie intake, and anything else that helps them stay fit. Some wearable devices can track people's sleep patterns and even wake them up with a gentle notification.
Wearables are also used in many other applications, including monitoring heart rate, monitoring prescription drug intake, and even helping people who suffer from depression and other mood disorders. Wearables have many potential uses, but they all have the potential to aid in increasing the quality of life.
Game and Entertainment
Although many people continue to use smartphones and personal computers, wearables in gaming and entertainment are gradually gaining popularity due to the additional functionality and features they guarantee. With the release of this virtual reality technology, an increasing number of people are becoming interested in this type of gaming.
The virtual reality device is a versatile tool that can be used in a variety of ways. It has been shown to be beneficial in the healthcare profession as well as in the entertainment industry. Even so, there is still a lot of room for improvement when it comes to VR devices.
This is especially true for the gaming industry, as most of the current VR devices have been found to be missing in some way. For example, many people have found that they can't use these devices for a very long time without feeling sick or lightheaded from them.
Smart Clothing
Smart clothes use a variety of sensors to accumulate biometric and physical data from the person wearing them, such as body temperature and breathing rate. The sensor-generated information is transmitted via Bluetooth to relevant apps on a paired smartphone, where it is made available for viewing by account holders.
The first thing that you'll notice when wearing smart clothing is how much lighter it is than the traditional clothes you wear. This makes the garment comfortable and easy to wear, even for long periods of time.
The fabric feels soft and natural against your skin, so there's no reason to feel self-conscious about wearing one in public. Most smart clothing currently uses lithium ion batteries, which require regular charging. As a result, some companies are looking into alternative sources of energy.
Smart textile fabric can be produced from materials made from conventional linen, polyester, and nylon, to modern Kevlar with integrated functions. What is important is that the fabric has electrical conductivity, which allows the technology to be operated while simultaneously allowing the clothes to be cleansed.
Must-Try Wearable Technology
Fitness Watches
Fitness watches, or smartwatches, are wrist-worn smartphones that allow you to monitor your health through the applications you can add to the device. When combined with fitness smartphone apps properly, you will be able to get the most out of your fitness watches.
The Apple Watch is one of the best smart watches available on the market today. If you are an iPhone user or an Apple lover in general, this might be the ideal wearable technology for you. Aside from tracking your heartbeat and monitoring your heart rate, you can use it while jogging, running, or even swimming.
Keep your fitness activities tracked and logged.
Provides data you can use to improve your current fitness condition.
Allows you to make phone calls without using your smartphone.
It can help you improve your fitness performance.
It can help you avoid injuries such as sprains.
There is GPS tracking to trace your distance and speed.
Fitness Trackers
Fitness trackers are one of the most popular wearable technologies. They are the quickest and easiest way to monitor your daily activities.
These trackers are one of the most popular devices used by fitness enthusiasts, as people become increasingly interested in tracking their physical activity levels. If you are one of those fitness buffs, Fitbit might be the perfect device for you. It is one of the most well-known, low-cost, and effective brands on the market.
Intended to count your daily steps.
Help with monitoring your sleep patterns.
They have the capability of measuring your heart rate.
Aids in monitoring your weight loss progress.
Can be used to track steps, runs, and calories burned.
GPS tracker to monitor your location in case of emergencies.
Smart Clothing
Traditional clothing that has been improved with advanced technology is called "smart clothing."  It also has sensors, mobile connectivity, and heart rate trackers, among others. Electrocardiogram (ECG) technology is used in the smart clothing piece to monitor heart rate activity.
One of the most effective wearable technologies is yoga pants. If you are a yoga enthusiast, you can use smart clothing like the NADI X Vibrating Yoga Pants to help you complete your poses properly.
Another item of recommended smart clothing for those people who love to jog or run is smart socks. During a run, smart socks can detect which part of your feet is under the most pressure and send this information to your smartphone app.
Help in monitoring heart rate.
They have the capability of monitoring human emotions.
Some smart clothing's onboard sensors can monitor body temperature, air quality, and UV rays.
Assist you in completing your scheduled tasks.
Helps in monitoring your current health status.
GPS trackers to help you keep track of your location, as well as your speed and distance.
Sports Wearables
Wearable technology is most commonly used in the fitness and sports industries, specifically to analyze athletes' movements.
The NFLPA has partnered with WHOOP to provide each player with a wearable that allows them to monitor their sleep, strain, and recovery. Cyclists can use the Ahead clip-on to convert their helmet into a smart helmet, allowing them to listen to music and talk on the phone while riding.
Helps in monitoring an athlete's sleep pattern.
Aids in monitoring the athlete's recovery status.
It provides you with safety features that can prevent injury.
It can help improve your athletic performance.
Smart Glasses
Smart glasses are a new type of wearable technology that allows people to track their workouts, gym time, and fitness status in real time. Instead of Bluetooth, some of this wearable tech connects to your phone or laptop via a USB Type-C cable. They include a camera or sensors that can record your every move, including exercises, calories burned, and distance traveled.
It aids in the recording of calories burned.
It also keeps track of how far you've traveled.
It makes your training more enjoyable.
It makes your vision clearer.
Not only is it great for fitness, but it's also great for fun.
Key Takeaways
Wearable fitness technology is now widely used due to the evolving needs of fitness enthusiasts and athletes. These devices can serve as reminders to stick to your regular fitness routine, allowing you to meet your fitness goals faster.
While these wearable technologies can assist you in tracking and monitoring your health and fitness activities, they are not intended to replace professional medical services. These devices are here to assist you in any way possible, but the key to being fit and healthy still relies on your own self.
Yes, these devices can provide you with help in staying fit and healthy, but nothing can replace regular medical checkups to keep you on track of your current health condition. It is always safer to seek professional help, especially when you feel something is unusual.