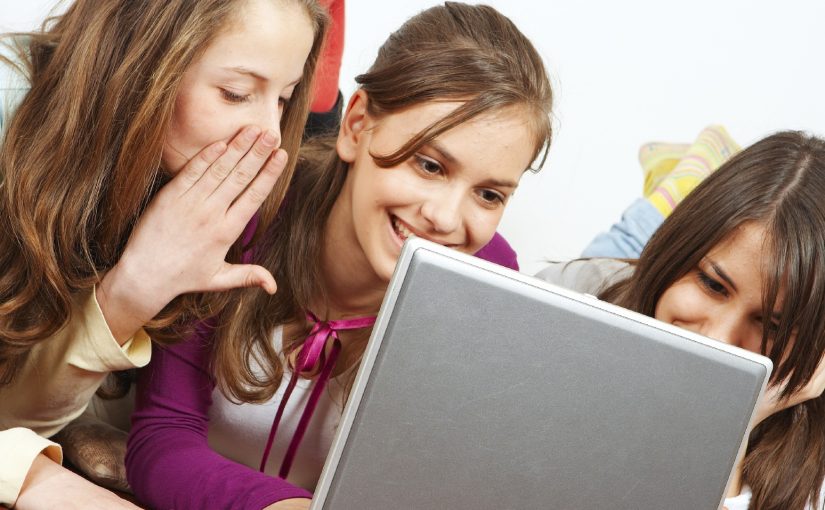 Book reading is one of the best hobbies. We often saw our parents are liked reading books. In a modern world, technology has been almost replaced the habit of book reading, young kids don't wish to read books but the use of the internet is their favorite hobby.
Parents assume that their young kids are using technology in the form of internet in order to stay up to date and for the school assignment, but it is not restricted to information anymore. The Younger generation is more tech savvy as compare to their parents; therefore parents don't bother sometimes to examine what does their kids are doing on the web.
What Do Exactly Children On the Web?
Since a smartphone has come into to the hands of young kids the web fever is growing faster than ever before, children are obsessed with the web world. The digital social media websites and the social app are the most promising factors which attract young kids towards it; young kids make their accounts on social media web or app and start socializing without knowing the danger and harm of these particular websites.
The social apps like Facebook, WhatsApp, Tinder, Yahoo, Hike, Viber, and Line and many other sites and messengers seek the attention of the youngsters and they become addicted to it.
Using the internet for education purposes or for the piece of information no doubt is a golden opportunity for kids, but kids don't remain to these good things, unfortunately. They finally tend towards the inappropriate carnal content and sometimes become the victim of cyber bullying which ultimately may cause kids health hazards.
Young kids are using online dating sites which they are not eligible and often got blackmailed while dating someone through the online world. According to researchers, kids almost spend more than 44 hours in a week in the web world; about 23% kids feel that they are addicted to playing online games.
How to Monitor Your Kid's Activities?
Parents should realize that when their kids use the technological creatures while lying on a bed, eating food and while walking on the roads, then there can be trouble with your kids. It is parents responsibility to examine their kid's activities. By applying following methods in order, they can know that what their kids do on the web.
Always stay friendly with your kids, in return, you will find an honest feedback regarding anything from your kids.
Guide your kids to understand the Internet, what is good for them, what is bad and what is prohibited at all until they come to the age of 18.
Tell your children the web is just a tool for getting information, to keep them update and getting entertainment for a while.
Always encourage your children for real world activities rather than just online activities.
Parents should keep checking the activities of their kids on the internet by exploring the browsing data.
Find out with the help of TOS
When parents think that, they cannot make a check on their kids within 24 hours of the day and they need to use an alternate in order to spy their kids on web world, then we would say that TheOneSpy is the ultimate option for parents to monitor their kid's activities on the internet.
The spy app help parents if they really want to know the activities of their kids, it gives you access to the browsing data of your target device remotely and you will come to know what sort of web your child is using, look bookmarked websites and view appointments through internet activities feature.
If parents want to know whom their children are talking on the phone all day long then they can record all calls, view history and you can even keep the record of all the data in the form of backup data of your target device by using the spy on call feature. Parents can even keep the record of all the data of their own calls if they think it is necessary for them.
The social media websites and social apps are very famous especially in young kids like Facebook, WhatsApp, Line, yahoo, Viber, vine Instagram and many others. If parents have an issue with these social media tools than they can monitor 16 instant messengers by using I am social media feature of the TOS and it has also more than 130 messengers.
Parents often want to get access to the keylogger of their kids which they use in order to log in on different sites, the monitoring software enables you to capture all the keyloggers including email keystrokes, password keystrokes, messengers keystrokes and SMS keystrokes by sing the keylogger feature.
Parents are familiar with the being sound of your child mobile device which obviously irritates them. So, they always tend to know whom their kids are doing messages all day long, tracking software enables you to track all the text messages, messages, and BBM messages by using the spy on SMS message feature.
Parents usually want to know the location of their kids when they go outside without telling them and mostly they don't know where should be their kids are at the moment, don't worry spy software is here to tell you the exact location of your child by using GPS location tracker, view location history, view current GPS location, view weekly tracker history, mark restricted area, mark safe areas by using the track GPS location feature. You can even make short videos and record sound through back and front camera remotely.
Young kids often do emails to their friends on the internet, if parents want to know the content of the email they can get access to all emails sent or received by using the Read email feature.
A young child contains a plenty of data on their mobile phones which even an adult don't have regarding their business, so parents can check the capture screen shots, check photos, view all the videos and listen to the voice regarding by using view multimedia files feature of the monitoring software.
Young generation don't realize at what time should they stop texting on their phone and they often do driving while using the mobile devices, parents can restrict them from texting while driving, remotely control SMS command, block internet activities while driving and block incoming calls by using the remote phone control feature of spy monitoring app.