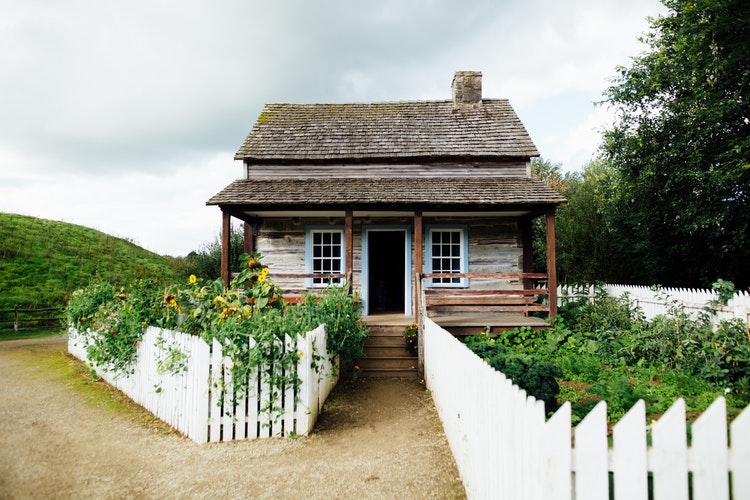 The global pandemic spurred a multitude of housing trends that had not been seen before. One housing trend that began during the pandemic and according to one-third of real estate agents continues to increase is accessory dwelling units (ADU). What exactly is an accessory dwelling unit? An accessory dwelling unit, or ADU, is a smaller, independent residential dwelling unit located on the same lot as a stand-alone single-family home.
An ADU has the same address as the main home, however in order to qualify as an ADU it must have a kitchen, bathroom, and separate entrance. An ADU can be entirely separate from the main home (a detached unit) or exist as an attached unit of the main home through either an addition or conversion of the existing dwelling.
Why Build or Purchase an Accessory Dwelling Unit?
There are multiple reasons why homeowners and homebuyers are searching out ADUs. The most popular reason for building or purchasing an accessory dwelling unit is to house family members.
Accessory dwelling units are most likely to be inhabited by the parents of the owner living there (61%) or to support adult children that are in need of temporary housing (35%.) Some homeowners are using their accessory dwelling unit as a short-term rental (32%) and others are using it as a long-term rental unit (29%.) The rise in ADUs as a form of income varies depending upon region and whether renting an ADU is legal.
Despite regional differences, homeowners are searching for ways to cover their mortgage and make a side hustle. Whether you want to add an accessory dwelling unit to your home for your aging parents, the occasional family visitor, or as a rental, you should consider the most sought after ADU features.
Accessory Dwelling Unit Design Elements
The design of your accessory dwelling unit is important to the resale value and the amount of rent you can charge. 55% of real agents recommend using durable flooring such as waterproof laminate in your ADU. Agents also recommend that owners prioritize natural light. This can be through French doors, skylights, or clerestory windows.
Additionally, 47% of real estate agents suggest using high-end materials such as granite and name-brand appliances in your accessory dwelling unit. Other design elements that add resale value or allow an owner to increase rental rates are storage, which is most popular in the Northeast, closed-off bed area, universal design/accessibility for all, and multi-functional living spaces.
Popular Accessory Dwelling Unit Amenities
Not all accessory dwelling units meet the standards of some renters. In fact, many renters are picky about the type of ADU they are willing to rent. The top feature an ADU owner can add that will improve resale value or increase the amount of rent they can charge for the aDU is a private entrance, according to 84% of real estate agents.
Another sought after feature is air conditioning followed closely by an in-unit washer and dryer. Additional amenities include private outdoor space such as a balcony or patio, a furnished unit, and a pet friendly environment.
Cost vs. Home Value of an Accessory Dwelling Unit
The average national cost to build an accessory dwelling unit is $77,239. The South Central region has the lowest cost at just $50,269 while the Pacific region is the most expensive area with a total cost of $116,724. Of course all of these prices can vary depending upon the size, materials, and details of the ADU.
If you are building an ADU there is no guarantee that you will see a full return on investment. The Pacific region is the only area that has a complete return on investment with an added value of $116,931. That is a miniscule 2% return on investment. Every other area of the country saw a negative return on investment with the Midwest seeing the highest loss of -46%.. While the return on investment of an ADU is low, that doesn't mean a homeowner won't break even or make money over the years. An ADU that is used as a rental will provide an extra income which will be a financial benefit.
Before diving into an ADU remodel, consider if renting is legal in your area. 90% of real estate agents in the Pacific region say that renting out an ADU is legal, however only 40% in the Northeast say it is legal. Also, some areas may have more stringent zoning requirements and building codes for ADUs. You should consult a trusted real estate agent and speak with a contractor before you begin your ADU journey.