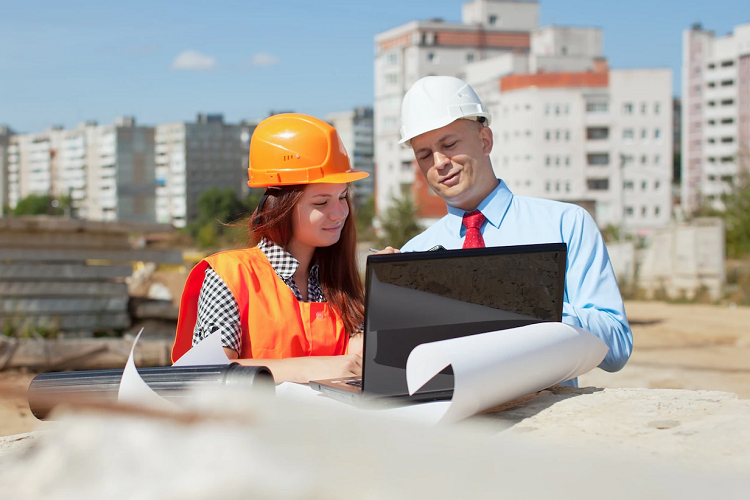 Running a construction company is a complicated matter. Keeping track of a project and all the various components within can get out of hand quickly. Having a helping hand, particularly accounting software for construction, can be a major benefit.
5 Benefits of Construction Project Management Software
Having the right construction project management software can prove beneficial for much more than the accounting side of things, however. As a matter of fact, there are five key benefits to having the right kind of construction project management software.
A good construction project management software isn't really living up to its name if it isn't helping you properly manage the project, is it? For managers, creating a systematic, efficient approach is easier than ever, no matter the scope of the job.
Great project management software ensures that everyone, no matter how many people are involved, is on the same page. Sharing information, tracking budgets, submitting requests, and so much more can all be handled through one convenient dashboard. Things can be hectic enough, but your software dashboard doesn't have to be.
A major part of any construction project involves paperwork. The best accounting software for construction management will easily keep track of all the necessary documentation for that project. There is no need to have the old metal storage cabinets in the office that fill up and need to be emptied regularly.
Instead, effortlessly log and store all the necessary documentation. Finding documents can be done at a moment's notice, cutting down on the manual time spent handling documents. This saved time allows your company to put its time into other important areas of the project, ensuring that the job gets done the right way.
Things change on the fly all the time during construction projects. For that reason, it is imperative for management to be able to get in touch with team members on the site when changes come through. It can literally make or break the entire project, and there is no excuse for not being able to get in touch.
Construction management software makes communication seamless, no matter what device you happen to be using. That improved communication can wind up being a major time saver, which can lead to saving a lot of money in the long run.
No matter the size of the construction company, budget matters. No company can just spend recklessly, so keeping budgets in check is a must. Perhaps the biggest benefit of proper construction management software is being able to do just that. One of the first things handled on a project is overseeing the schedule, scope, and budget of the project.
Instead of having to worry about whether or not the budget is correct, you can have peace of mind in knowing that things are moving forward as expected. Examine all of the potential risks, create accurate assessments, and ensure that objectives are clearly communicated. Great software can minimize costs and help to maximize profits.
Organization cannot be overstated in any business, let alone the construction business. When a business of any kind is lacking organization, it becomes apparent, and things become difficult to keep from falling apart.
Having the proper construction project management software ensures that all the details are correct. Construction project management software includes some features like storing information, tracking expenses, and managing budgets can become simplified and centralized. Team members can access what they require no matter where they are, keeping everyone on the same page. For a project to come to fruition, the entire team needs to work together from start to finish, and the right software helps you achieve just that.